It was a trap alright, as predicted by The Fly, and I was stopped out early in the morning; however, being stopped out is only a rest stop for me to take a break, so I watched for a floor to form in the 3m chart and it did.  Without hesitation, I jumped right back in with stop below today intra-day low.  After some struggling with the bear, the bull finally won over later in the day.
The daily chart does look incredible promising for a possible rally to the upside.  Look how the green bar has already penetrated the downtrend line.  $DDD is one of those animals that, when spook, will run three miles in a New York minute (up or down).  I'm expecting to see $DDD make a mad dash to the upside next week if the general market is done with the correction already.
Below is the weekly chart: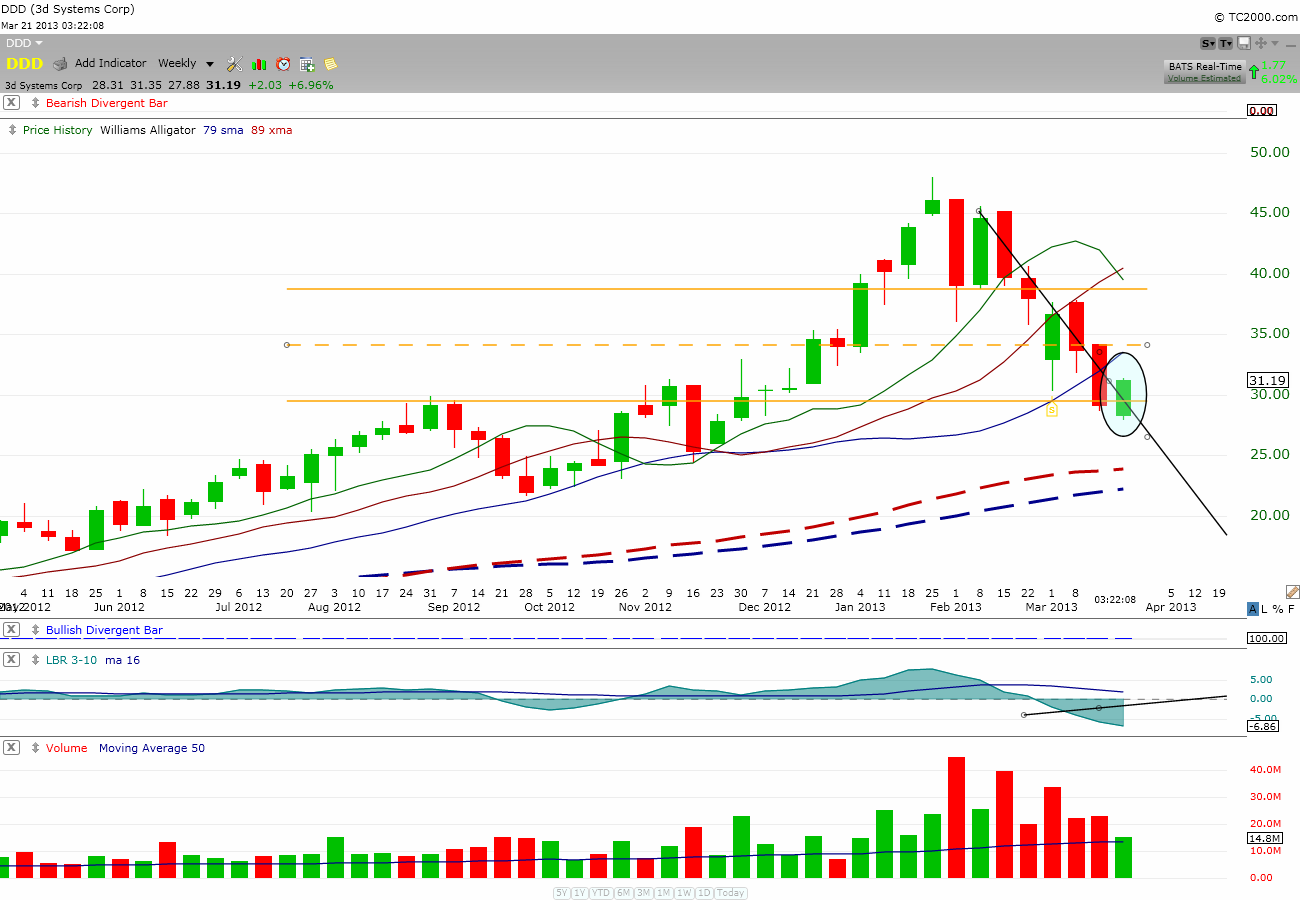 Look at the solid green bar being formed this week.  They even have a name in the candlestick library to identify the pattern of today green bar versus yesterday bar.  It is called the bullish piercing pattern.
I added more $DDD so I now hold more than I've held yesterday.
My 2 cents.
Comments »