I'm duly impressed.
After selling some of my weak positions in the morning, I sat and watched to see if the bombs were still exploding here and there.  Surprisingly, the explosion began to die down and instead I heard roaring of the crowd.  For a moment there, I thought I was in the midst of a stock exchange hearing "buy! buy! buy!".
With that kind of chanting, I've to buy something back as well!
I bought back $DNN (below what I sold for! High-Five!); $PACB, $BBRY.
I also bought $DCTH and $CUR (again!) because the price action looks like the bouncing is happening.
I added to $TINY.
Take a look at the daily $SPY chart below:
Price did not even reach my projected red-arrow price but instead proceeded to head up to create a nice green bar.  Isn't that a beauty?  What I like is the fact that price action has immediately climbed back above the Giant Wall 1 proving that Wall 1 is indeud a solid support here.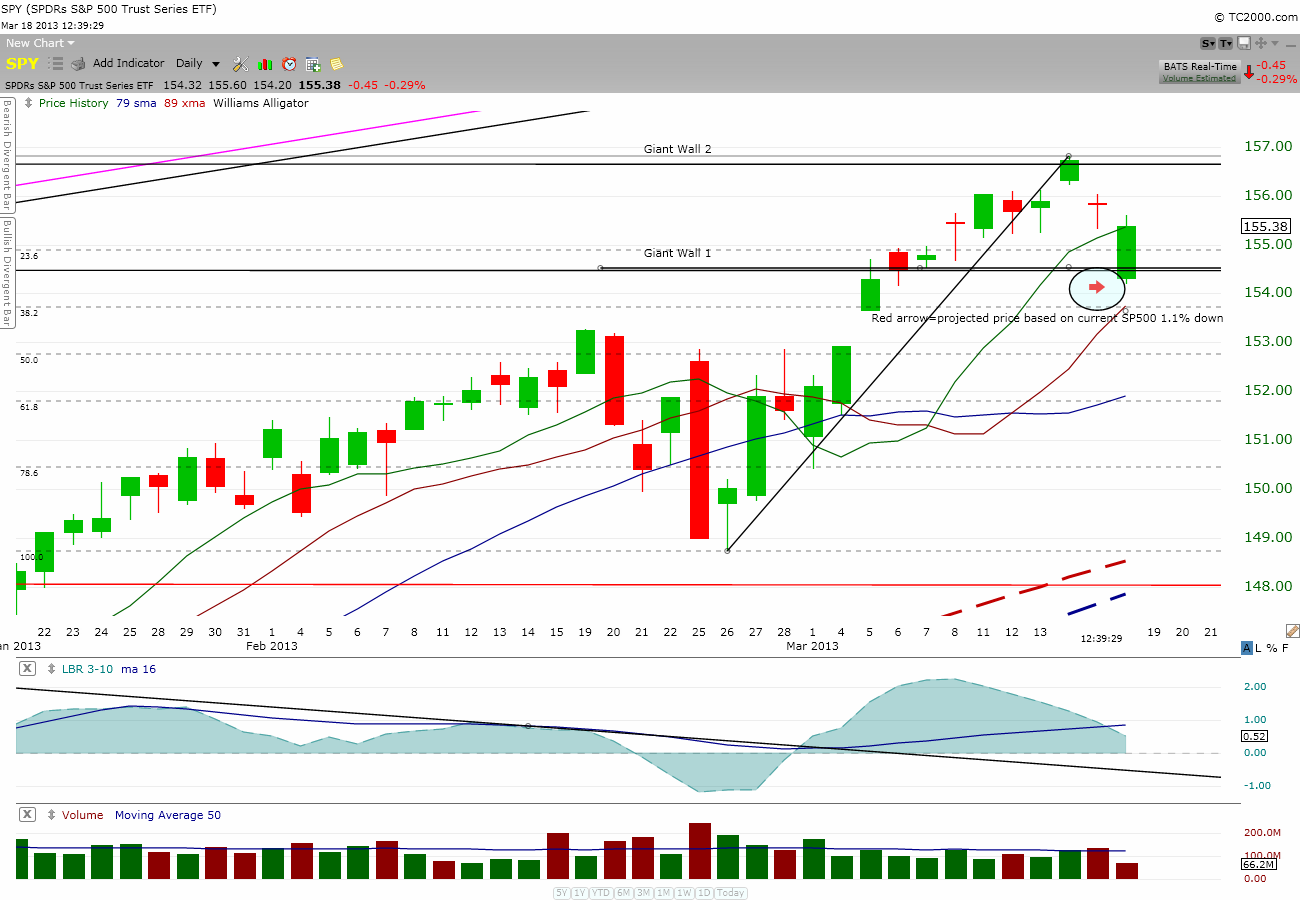 My 2 cents.
If you enjoy the content at iBankCoin, please follow us on Twitter