This morning action of $AAPL is very unusual.  The sudden burst of energy after 10:00 am was purely titillating.  Like an attractive woman beckoning you to come over.  You know what I mean.  You can't help but being pull by an unknown force.  You inch closer while the woman, oop! I mean $AAPL, is telling you to take her by the look of her eyes.  She is ready, she seems to say.
So, like a gullible man with a fondness for attractive woman (who isn't?), I went for it and bought a starter position on $AAPL.
So far, I'm being pinched for the moment.  I'm not sure if I'll get bitched slap later on.  I sure hope not!
I'm putting a stop below today low just in case she may just be someone who want to steal my wallet…
Look at the 3m $AAPL chart below: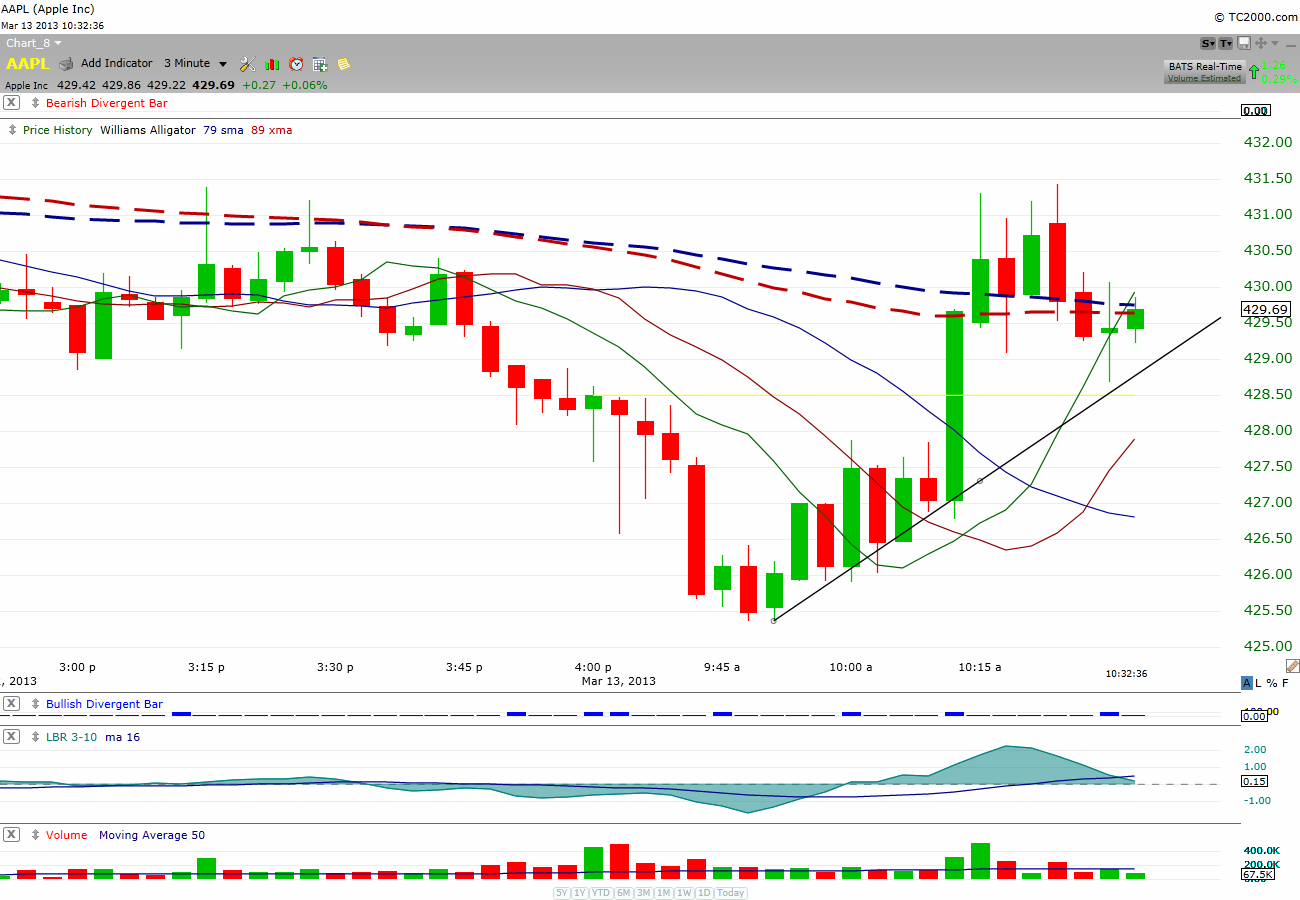 You see how excited she became after 10:12am?  How can you not be excited???
Look at the daily chart below: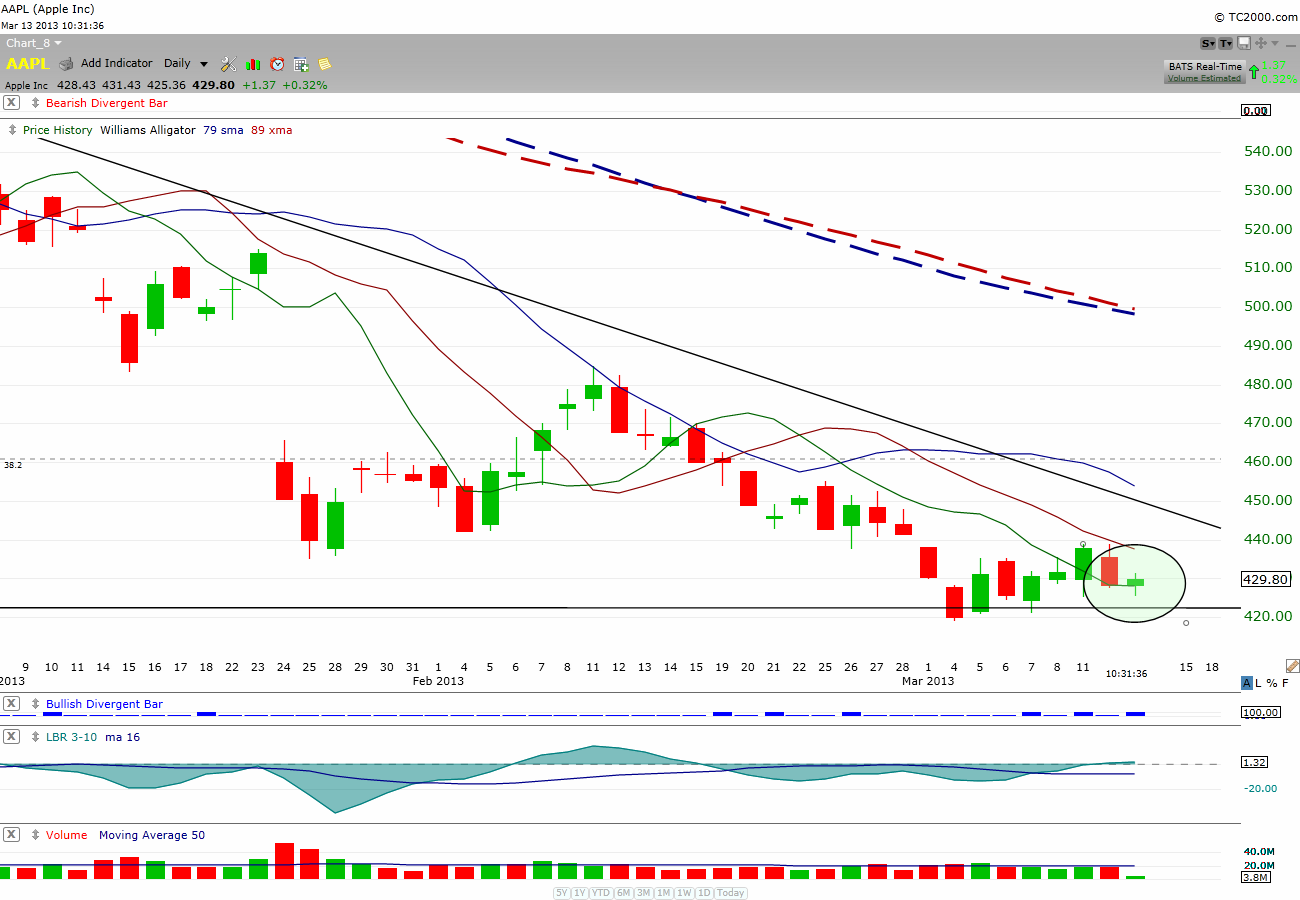 Did you see how she bounce off the support line last week?  You will see the support line in the weekly chart below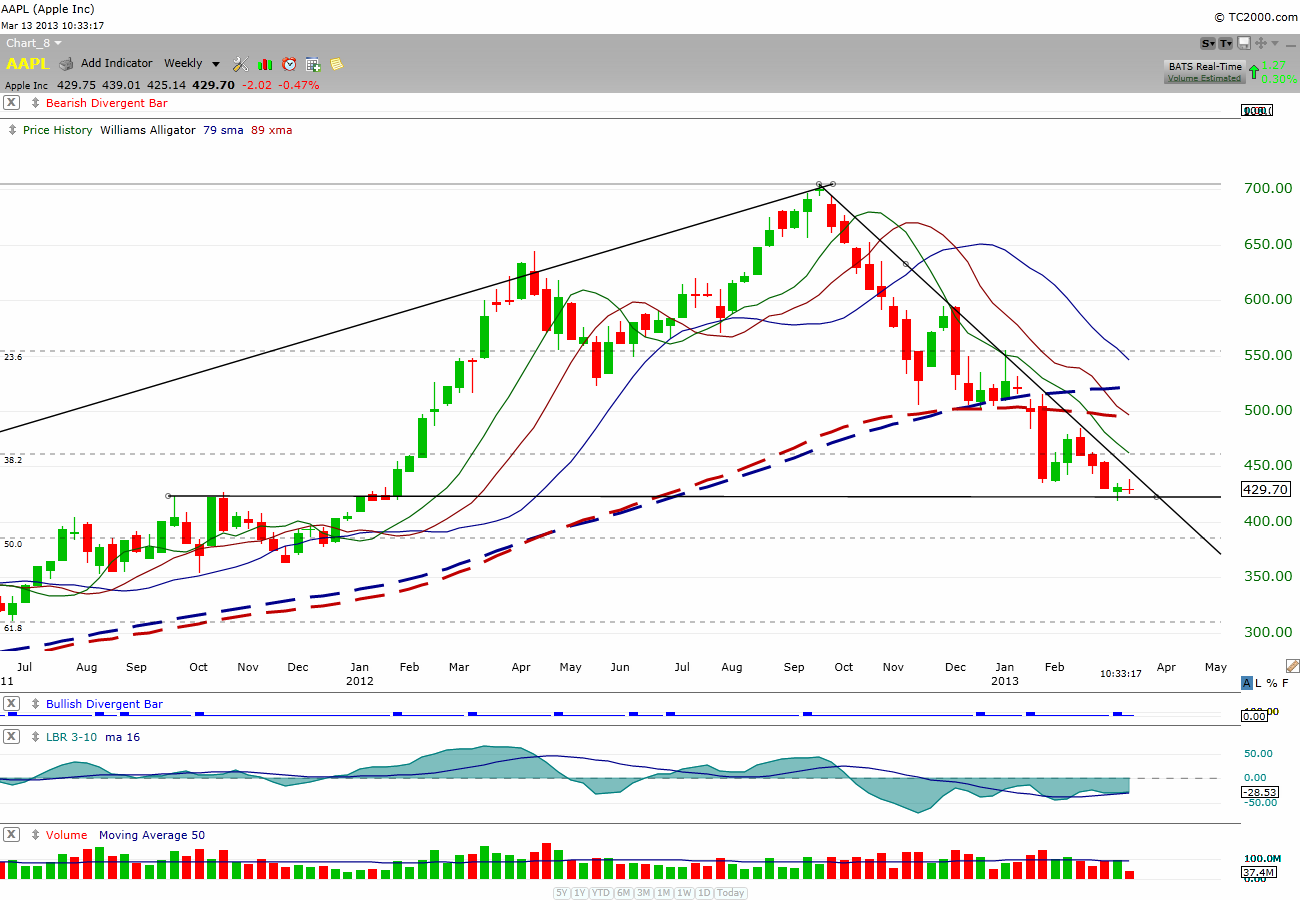 I'm going to try to sit on this woman, oop again!, I mean $AAPL, for as long as I can.
My 2 cents.
If you enjoy the content at iBankCoin, please follow us on Twitter