I remember watching "The Andromeda Strain" when I was a teenager and this movie really stimulated my curious mind.  Little did I know that biotech is an essential part of my trading vehicle.  I love biotech because it's a science which sole purpose is to better our human life- either in sickness or better quality of life.
There is a lot of money to be made if you play it right despite its high volatility.  Somehow, while you can make a lot of money in the market, it is going to make you suffer before you can see the reward.  Suffering doesn't have to be painful as in taking a huge loss;  the correct "suffering" in trading biotech is the need to be "patience" and your ability to let go of "unclaimed" profit.
"Sh*t! the damn stock takes off without me after I've taken profit!"  is one of the suffering a biotech trader has to live with; otherwise, you will suffer real losses, losses that you may not recover from.
However, one of the trick I've learned in playing biotech is that you can always jump back in even after you've taken profit.  The trick  is to monitor the momentum during the day.  What you don't want to do is to be out of the position before day end; otherwise, the gap up will make it that much harder for you to get back in.  If momentum is strong near the end of the day, you can elect to jump back in even though you may be paying a higher price from your earlier exit- just like I did with both $DCTH, $PACB, & $RPTR last Friday.  While this technique will not work 100% of the time (that is what taking 'calculated' risk is all about), it can make your day when it works.
Now, all three are tracking higher which prove my thesis.
See daily charts below: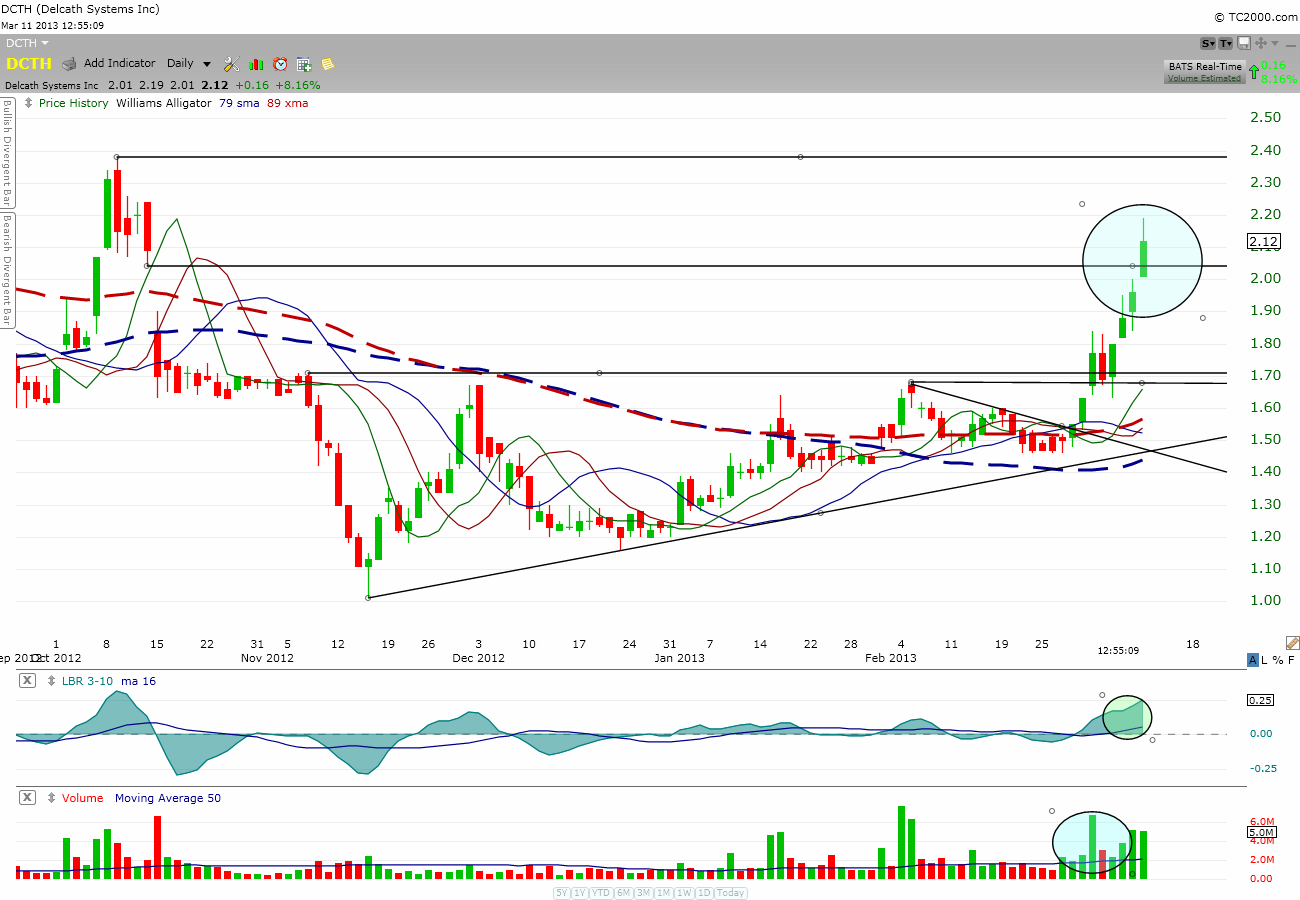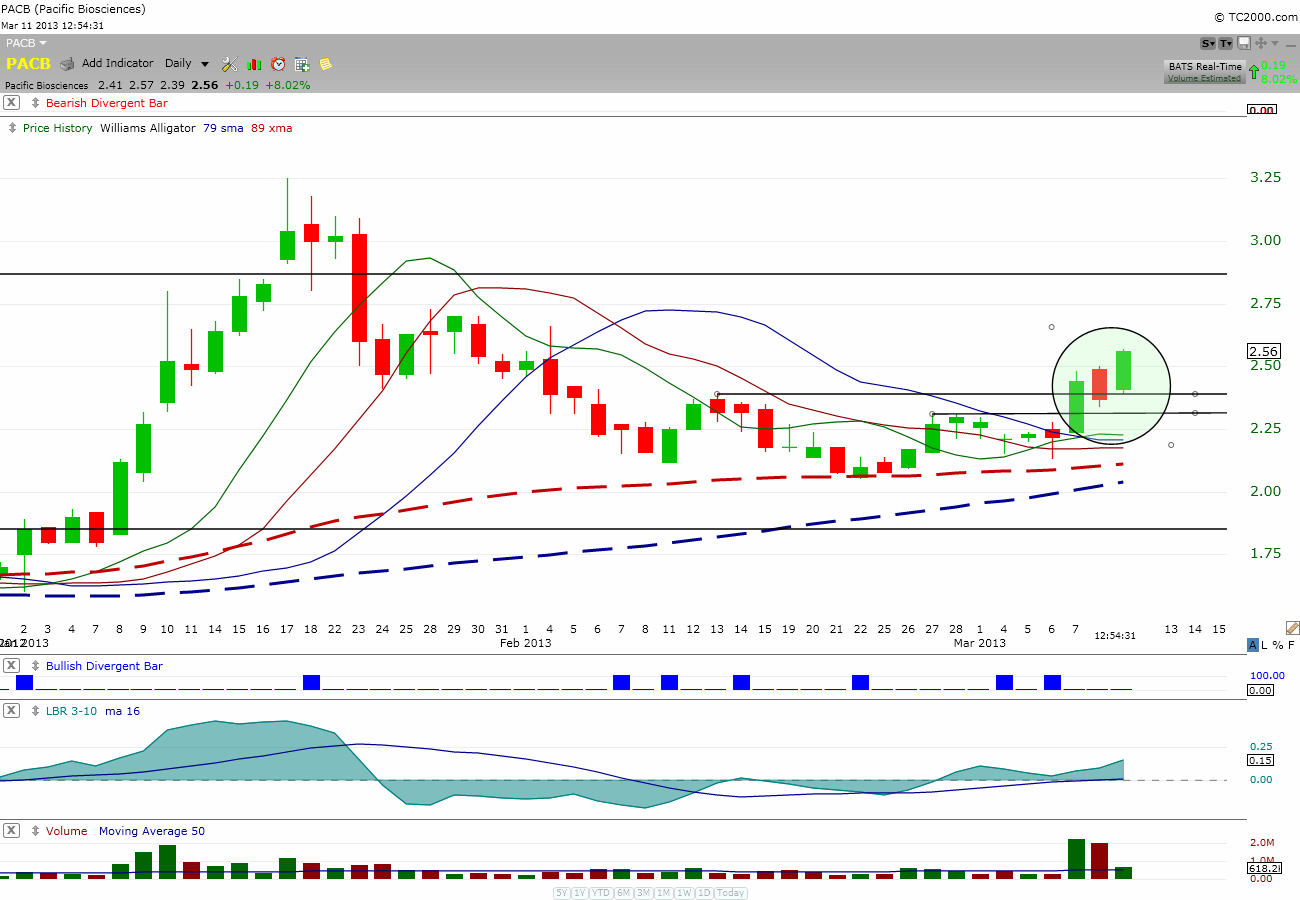 I got back in $PACB due to its ability to stay near support even though momentum was down all day.  Since it was near the top level support, I was willing to take the calculated risk by buying back in for less than half of my original position.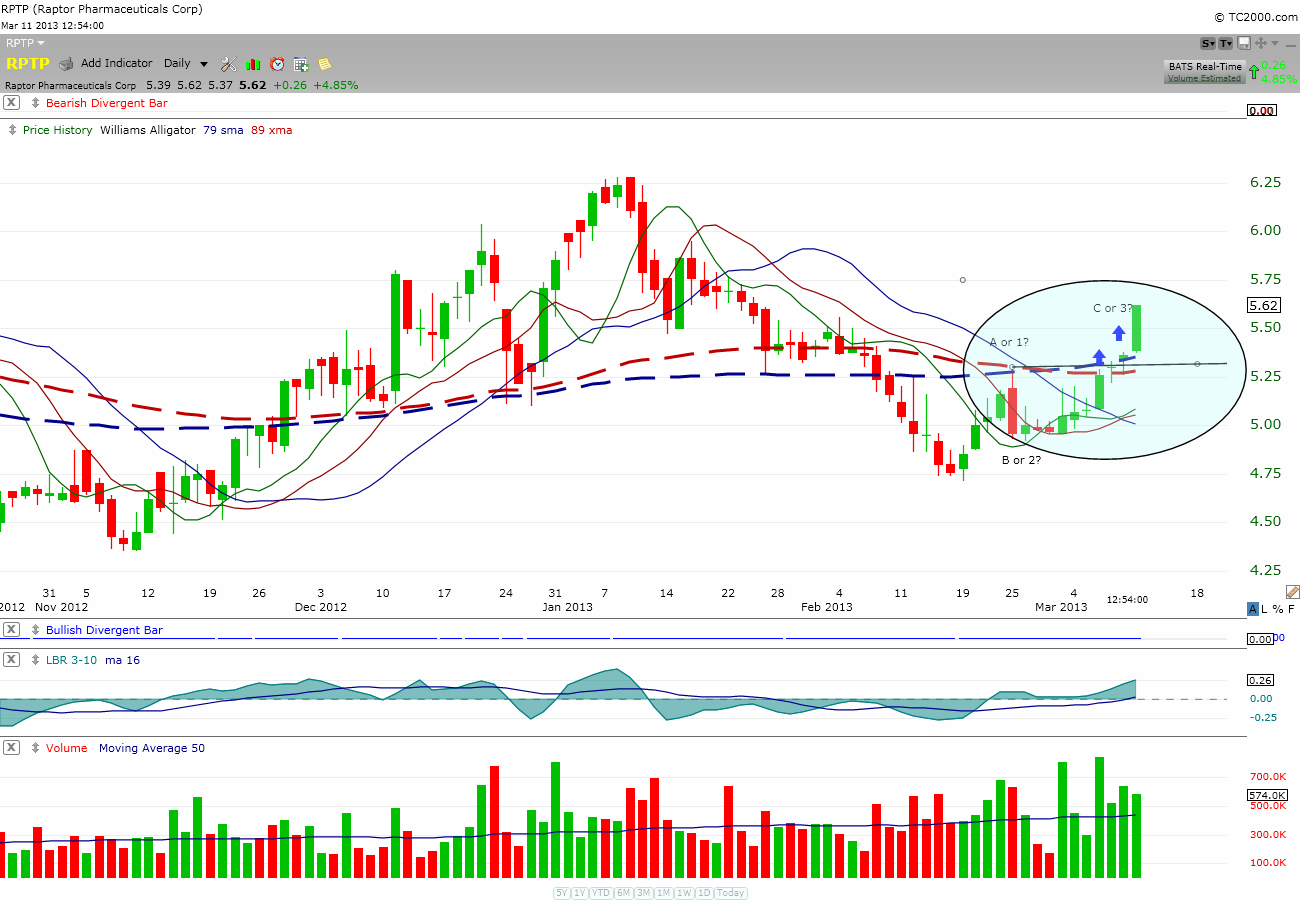 Btw, due to the strong reaction from The Fly regarding my username, tradingmytwocents,  I'm changing it back to zenhunter which I've spent a year here at ibankcoin to establish.  I'll be a fool to ignore a sound advice when I see one.
If you enjoy the content at iBankCoin, please follow us on Twitter