It was a rather slow day in the market with shiny metals littering our momentum screens. The Russell 2000 failed to retake the 50 day moving average, but closed green on the day after Friday's bloodletting. Gold, homebuilders, and select biotech names were the movers today. $BA even made today's screen. Below are your top movers: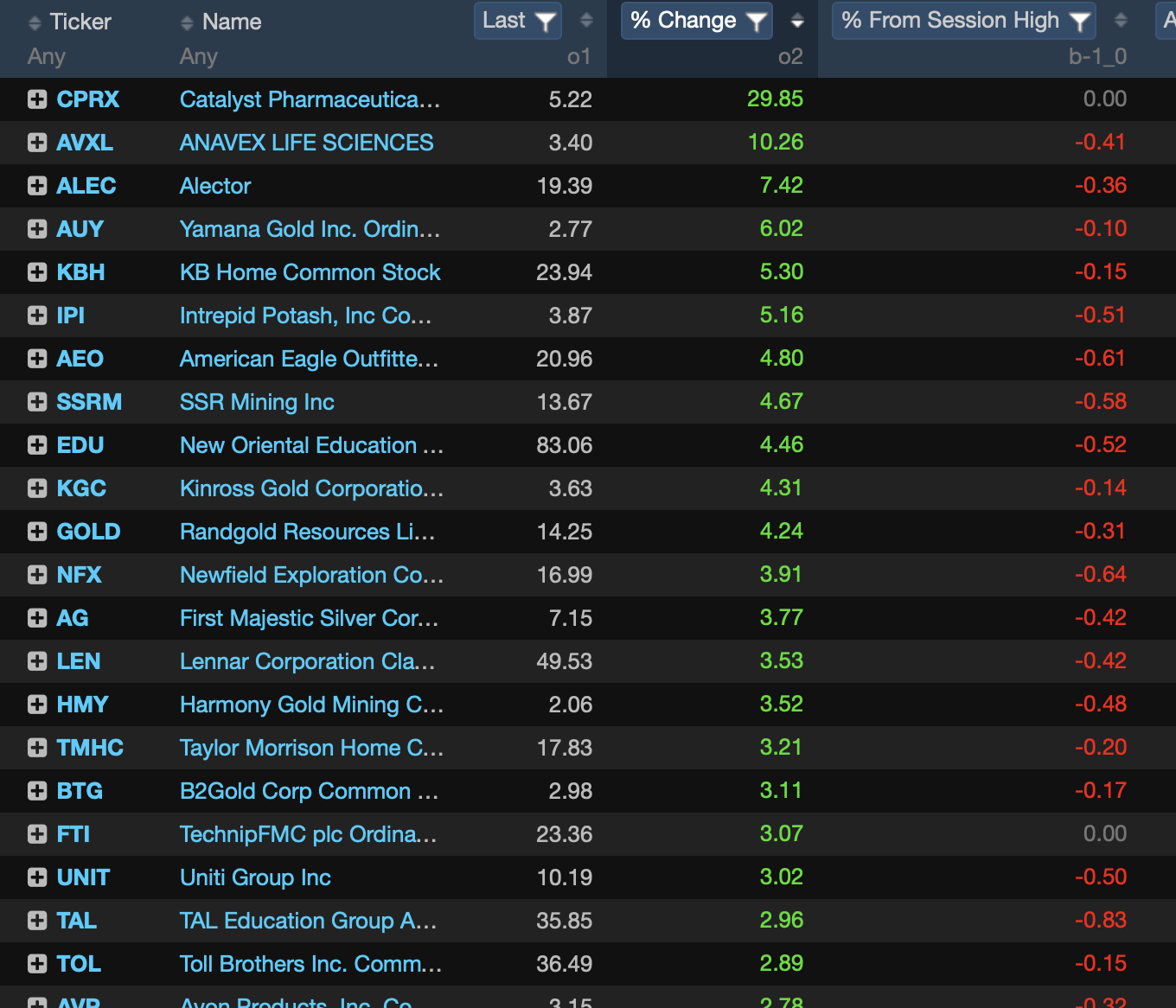 __
For a full look at today's momentum screen inside Exodus: CLICK HERE FOR CHARTS.
As for tickers of interest, there are very little to note here. Let's see if the precious metals can gain some moment here, charts like $AUY look ripe for continuation.
Comments »