It's a sad day for Exodus Member, Mint Dragon, as it looks like his dreams of winning the 2020 March Madness championship have come to an end. $ZM, Zoom video, the favorite throughout our 13th annual March Madness tournament, fell apart again today– down another 11%. This recent drop comes after news that Elon Musk disabled Zoom Video for employees, siting serious security and privacy concerns.
This memo leaves the championship game in shambles, with $ZM down a cool 20% for the week. We might as well crown BigToona the champion now, unless $SNDX completely falls apart with some negative headlines in the morning. It's been a fun tournament for all, but let's give a big Congrats to Big Toona for having a stock that held up best during the Covid-19 March Madness.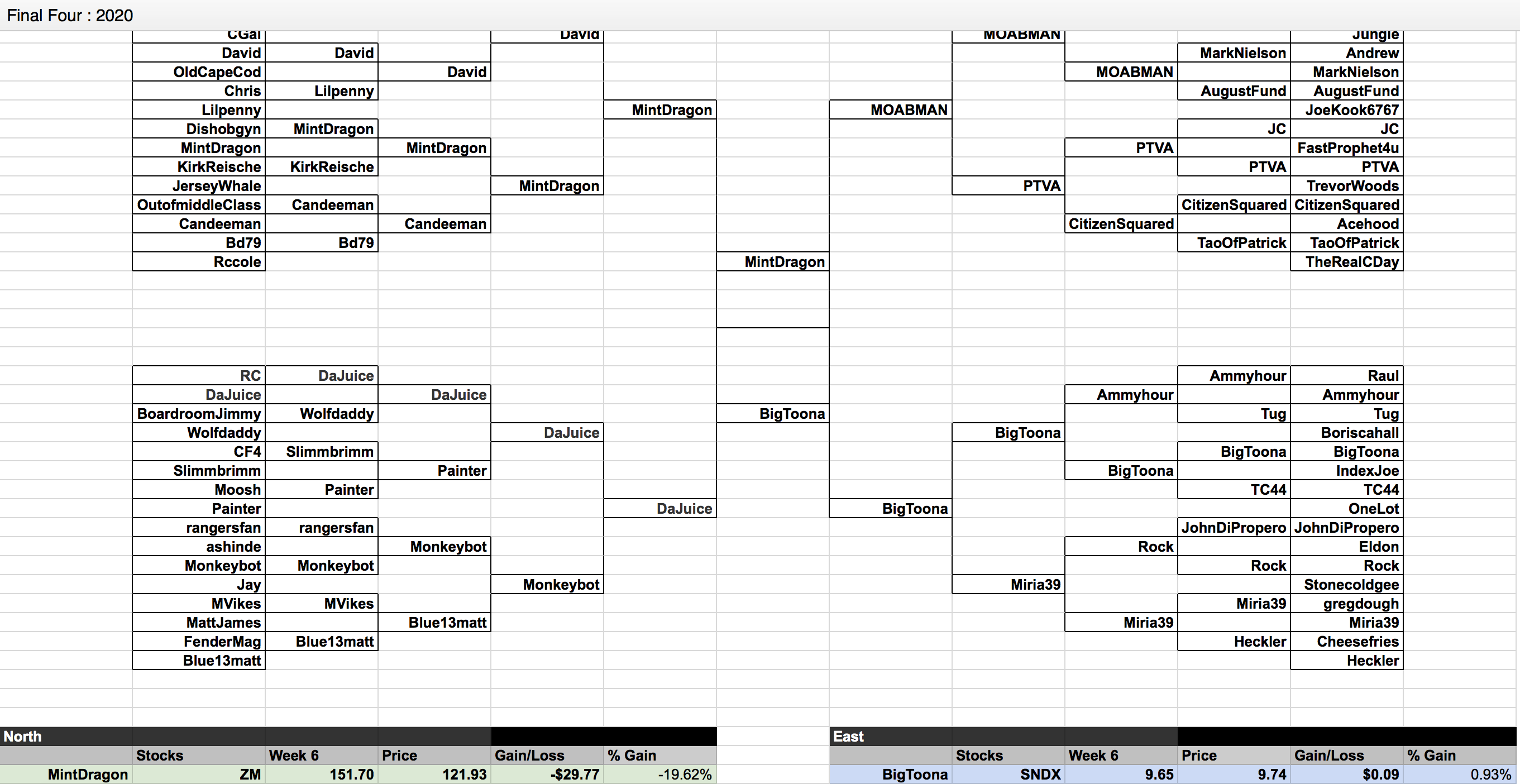 __
As for tomorrow, we get more economic data in the morning with the all important jobs number. Energy was the play today, as I noted in my previous blog post yesterday, maybe tomorrow we see the gold and silver miners take off. $GOLD is back on my favorite Exodus screen.

Comments »