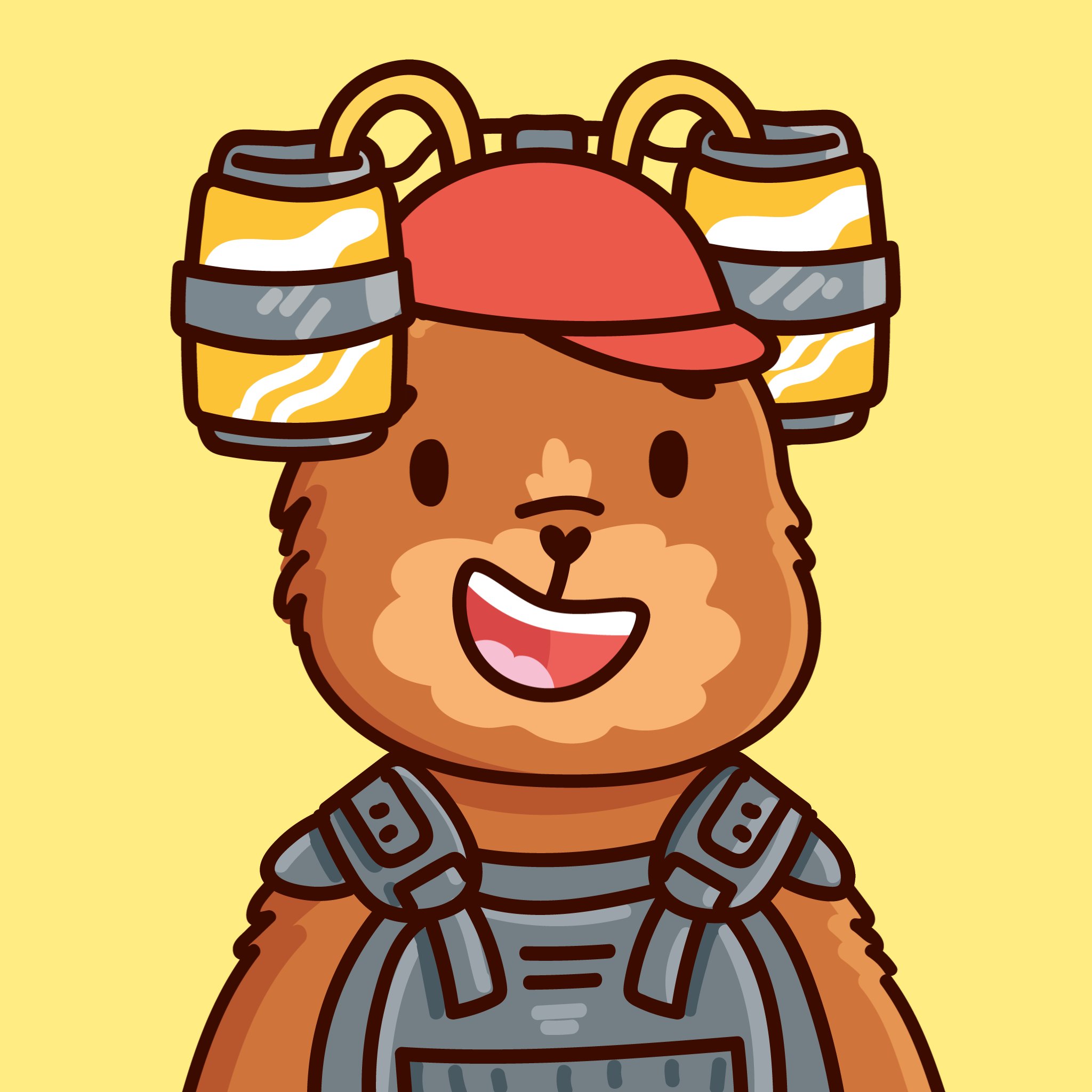 To my stock readers, skip this post. It's for NFT collectors and the Developers of SOLbears)
____
I refused to believe that I was involved in a rugpull by the SOLbears while minting their NFT in a hurricane. I had an epic post T'D UP about massive winship in the NFT space until tonight. I'm rolling 30 deep in my home helping family and friends shelter due to massive damage from hurricane IDA, I DON'T NEED THIS SHIT FROM SOLbears.
For those unaware just what I'm talking about, let me bring you up to speed. I invested in some art over at Solbears.com because I "liked the art". I had my eye on the project two weeks prior to mint, and was excited to own a bear. And, not just any bear, but a SOLbear– some of the first collections on-chain for the Solana ecosystem. I got news that they were pushing up the mint a day sooner as everyone was pushing their date back. This was not good news, as I was dealing with the catastrophic damage from Hurricane Ida. I tweeted to the project manager "Tied up right now with a hurricane, save me a bear". They tweeted back, "Legends mint in hurricanes". I tweeted back, "BET"
Long story short, I was able to mint a bear during Hurricane Ida, and I'm a fucking legend for that. The bad news is, I may have been rug-pulled, see definition HERE.
Look it's 2:30AM in the morning when i started this post and I have stocks to trade at 3AM CT, so I'll try to make this brief.
The company had a very successful launch of their SOLbears NFT, over subscribed and sold out within minutes, if not seconds. Within a day of launch, after raking in tons of dollars in initials sales and commission, the company announces another project SOLcats. It's another 10,000 collection from the company at 10 SOL this time, and THE MARKET LOSES IT'S MIND. Not only does the market lose it's mind, and SOLbears are tankking in the secondary market, the project gets pulled from Solanart.io.
From that news, the floor goes to 1 SOL, from a floor high of maybe 25 SOL the previous night. DILUTION! I thought I was safe from offerings in NFTs? Guess not. The company claims they needed the damn cats to go along with the bears for SOLtopia. The market wasn't buying it. Discord members called them greedy slimy punks, and proceeded to dump bears all over the floor, and made their exit from discord. It was a horror scene.
From the listing removal, the developers go on sleep mode in discord, and the server goes fucking wild. This shit was intense.
With the developers in sleep mode, I decided to take requests. "How can we make this community better? Because, I'm not fucking leaving". The discord room cheered like a scene from Wolf of Wall Street. One guy replied, "IMAGINE NOT OWNING A SOLbear". (this is when SOLbears floor price is at 1 SOL)
HERE IS MY REQUEST TO THE DAMN TEAM, AND THEY RESPONDED:
Let's set up fund to Help NOLA with hurricane. from SOLcats. Deal?

— Cajun Trader ✪ (@RaginCajun) September 3, 2021
Their response:
deal

— Soltopia: SolBears🐻 & SolCats🐱 – ⏰Sep [email protected] EST (@TheBearGangNFT) September 3, 2021
__
Let's see if they come thru….
My Bear squad:

If you enjoy the content at iBankCoin, please follow us on Twitter