It's a very unpopular thing to do these days, but I decided to take a stab at $USO today. This is the ETF that tracks the price of oil, so it is a pure play on the commodity price. I was hoping to get one more washout, but decided to plant my flag here in after-hours.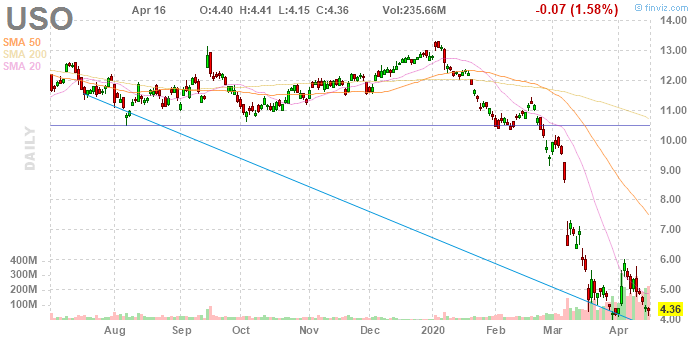 Trump wants to get this country open, $BA is going back to work, $GILD gives us hope, and stubborn short sellers have all been executed. Long live the USA & Black Gold. Let's see how this double bottom plays out.
Here is the latest momentum scan: CLICK HERE FOR CHARTS.
If you enjoy the content at iBankCoin, please follow us on Twitter