It's pretty amazing that my current broker, ThinkorSwim, just eliminated commission fees. I guess we can all thank RobinHood for what is happening in the broker industry. The TOS platform is downright, in my opinion, the best platform– especially now with FREE trades. Why would anyone trade with RobinHood when you can get the same fee structure with a quality broker?
Stocks opened up marginally higher this morning only to be met with a trap door. This trap door ran stops and put us deep in oversold territory, even slicing through the all important 200 day moving average on the S&P 500. The last 5 times price fell below this average, stocks were immediately met with buying, creating short term reversals. See chart below: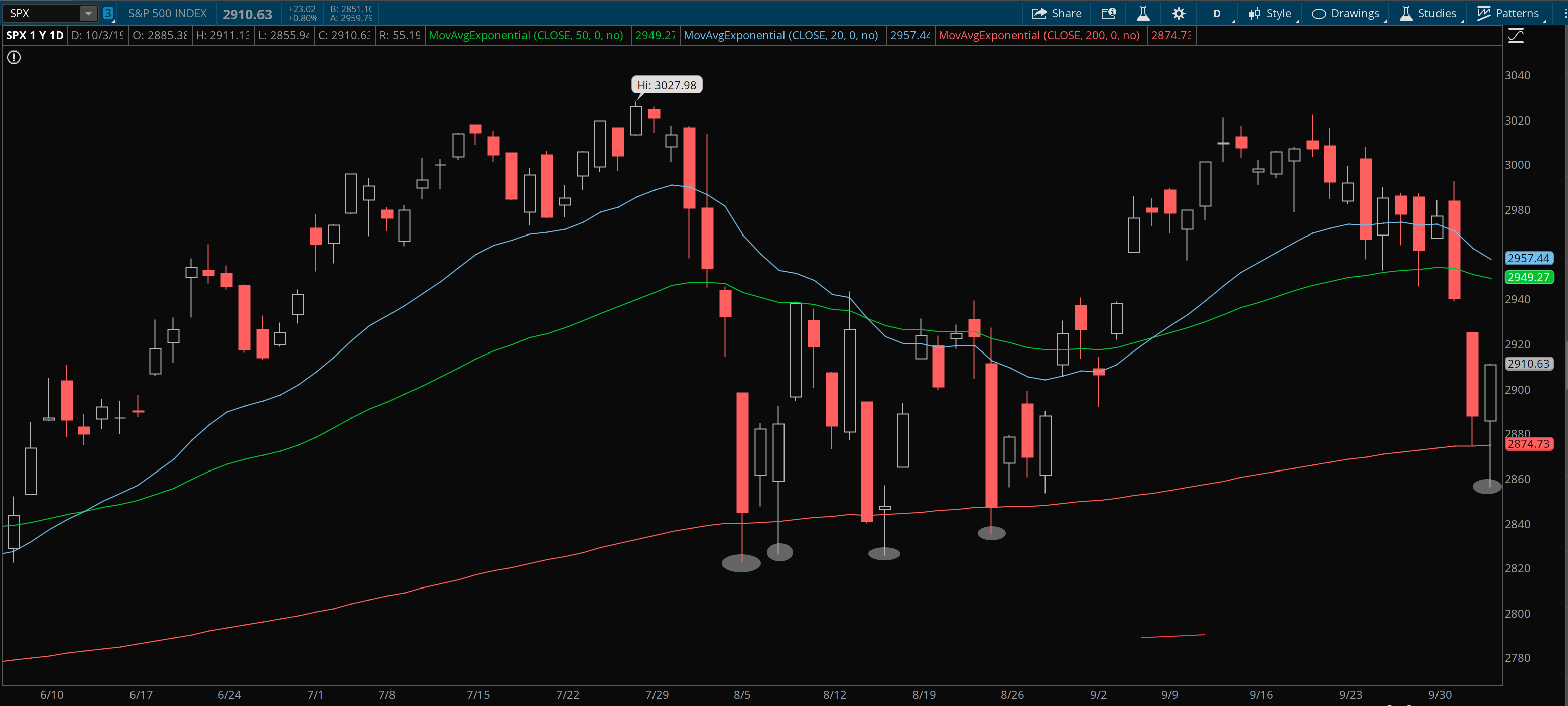 The bulls now have levels to manage risk with today being a good stepping stone for stocks to regain their footing. Should we lose the average from here, all bets are off until we recover it once again.
$OKTA was a standout today from my last post, $TSLA not so much. $MU & $NVDA both made our momentum screen, also helping the bull case today. For a full look at today's momentum screen: CLICK HERE FOR CHARTS
Let's keep an eye on $ROKU, $FB, $BABA, & $LYFT here. Solid day for the bull camp.
If you enjoy the content at iBankCoin, please follow us on Twitter