Can markets bottom on a Friday? or did they bottom today? Do we have a Thanksgiving rally this year? or has Christmas officially been canceled? I want to see the Semiconductor stocks, aka Semis, lead in a bullish tape. $NVDA just put a small damper on that.
My trading activity has been light as of late as I'm trying to limit mistakes in a brutal tape. As for my current holdings…. we caught some good action in $NIO today, and even recovered some lost coin in $ROKU. $AMZN closed back above $1600, and $SQ is holding the line. My absolute favorite position, $SNAP, was even up a cool 5%.
Let's see how the market holds up on Friday. If we lose Thursday's lows, all bets are off. We have some key levels to watch. Let's wait for things to setup.
No rush here.
Here are your momentum names moving up in rank, courtesy of Exodus: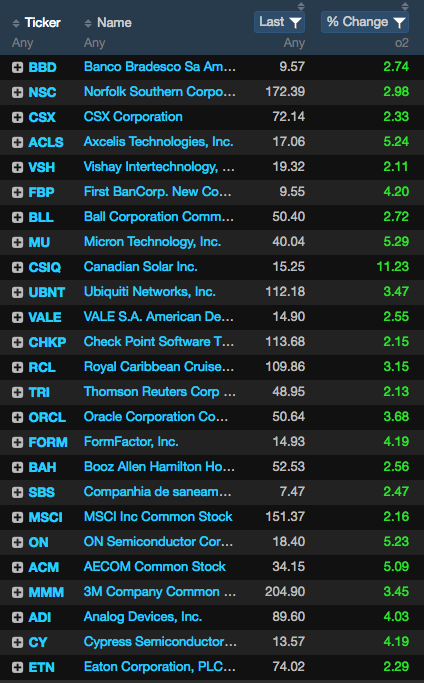 If you enjoy the content at iBankCoin, please follow us on Twitter