I don't know what draws me in to bitcoin, but I find myself having an interest on what the digital currency is doing. At one point in time, I owned a bunch of these coins from $60 and rode them to $500 and proceeded to take my profits. I missed this epic move to $1000 and was shocked to see it get so high.
Once the price came back to reality, I took another position, albeit small, around $180. I plan on keeping these coins as a memento.
I bought the coins using coinbase which at the time seemed to be the safest place. I recently found an ETF that you can trade to have exposure to these coins, symbol GBTC.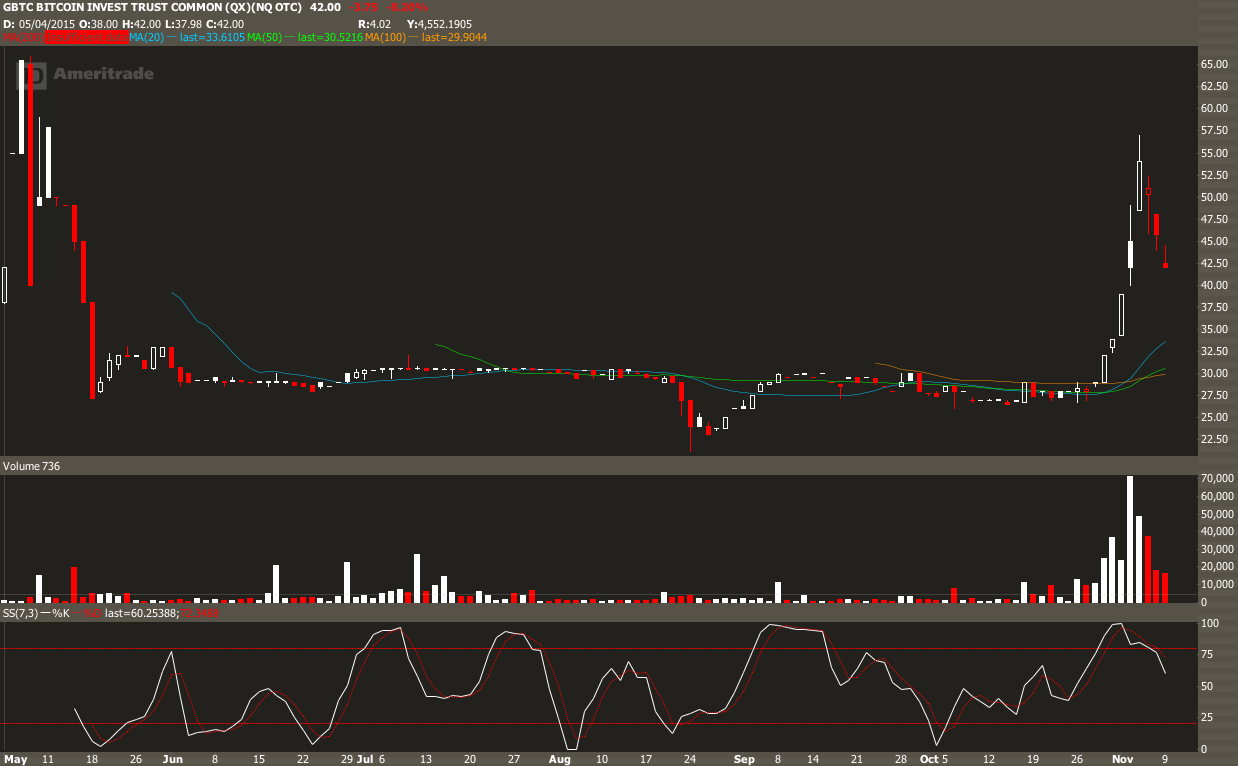 Yes bitcoins are for morons. I actually agree with that statement, but I do enjoy watching the price action.
Here's a look at the latest chart, which is consolidating this recent move from $500. We either break higher or breakdown from here, which will kill any momentum there is. I don't have enough skin in the game to care either way.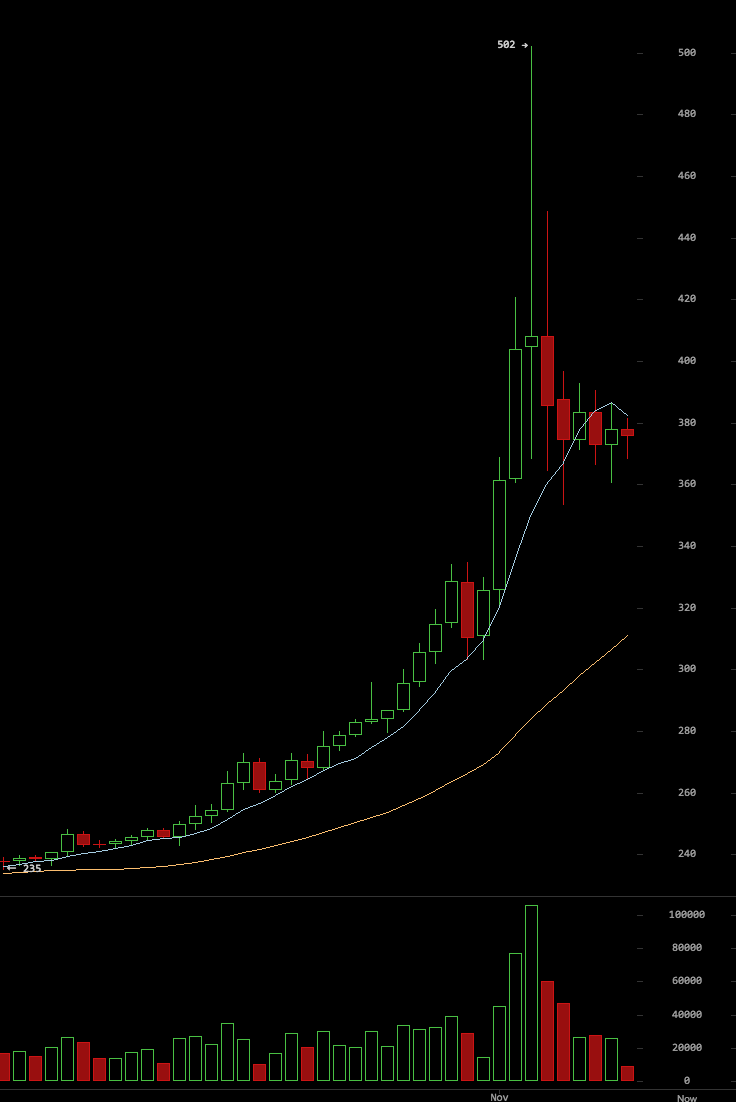 If you enjoy the content at iBankCoin, please follow us on Twitter