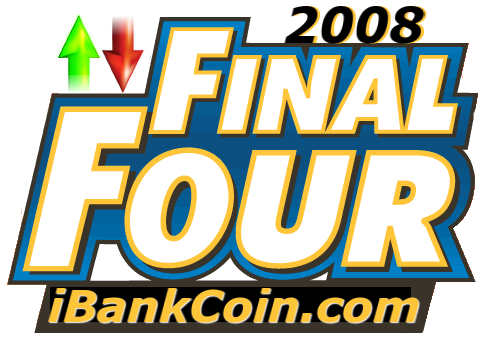 Welcome to the annual iBC stock tournament. We will have 64 stock picks competing against one another, each week, for the championship prize. To enter, simply leave your name and stock pick in the comment section.
Rules: Your stock must outperform your opponent for the week to advance. Contest will run for six weeks with the championship falling on the same week as the NCAA tournament.
Note: Stock must be over $5
Contest starts Monday, and no duplicates. Spaces are limited, make sure to enter soon.
Here is the bracket, feel free to place you bets.
Update:
Wow, I did not expect such a quick response to the contest. I'm curious to know if some of the names are made up, as people try to enter two stock picks. I will leave registration open for 2 more days with Financial bloggers getting first dibs to the tournament. After that, it's on a first come first serve basis.
Date Bump: Contest starts Monday!
If you enjoy the content at iBankCoin, please follow us on Twitter