The index futures are currently trading well outside of yesterday's range.  The S&P futures are set to open nearly 10 handles higher.  This is pro gap territory where attempting to fade the price action for the gap fill down is more difficult. 
Turning our attention to the NASDAQ, via the /NQ_F, we can see the market printing two distinct distributions overnight as price drifted higher. 
Intraday trading in this large gap environment can be difficult, but it is best to choose one side and stick with it to avoid getting chopped.  The opening type will help shape this bias.  Should price drive higher or lower off the open, we can gather who is in control of the action.  A sideways auction with little given back to the downside would suggest the market has accepted the overnight move and to play the long side, for example.
I have highlighted a few levels of support, as well as a few scenarios on the following market profile chart: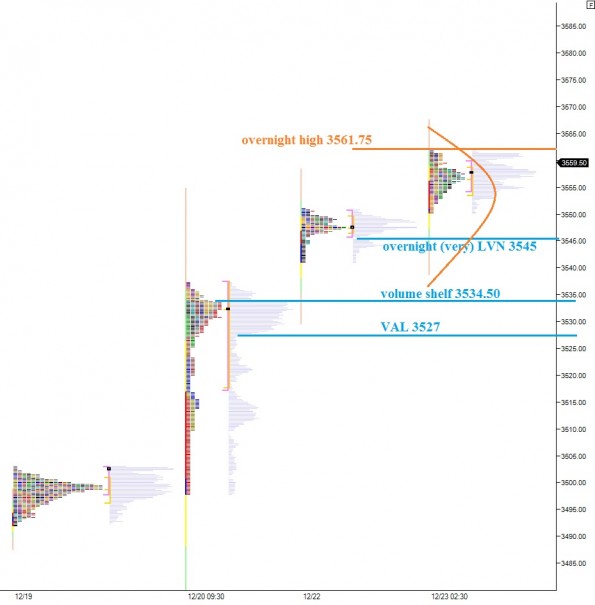 Comments »