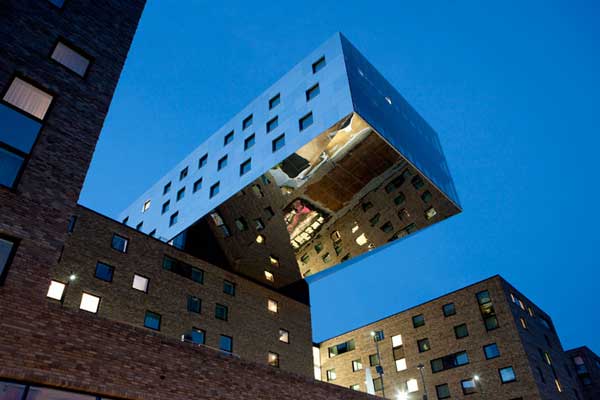 Berlin is one of the most brilliant cities in the world.  The civil engineers were given the appropriated budgets and they produced magnificent methods of transportation.  Their parking garages are stunning pictures of modern design, their rails run on time, and their freeways, well everyone around the world envies the smooth autobahn.
And when you've engineered structural greatness you want lighting that's equally breathtaking.  Lighting is the icing on the cake, it's the makeup artist, and when using LEDs it's an elegant leap into the future of visual stimuli.  Oh yeah, it uses 80 percent less energy than traditional HID lighting.  That too.
So when I see a strong Euro dollar, and a country like Germany that's concerned with energy production and conservation I want a piece of the action.  What better way to get your piece of Germany than their premier LED company?  It's traded here in the USA via AIXG.
Now it's an ADR and trades lousy intraday, and yes, I've been in it forever and I'm hyping up my own book, but the move hasn't happened yet, and I would be doing you a disservice to not bring this idea to your attention [again].
Here's an updated chart and as I see it, it's finally worked out of a consolidation formation, it's resting on the 9ema, and ready to do work.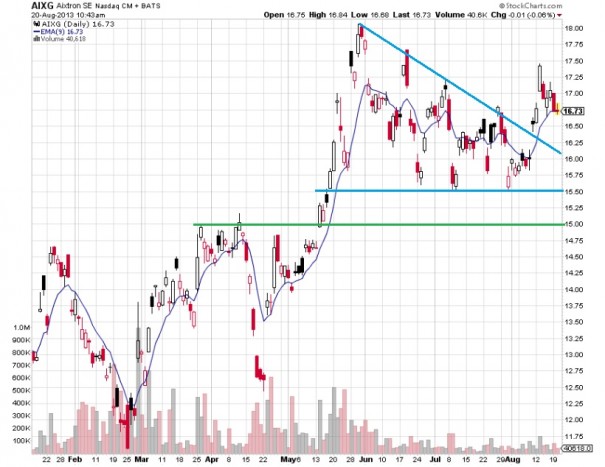 Full Disclosure:  I own many shares of AIXG.  If you buy AIXG because of this post, a panzer tank will come give you a lawn job, and you may lose money.
Comments »