Yesterday the market pushed higher from a long sideways churn.  Prior moves this year that broke out from the sideways consolidation carried a big punch. Yesterday's move was certainly impressive, moving nearly ten handles from the low, but certainly less explosive then the moves earlier this year.
However, as has been the case since the year started, going with the flow and riding the tape higher has been the best course of action.  When riding the action, you want to know where price has been and how it's behaved. Given the confluence of many value area lows around 1515.75 last week, I can see the buyers were hard at work at these levels.  Should they not show up to defend them in the future, it would suggest their behavior has changed and a possible sentiment shift has occurred.  It would also place many newly initiated longs underwater.
Given the age of the rally and its proclivity to chop around as indecision mounts, I'm giving my bias line more room to the downside then I have in the past.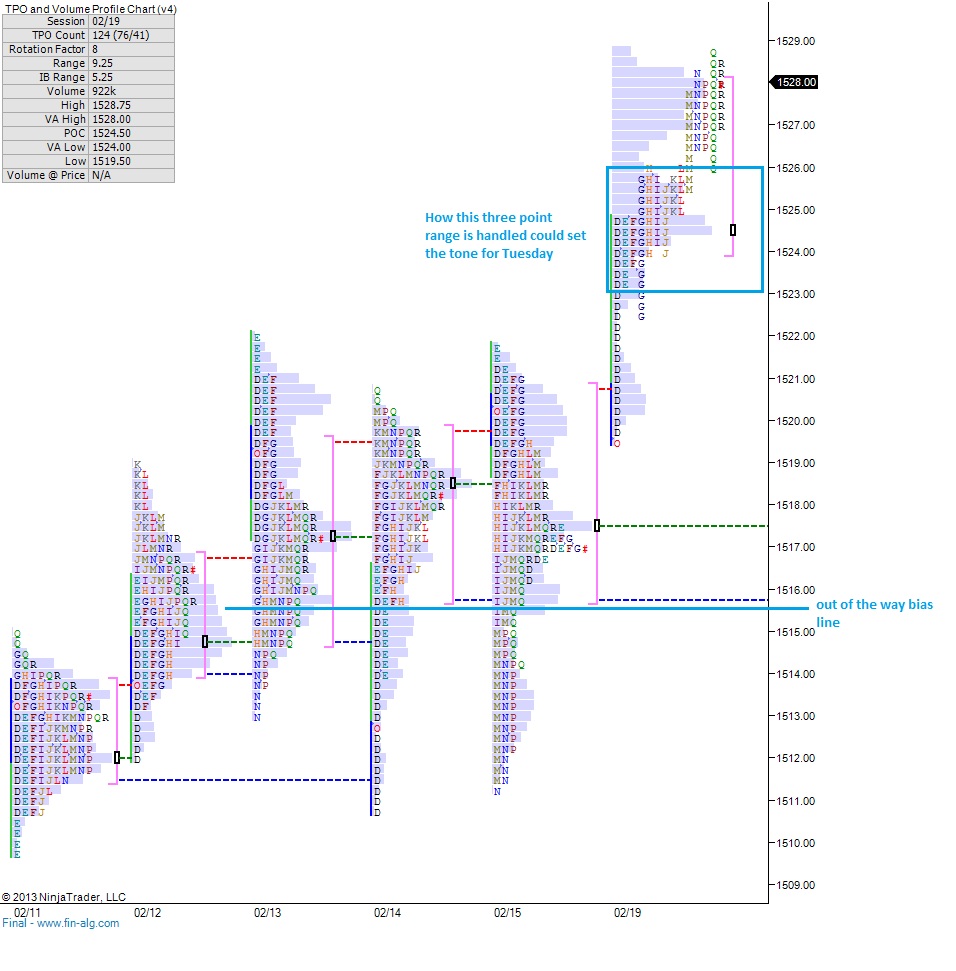 Comments »