Caught the Christmas spirit last night. Went to a really swell shindig with all the bougie trimmings of upper middle class living. Ate a bit of raw meat (these persians serve giant plates of raw meat, truly disturbing I had to try it). Drank a fair bit of hooch and sang some christmas cheer into place.
Woke up with a stage five hangover. Attempted to correct it with a handful of weed gummies around 7am. These severely impacted my cognitive performance for many hours. I tried doing this research in the morning and simply could not. After an hour of struggled research I realized my dazed state could be better put to use on mundane tasks.
Picked up a xmas tree from the market for cheap prices buddy. Put a fresh cut in the trunk and placed it in the living room. Hung some stockings. Misted all ze plants. Went and helped some old lady by carrying a tredmill up some bastard stairs and changed a few of her light bulbs. Took a meeting with a client. Ate a bowl and chili and came back to the decks.
Sometimes you just have to push through in an easy sort of way. My only regret was totally missing the world cup, which turned out to be a heck of a match.
This year has been quite the test. I have a few more weeks of helping the elders situate themselves in their new digs and then I'll ship them off to Florida for a few months.
I have been thinking about some new studies I'd like to run before going back live onto the futures. Preparing and getting back into the NASDAQ futures arena is something I'm so very looking forward to. I've taken an entire year off.
If it is anything like weight lifting, I have to imagine it is going to take at least seven weeks for me to rebuild decent muscle memory. Gonna have to start light and slowly add weight. Might take me a dang year to get back to where I was when I stopped.
But what is the alternative? Blow up trying to do what a younger raul once did? Or never trade again.
No freaking thank you.
Okay for now.
Ho ho ho.
Raul Santos, December 18th, 2022
And now the 415th Strategy Session.
---
Stocklabs Strategy Session: 12/19/22 – 12/23/22
I. Executive Summary
Raul's bias score 2.25, medium bear. Thin markets heading into the holiday weekend. Look for exaggerated moves. No bias.
II. RECAP OF THE ACTION
Buyers worked the tap higher heading into the CPI print then price initially spiked higher on the print. The whole move was erased by lunchtime Tuesday. Then Wednesday afternoon FOMC decisions introduced strong sellers who took control of the tape and pressed lower for the remainder of the week.
The last week performance of each major index is shown below: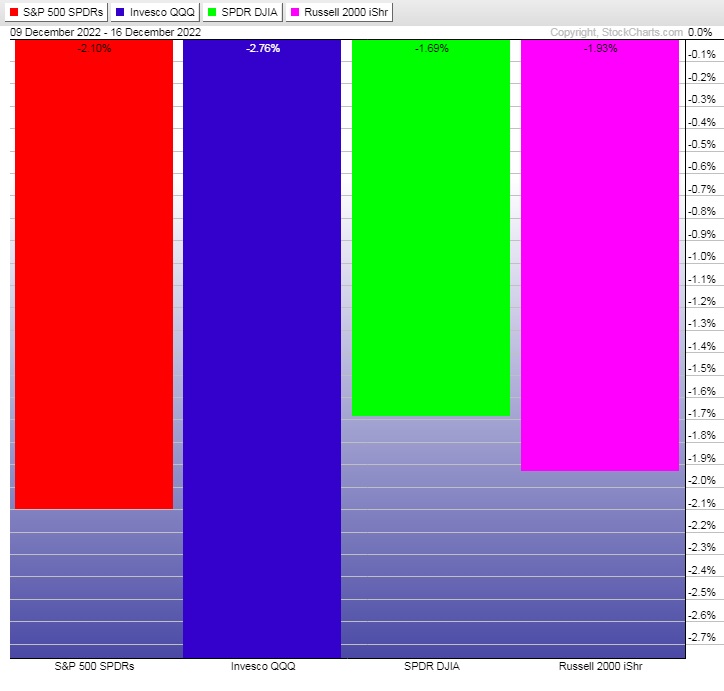 Rotational Report:
Rotations bearish across the board for second week.
bearish
For the week, the performance of each sector can be seen below: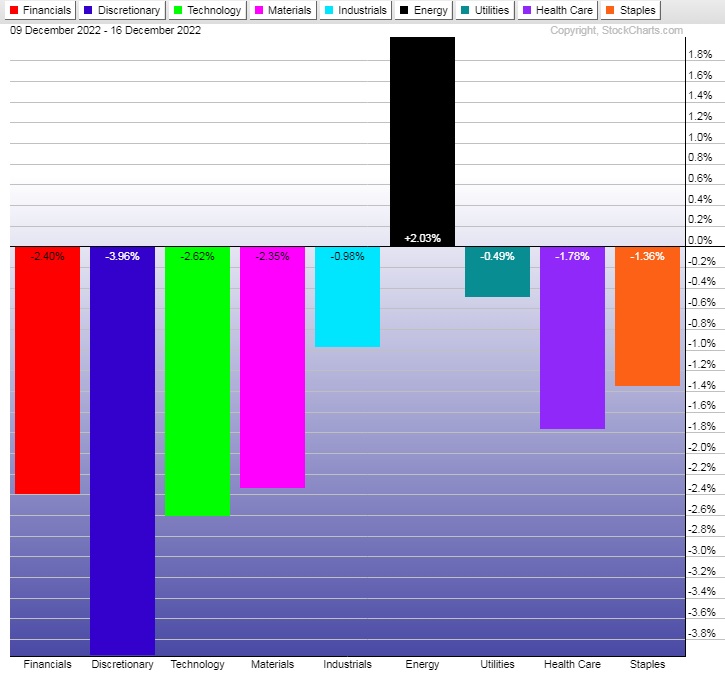 Concentrated Money Flows:
Money flows skewed heavily to the sell side for the second consecutive week. Following five weeks of neutral money flows.
bearish
Here are this week's results:

III. Stocklabs ACADEMY
Riding the storm out
Just been playing defense really. No strong indication to accumulate more risk. Yet.
Note: The next two sections are auction theory.
What is The Market Trying To Do?
Week ended searching for buyers.
IV. THE WEEK AHEAD
What is The Market Likely To Do from Here?
Weekly forecast:
Thin markets heading into the holiday weekend. Look for exaggerated moves. No bias.
Bias Book:
Here are the bias trades and price levels for this week:

Here are last week's bias trade results:

Bias Book Performance [11/17/2014-Present]: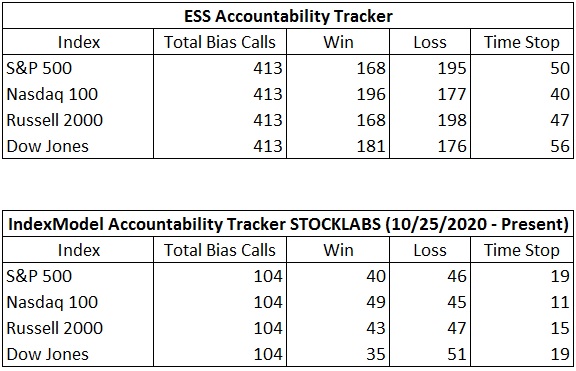 Equity complex held up decently last week – ether still looks weak
Readers are encouraged to apply these techniques to all markets. Markets fluctuate between two states—balance and discovery. Discovery is an explosive directional move and can last for months. In theory, the longer the compression leading up to a break in balance, the more order flow energy to push the discovery phase.
Market are most often in balance.
Every week this newsletter uses auction theory to monitor three instruments, the Nasdaq Transportation Index, PHLX Semiconductor Index and ethereum
Transports still appear balanced.
See below: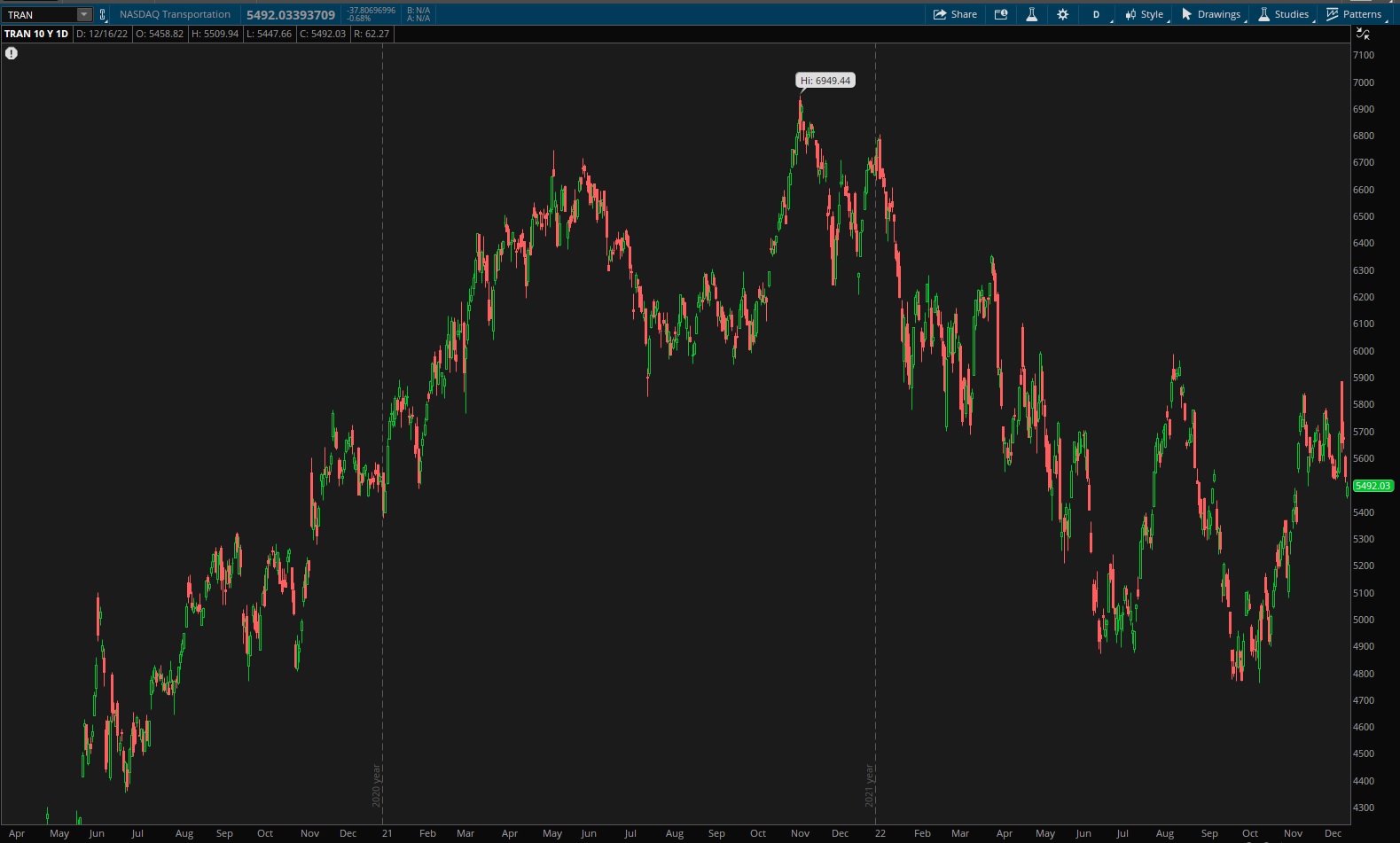 Semiconductors still have that balance inside balance. Perhaps earning out of MU Wednesday after the bell will kick start some discovery.
Ether has those weak lows just below. Cannot feel bullish about crypto until there is some resolution to this chart.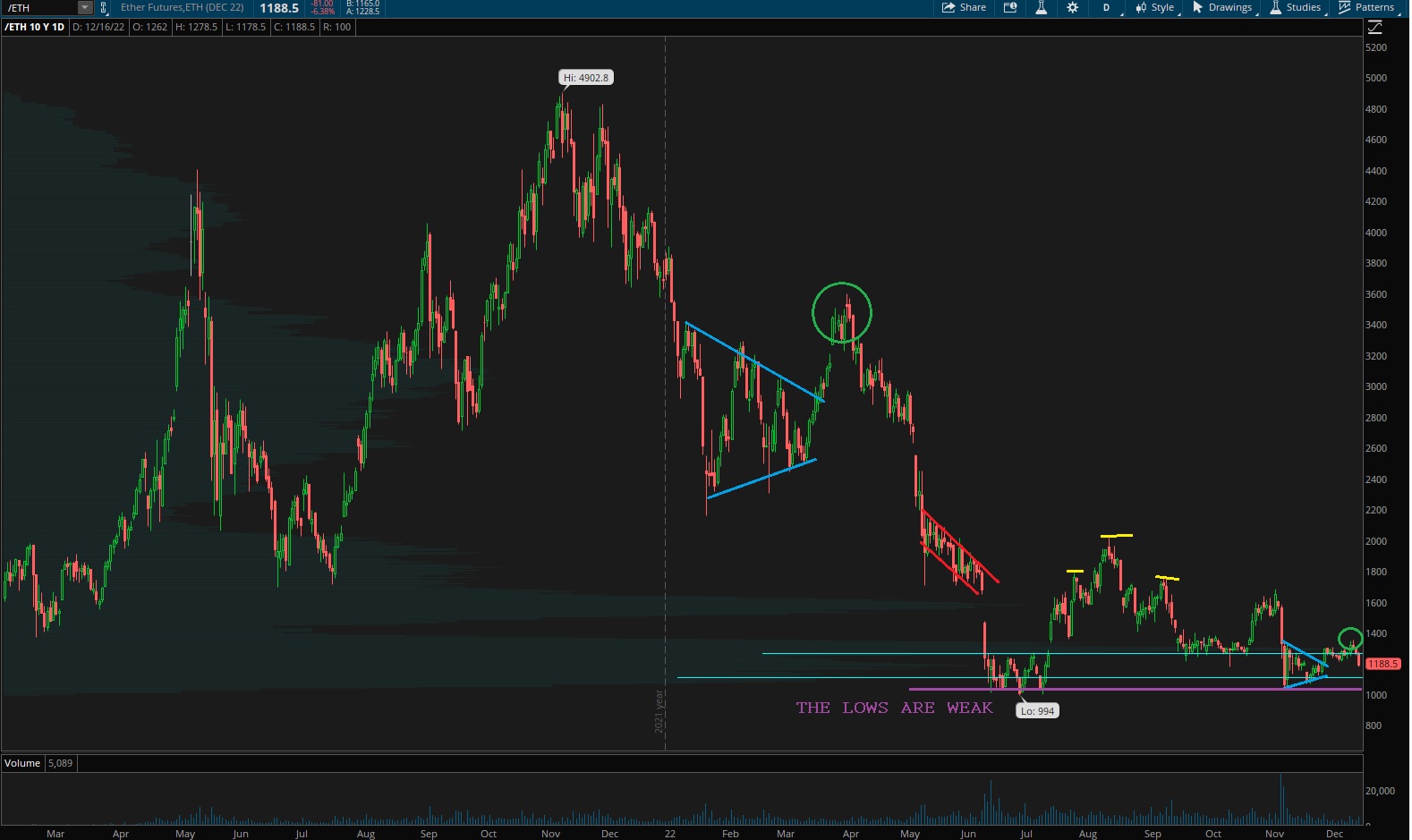 V.INDEX MODEL
Bias model is neutral for second consecutive time heading into next week. Neutral no bias after four e[RCS] in recent history.
There were five Bunker Busters in recent history — fifteen weeks ago, twenty-four weeks back, thirty-one weeks ago, forty-four reports back and forty-six reports back.
Here is the current spread: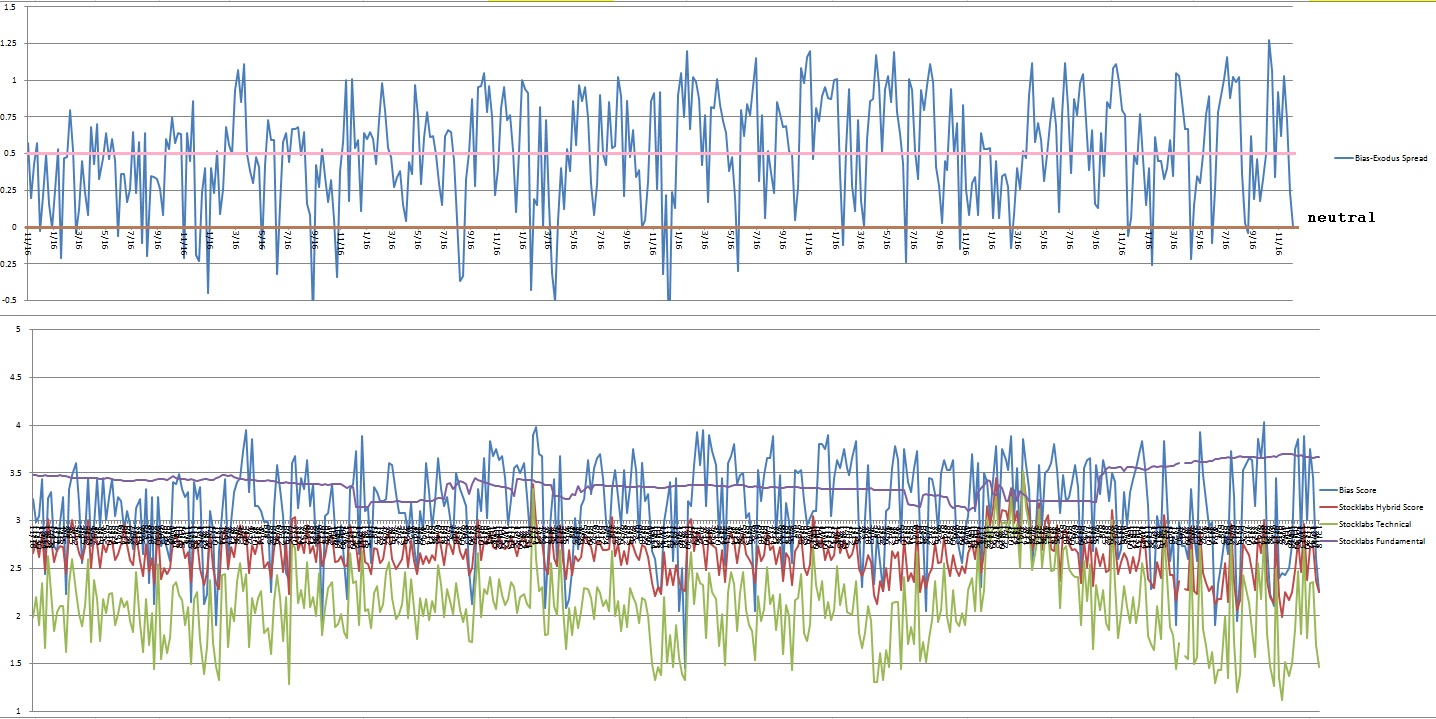 VI. QUOTE OF THE WEEK:
"It is vain to do with more what can be done with less." – William of Occam
Trade simple, keep it simple
If you enjoy the content at iBankCoin, please follow us on Twitter