Readers of the Strategy Session know I've taken a keen interest in the 6-month technical oversold signal generated by Stocklabs. That's because on a 10-year back test of 47 instances it has a win rate of nearly 64% over 10 days. The most signal occurred on March 24th and did a solid job of nailing a rally. Behold: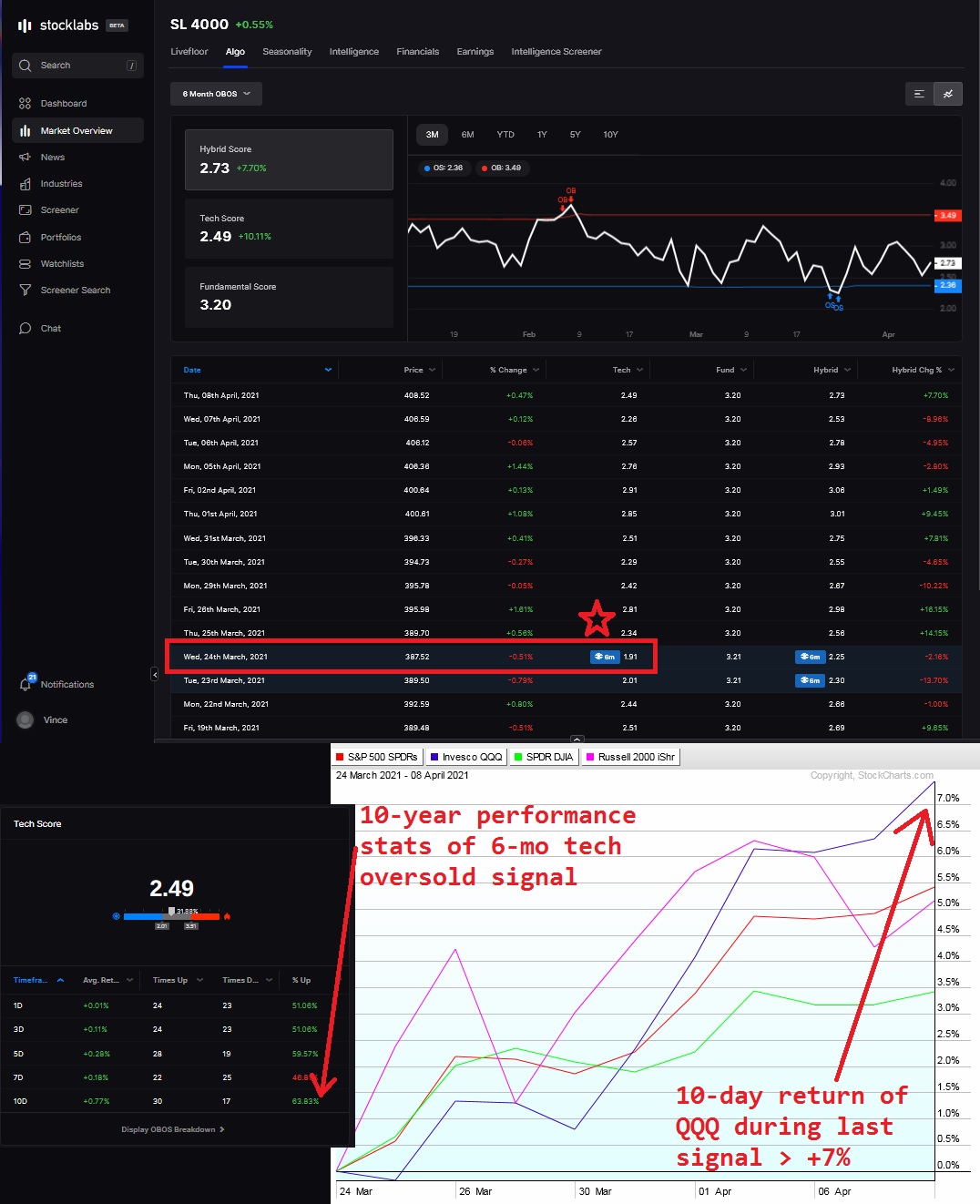 Seeing The Fly's Time Machine consistently forecast market action all these years has kept me loyal to the iBankCoin banner. It is my duty to be accountable to the team behind the scenes here and also to anyone who wants to take ownership of their investment fate using these tools.
Anyhow, I am out of rythem with the markets after sitting out the last couple opening bells. Therefore, and without regret, I shall take today off as well. No sense sullying my weekend mind by forcing some trades into the /nq.
Have a strong cocked weekend, and I shall be back Sunday,
Raul Santos, April 9th 2021
If you enjoy the content at iBankCoin, please follow us on Twitter