My cognitive reservoir is running dry. I used up my best thought yesterday and until I go move something heavy or contort for a few hours, I am afraid all I can muster up is dullard commentary about the militarization of police.
It baffles the mind that these grumpy old white dudes act so tough. And hunt. And muscle their pickup trucks around the roads. Yet they cower behind the proverbial shield of the law dogs like a bunch of bootlickers. All the noise about freedom and liberties while funding an organization designed to control and oppress.
But I have no charisma for it today. In any event, any attempt to apply reasonable logic to the psyche of the extreme right is a sure way to boondoggle the mind.
Models are neutral. Trading will be kept tight and minimal. Little 15 point jabs in the futes. Continue to press all the long term bets on Big Tech.
Raul Santos, November 15th 2020
And now the Strategy Session, enjoy.
---
Exodus Strategy Session: 11/16/20 – 11/20/20
I. Executive Summary
Raul's bias score 3.40, medium bull. No real direction until Tuesday. Watch for Walmart earnings (Tuesday, before-market-open) to put some direction into the tape for the rest of the week.
II. RECAP OF THE ACTION
Big, news driven (vaccine hope) gap up Monday. Steadily faded and erased by early Tuesday. Then a steady choppy rally for the rest of the week. Lagging NASDAQ.
The last week performance of each major index is shown below: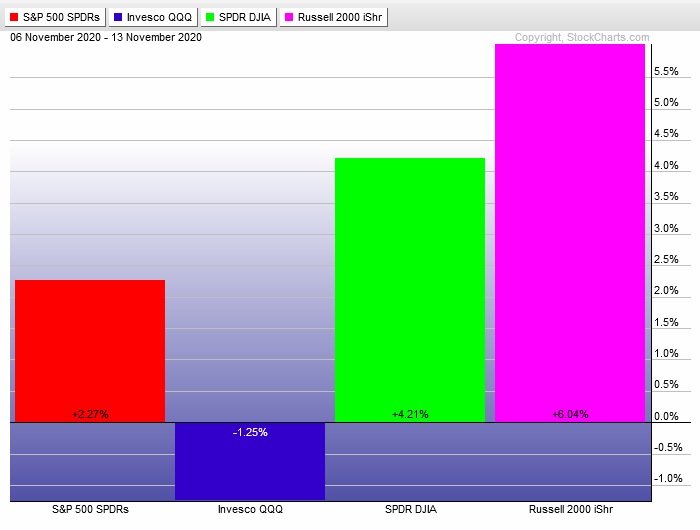 Rotational Report:
Rotations into low quality sectors like Financials and Staples. Tech lagging.
neutral
For the week, the performance of each sector can be seen below: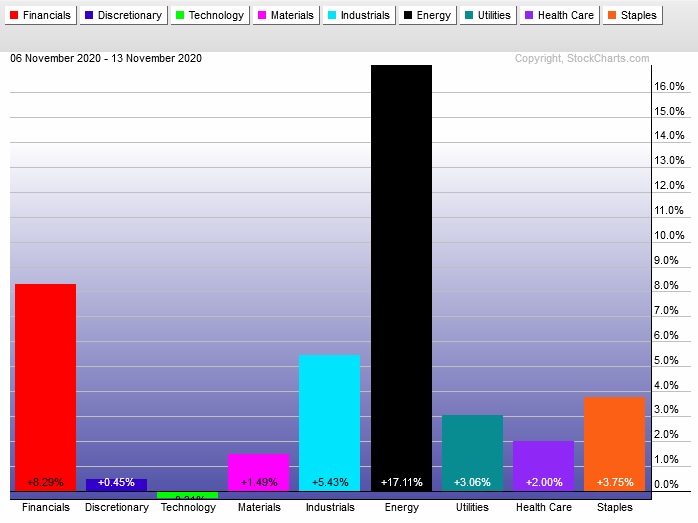 Concentrated Money Flows:
Industry flows were relatively muted, but skewing towards the positive side of the ledger.
slightly bullish
Here are this week's results:
III. Exodus ACADEMY
No signals, minimal trading
With neither IndexModel nor Stocklabs generating a directional bias, trades will be kept to a minimal. No pressing. Small scalps, where favorable, only.
Note: The next two sections are auction theory.
What is The Market Trying To Do?
Week ended searching for sellers.
IV. THE WEEK AHEAD
What is The Market Likely To Do from Here?
No real direction until Tuesday. Watch for Walmart earnings (Tuesday, before-market-open) to put some direction into the tape for the rest of the week.
Bias Book:
Here are the bias trades and price levels for this week:

Here are last week's bias trade results:

Bias Book Performance [11/17/2014-Present]: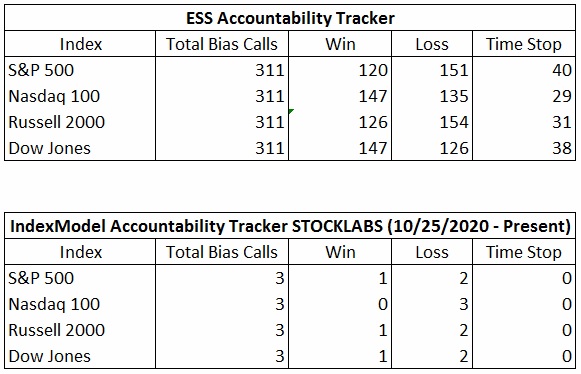 Semiconductors form mini balance, Transports top out at range high
Markets fluctuate between two states—balance and discovery.  Discovery is an explosive directional move and can last for months.  In theory, the longer the compression leading up to a break, the more order flow energy to push the discovery phase.
We are monitoring two instruments, the Nasdaq Transportation Index and the PHLX Semiconductor Index.
Transports met resistance at the top of the multi year range. Balance remains.
See below: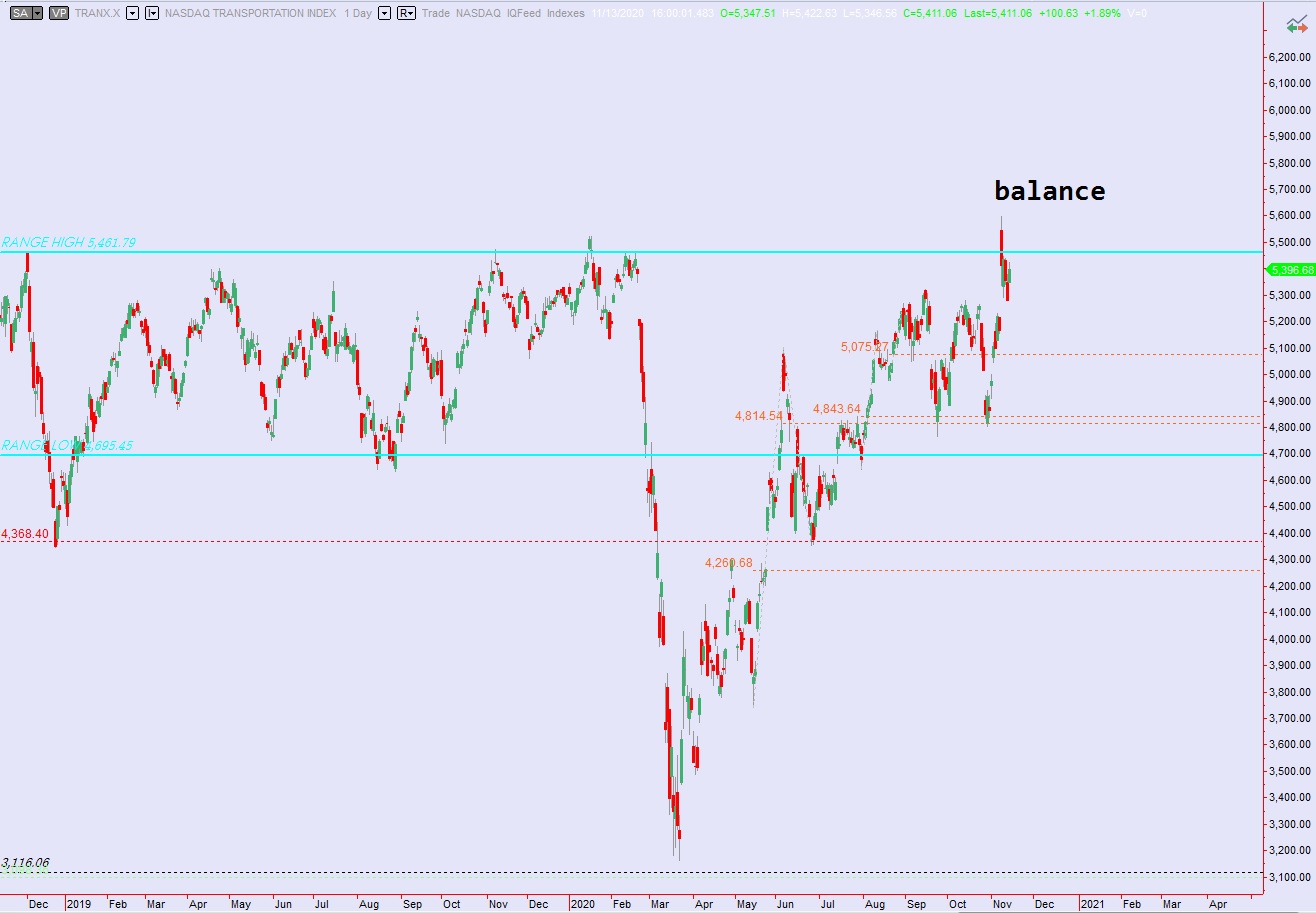 Semiconductors could be forming a mini-balance up here, inside a maturing discovery up on the higher time frame.
See below: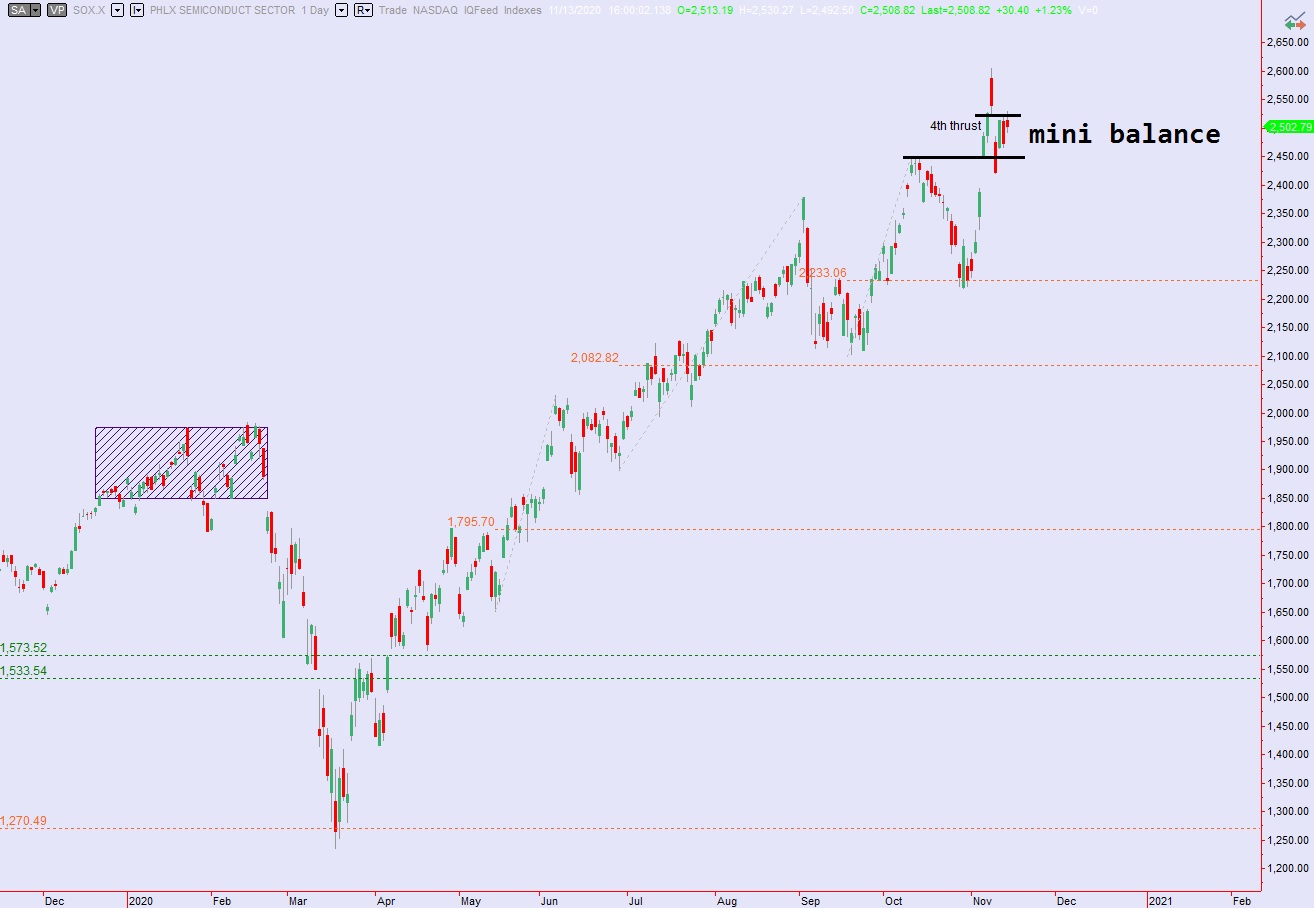 V. INDEX MODEL
Bias model is neutral. No bias.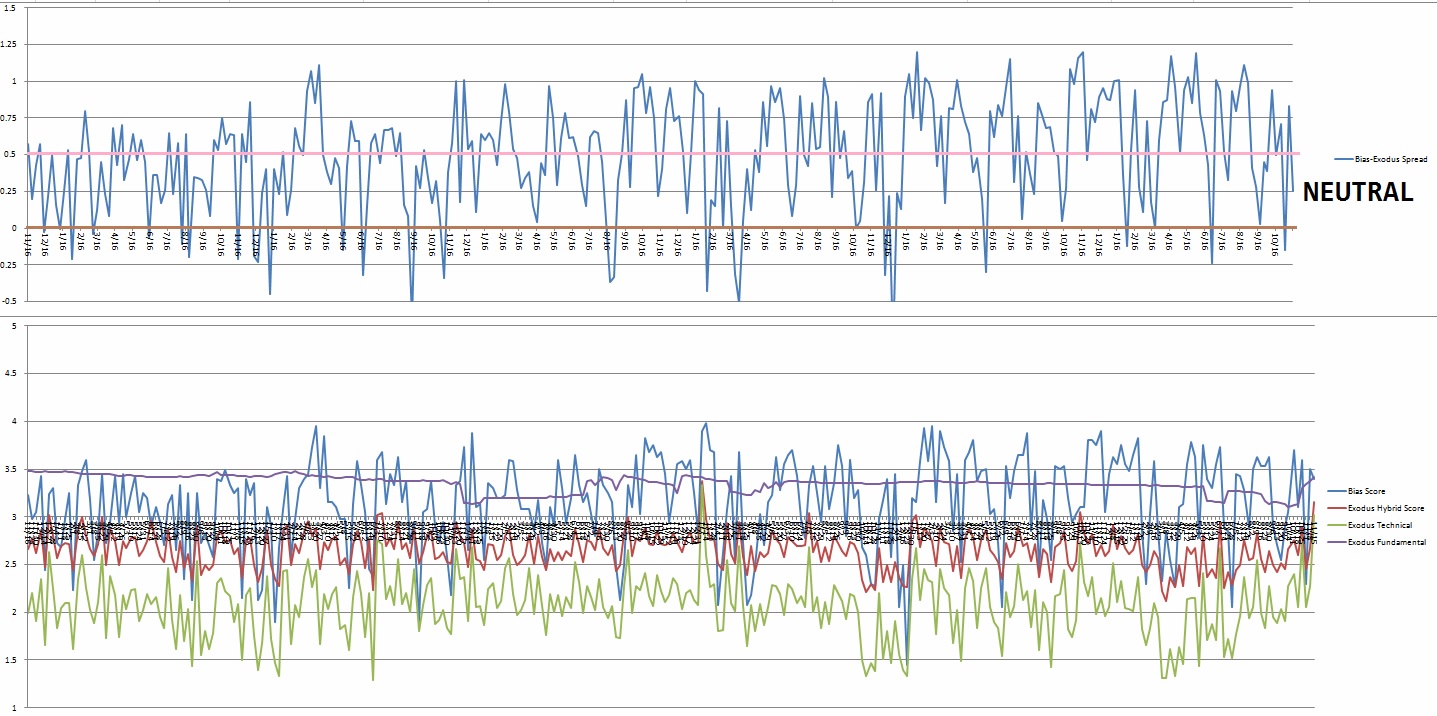 VI. QUOTE OF THE WEEK:
"When a thoughtless or unkind word is spoken, best tune out." – Ruth Bader Ginsburg
Trade simple, keep the blinders up
If you enjoy the content at iBankCoin, please follow us on Twitter