The overnight session firmed up around midnight and took the S&P globex session five handles higher to reach a high of 1639.50 before finding sellers willing to knock us back down.
I've zoomed in my profile chart in to only display Friday and Monday action as the two days were dynamic enough to provide me several reference levels.  Remember that I split the profile when a notable change occurs in the market, allowing me to better see the individual auctions.
All it took was a Fed rumor to send the index barreling lower and I think that speaks volumes to the conditions in these markets.  Longs from last week have lovely gains, and they're worried terrified they may lose them.  We're in choppy, macro waters.
However, large vertical price discovery presents great opportunity, so we should welcome these conditions.
I've highlighted the levels I'll be keying off of today in the following profile chart: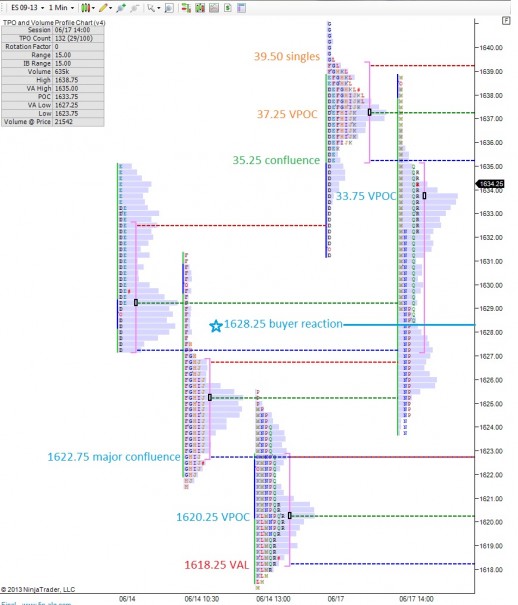 If you enjoy the content at iBankCoin, please follow us on Twitter