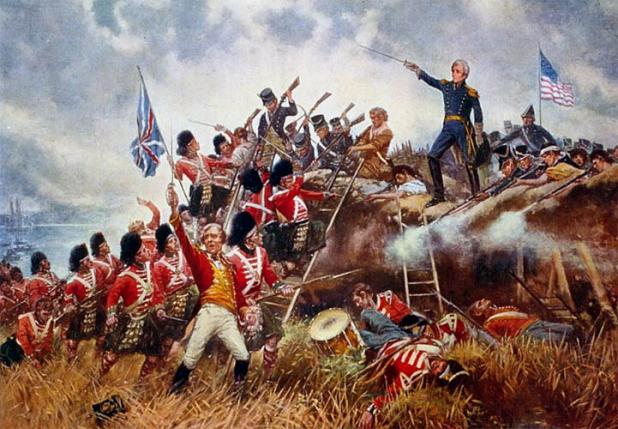 General Jackson Takes on Timmah Geithner and the Members of the First Federal Reserve Expeditionary Forces
I will be purchasing some Mongo's (July 75 MON calls) after I finish this up, but first I wanted to trill the trumpet a bit on the key metals component of the Jacksonian Core.   That SSRI additional purchase two days back well below $21 is proving fortuitous as that Jacksonian worthy is pushing 11%  up today and over $23 per share upon most recent check.
In addition, the other JCHP silvers [[SLW]], [[PAAS]] are all above 5%, and tiny [[EXK]] has — as predicted — jumped back to it's downtrend line again at $2.10 (to my chagrin, I wasn't quick enough to get more this morning).   Again, I think it will be safer to purchase EXK when it's well past the downtrend line, and perhaps after a retouch of that $2.10 barrier.   These minors can move quite quickly.  
Keep in mind also that [[AGQ]] is the double silver ETF that I recommended back at the $43 mark.   I continue to add to it on pullbacks.
On other fronts, it looks like our ever-so-brief retrace is about done, and we are ready to commence with this summer's precious metal bull.    Enjoy the sun, friends.
Caveat:  If you purchase the JCHP holdings, it's quite likely the Ghost Of General Jackson will visit the foot of your bed every fortnight, and lecture you windily about states rights and other such ephemera.    You may also lose risk capital in such an adventure.
_______________________
Update:  I bot 20 MONGO's at $7.60.   Will likely add to this position.
Update:  I bot another 20 MONGO's at $7.80.   Mongo LIKE Sherriff!
CDE breaking out @ $14.45 (I already have a small position).
Update:  I bot another 5,000 EXK at $2.11.   (See Caveat above)  
_____________
Update:  Jacksonian Spokesman LL Cool J with a special message from SSRI:
[youtube:http://www.youtube.com/watch?v=-7l250E5uM4 450 300]
____________________
Comments »