I was out all day on Tuesday.  Had to take a business trip to Maui early in the morning (so early that my socks weren't matching.  They all looked black to me!) then fly up to the Big Island.  Every year I get to visit some of the major construction projects on Hawaii across the islands, and check on their progress, make sure they're on time… well, it's basically just to show face, and have free lunch with some important people.
Anyway, after breakfast in Maui, a few handshakes, laughing nodding and "keep up the good works", we boarded back on Hawaiian Airlines jet to Kona which is on the Big Island.. you know, the one with the active volcano, and proceeded for more laughs, handshakes, hardhats, and "good job dude."  It's kind of funny because I have NO carpentry/construction skills and I have to act like I know what's happening … so sad.  I wear an extra crispy bleached white collar.
While it's a pretty fun job, it's sort of my on the street access to how Hawaii's construction, hotel, and tourism industry is doing. This year was definitely different from all the others.  Normally, all the project managers for these new hotels are upbeat and optimistic, now, many of them are afraid of what 2009 will bring, or if their next project will go through.  Don't get me started on occupancy!  Many of these multi-million dollar condo-hotel-timeshares are empty.  I'm not sure how significant the lack of buyers are, but I'm speculating that it's not as great as they hoped.  For these reasons I will probably short Hawaii stocks heavily in the second half of 2009.  I just wanted to illustrate how I am more of a fundamental trader, that uses technicals to time my entry points.  There's always a reason behind a bearish chart!  I hope to hedge against a slowing Hawaii economy in the same way I was long oil while we were paying $5 per gallon in Lanai, Hawaii!
Who knows, maybe in a few years these ridiculous condo prices will drop and you can get your own dream condo or vacation timeshare?  For now, forget about it.  Here's some pictures I took.  Weather was crap, but still probably nicer than yours if you live on the East coast.
Breakfast at Kaanapali Resort, in Lahaina Maui…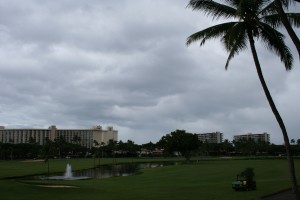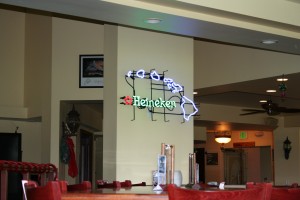 Touring one of Lahaina's newest condos.  All rooms are over a million.  Sad, no?  One of these days!….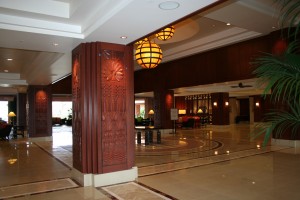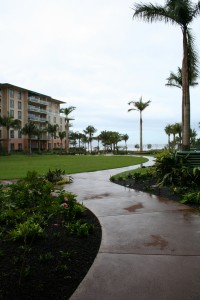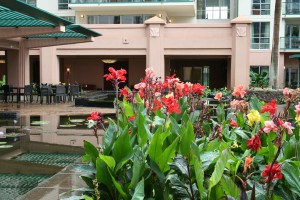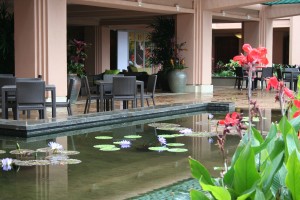 Lunch on the Big Island!  Here's King's Golf Course, which is in Waikaloa Resort.  I highly recommend staying there if you visit Kona…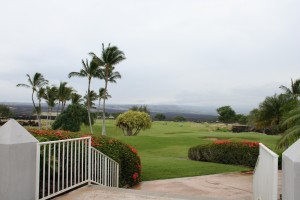 See, plants growing in lava rocks.  That is our state flower, the hibiscus.  It's a real word so you can use it in Scrabble.  I've also seen it used on a national spelling bee.  H-i-b-i-s-c-u-s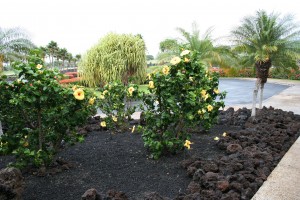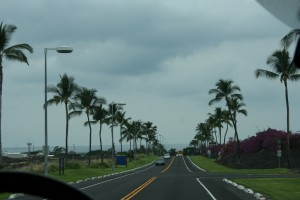 And it's great to back home on Oahu!  Wow, 4 airplanes in one day!  I'm ready to zzzzzzzz…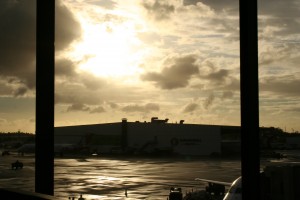 My 2009 predictions are coming up on my next post!  It's a timed-post.   I already wrote it, and set the timer to post it about 1 hour after the market closes.  Check it out if you like!
-gio
If you enjoy the content at iBankCoin, please follow us on Twitter