Always fade morning pumps. How many times do I have to tell you? I cleaned out everything with exception to my BABA common and calls and then sat back for 10 minutes and bought two more stocks — one of which was the upside ETF for gold NUGT.
It should be noted, I was not hedged into today due oversold signals for both SPY and QQQ flashing in Stocklabs. That was the only reason why I had confidence into the morning. After the morning jump, I was on my own and opted for safety. While in safety, I took the opportune to look at many of the gold concerns. I found their technicals to be different, busting loose even, so I took a position.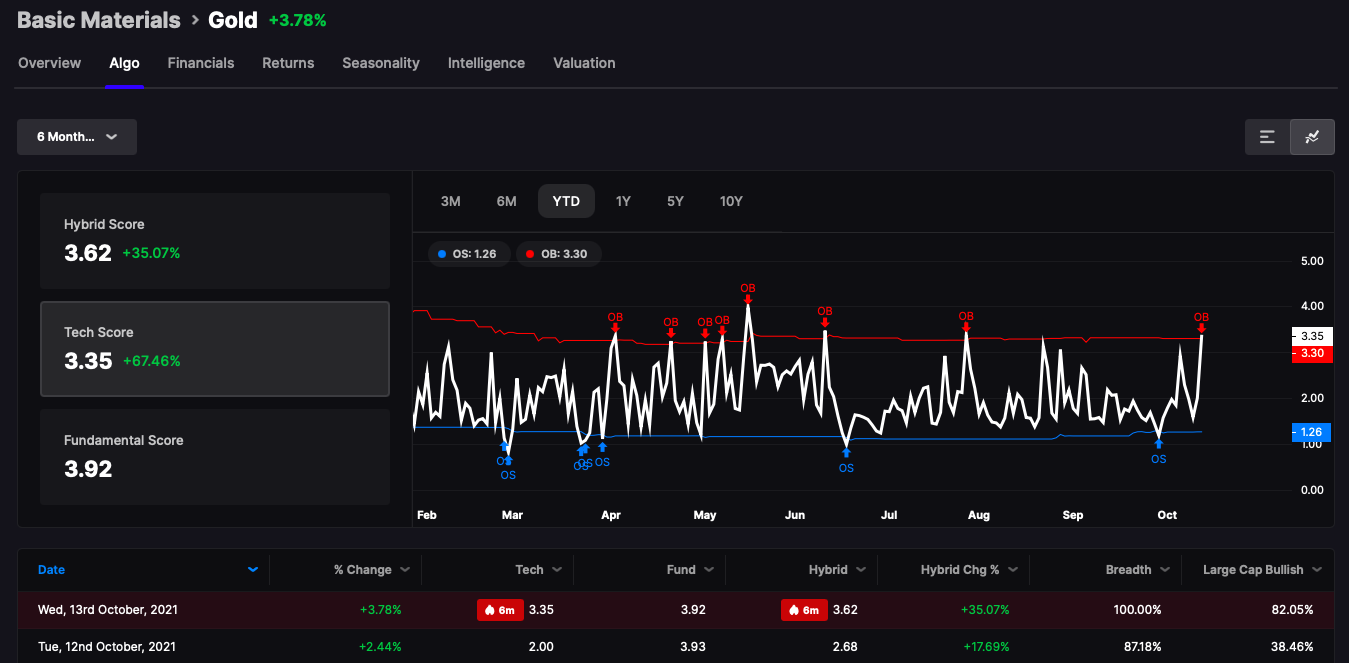 I have several ideas into the afternoon session, but none of which involves me losing any money. I am +125bps now, more than double yesterdays loss and now +3.4% for October. I am positioned exactly where I want to be, in several carefully chosen position, making money and creating wealth carefully.
If you enjoy the content at iBankCoin, please follow us on Twitter