First let's start with the fact this is prime time for stocks, seasonally speaking. You do not short into Thanksgiving and Xmas. Rarely will you be rewarded.
Monthly returns for Nasdaq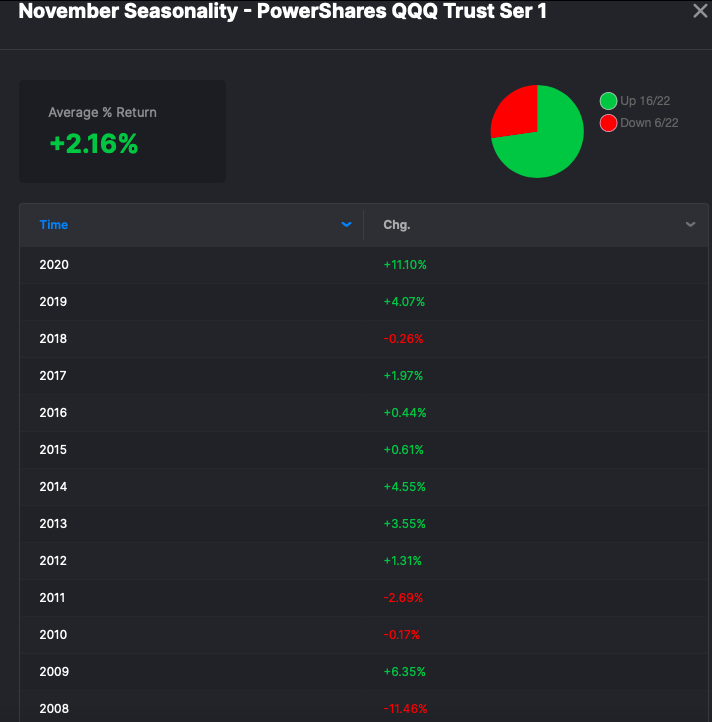 However, we can't rest on seasonal trends at a time when oil is surging and there seems to be an empty rudderless fucked face running the country. Not that is means too much — but on the margin I'd say this country's mood is dour and grim.
I'll drop some chart and interpret them from my point of view.
First let me drop the Stocklabs mean reversion reading. The system only counts the first signal within a 10 day time frame, placing the signal from last week at about breakeven so far. The cycle lasts for 10 days and then after that if a new signal pops up — a new cycle begins.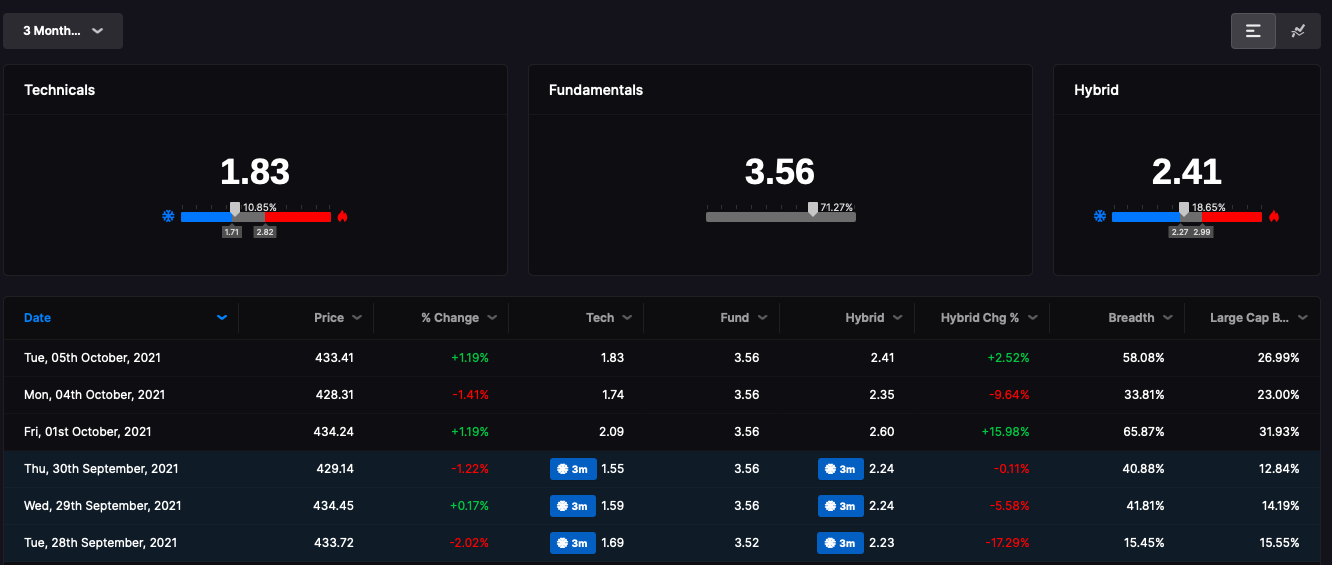 Here's a chart of the SMH, clearly with a broken trend-line. Not that I give a fuck about charts — but it's obvious to me that the semis are being APE-RAPED here and the semis are the cock of this market. Without them, we're not having fun. One bright note is these routs occur from time and time and rarely does a green candle pop up after a sizable drop and it not continue higher. The one difference here is we're below the imaginary trend line.  The bullish case has the SMH gapping way higher, leading stocks up. The bear case is it's over.

I am short bonds via TBT. The prevailing trend now is inflation and rapidly rising oil and natural gas — because nothing says "fuck you" to Europe like a $1,000 winter gas bill. Europe is going to freeze and the inflation narrative lends credence to the higher rates narrative, which is also seasonally convenient too.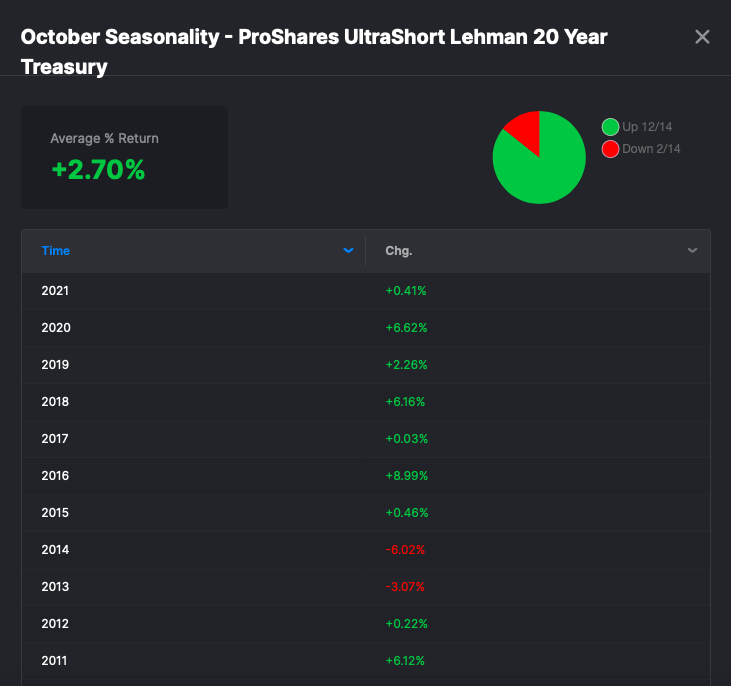 Here is the seasonal data for PEP — going back 49 years. This is the second best month to own PEP with nearly a 70% win rate. I went through the data and risk averse names like KO and PEP do well in October.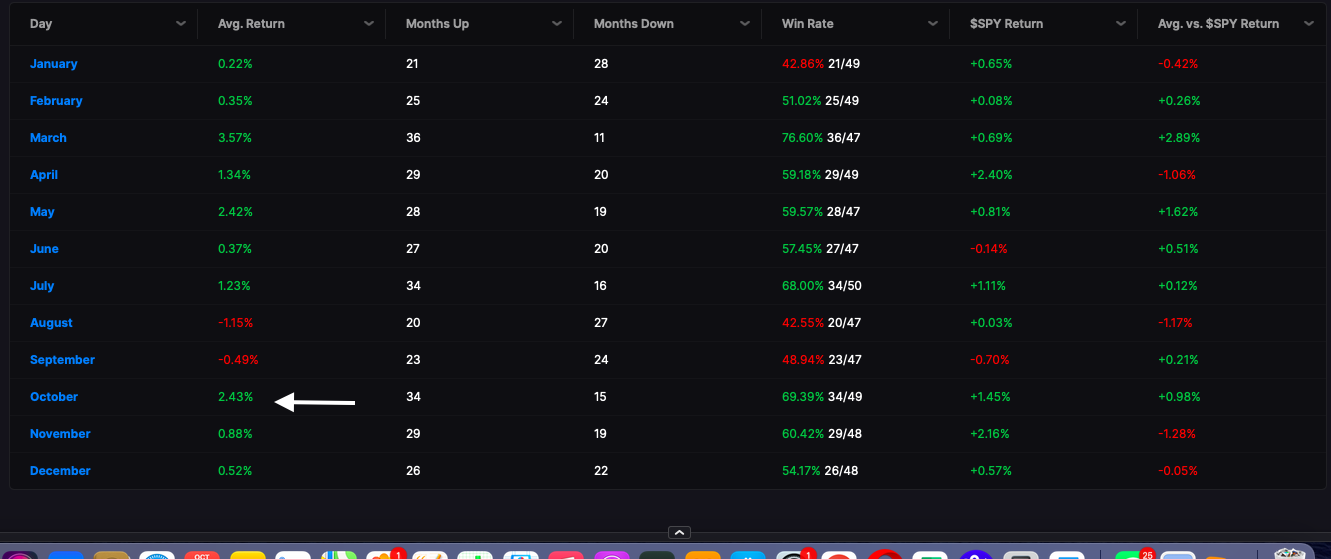 Here's a chart of XLE. Lots of stocks ripping faces off — but when you take a broader look we're just now butting up against levels that have failed before. I'd like to see this level eviscerated before chasing in.

Gold is fucking retarded. If you want to stick it to the man — buy BTC. Nevertheless, something is going to happen soon with GLD. I'd venture a guess of sharply lower prices. Then again, I don't really care.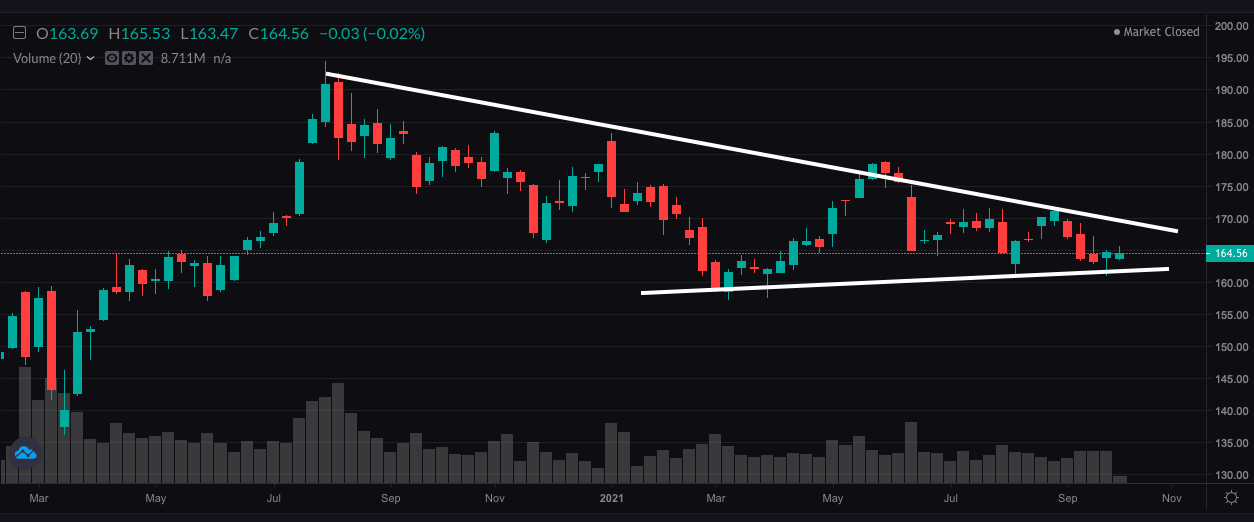 While the media celebrates the NASDAQ, which is basically 10 giant tech companies — the real market has done nothing since February. This is a chart of the IWM — stuck indelibly in a fag-box.

Lastly, and I cannot stress this enough — stocks with market caps under $250m have been absolutely RAPED from their highs — off by 55%. And I do not use the word rape lightly. That is a bad word, Sir. If I expand this to include stocks up to $1b in cap — the losses lessen to -37%, but still a sexual assault. All of those fun Biden stocks are now inside Hunter's crack pipe and we're not having fun anymore. We're lucky to walk away with 1-3% intra-day rippers, more likely to fall flat on our fucking heads. My point is this: the market is old man sick — just like Biden. We have been running at high valuations for a decade and now we have a bifurcated economy where only the vaccinated get to do fun shit. What sort of fuckery is this? NOT CONDUCIVE to strong consumer trends, if I might be so bold.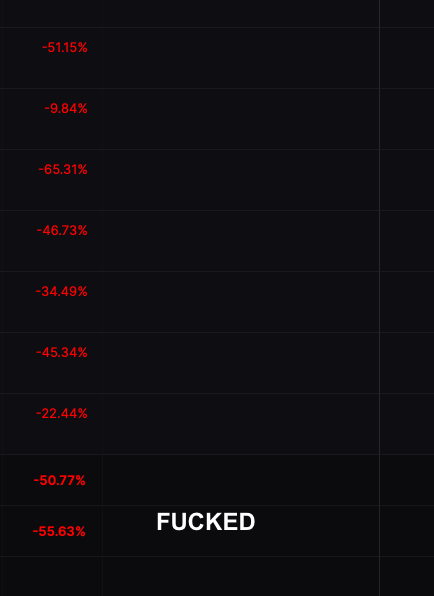 If you enjoy the content at iBankCoin, please follow us on Twitter