With oil back in the mid-50s and government spending full steam ahead, it's time to start looking towards the inflation trade — especially with a normalization of the China trade about to happen under Biden. The time period to look towards is 2007-2008 — when tomatoes steamed towards $100 and gasoline was for the rich.
The most attractive play was Ag, men like Jim "Bowed Fucking Tie" Rogers ruled the day, and sarcastically mocked people who didn't own farmland. He'd regularly suggest he was an idiot, but did know one thing: farms were the way of the future and America was a tinderbox of shit — who would eventually cede to China — because they were the future.
If you're playing Ag, like I positioned today, you want to head into potash plays, machinery, and even dry bulk. The whole ecosystem will lift as prices rise. Today agFAGS enjoyed LIMIT up in corn and wheat exploded with glee.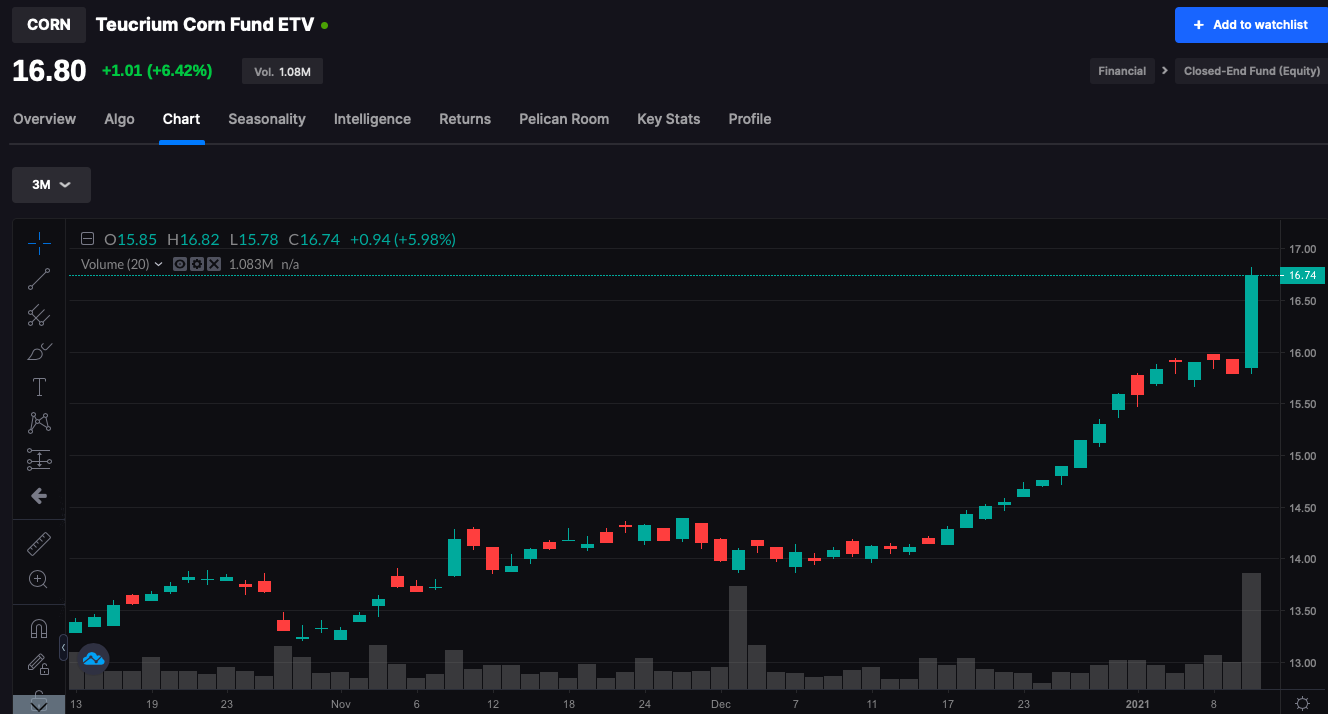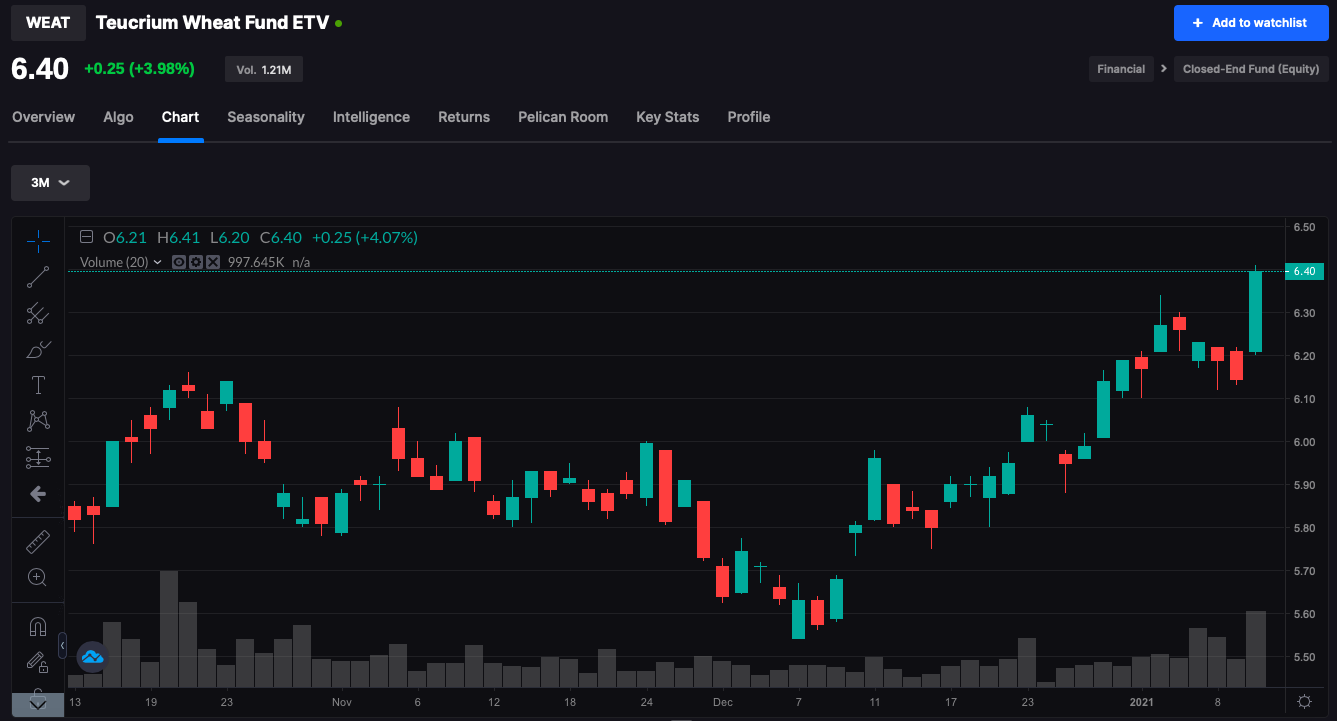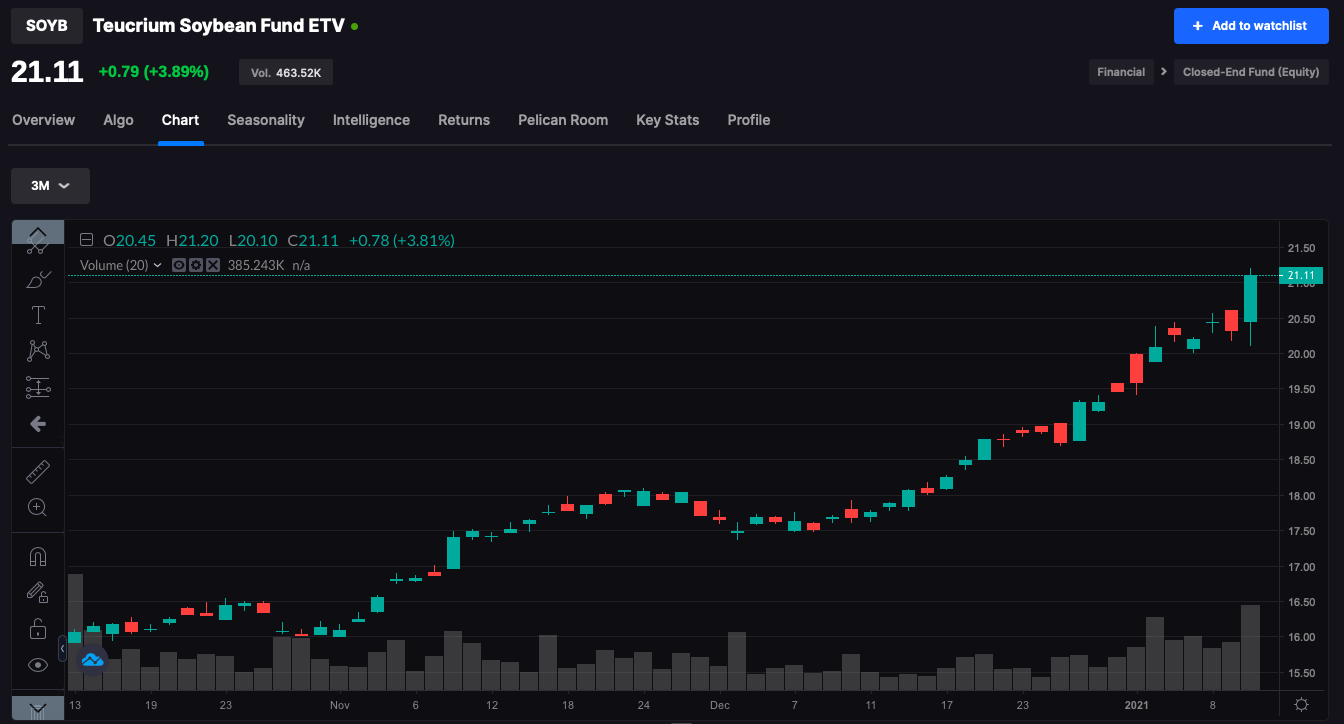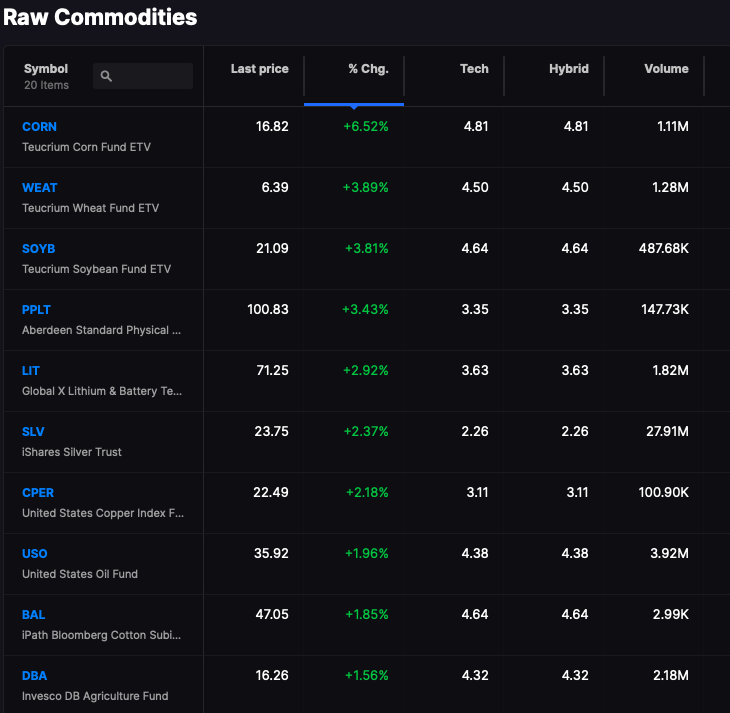 Milk the farmer.
If you enjoy the content at iBankCoin, please follow us on Twitter