Here we do. Let's lay down some facts. We're spending more than ever. Under Trumpski, US debt soared ~$10 trillion. Under Biden, I expect an equal or even greater number. This is the end game — the final salvo into irrelevancy. Like Rome, the barbarian hordes have overrun us. Our demise is happening much quicker thanks in large part of globalization. But do not worry lads — there is always a way to escape the dark winter.
The dollar is heading lower.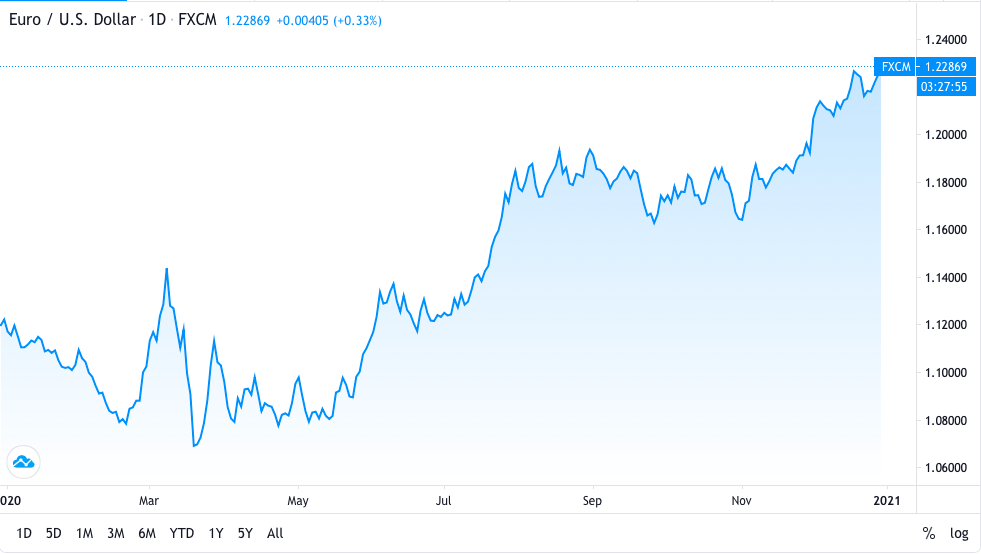 I cannot stress this enough. The key beneficiaries of a weak dollar are multi-nationals, foreign stocks, and of course foreign companies that produce commodities. Corn is on a 33 year record run now. Weaker dollar means a run higher in commodities. The farm play might come back. But the easy money, dare I say, is in gold.
The stupid yellow metal stocks are down 10% the past 3 mos. But look at the seasonality for the top rated gold miner in Exodus for January.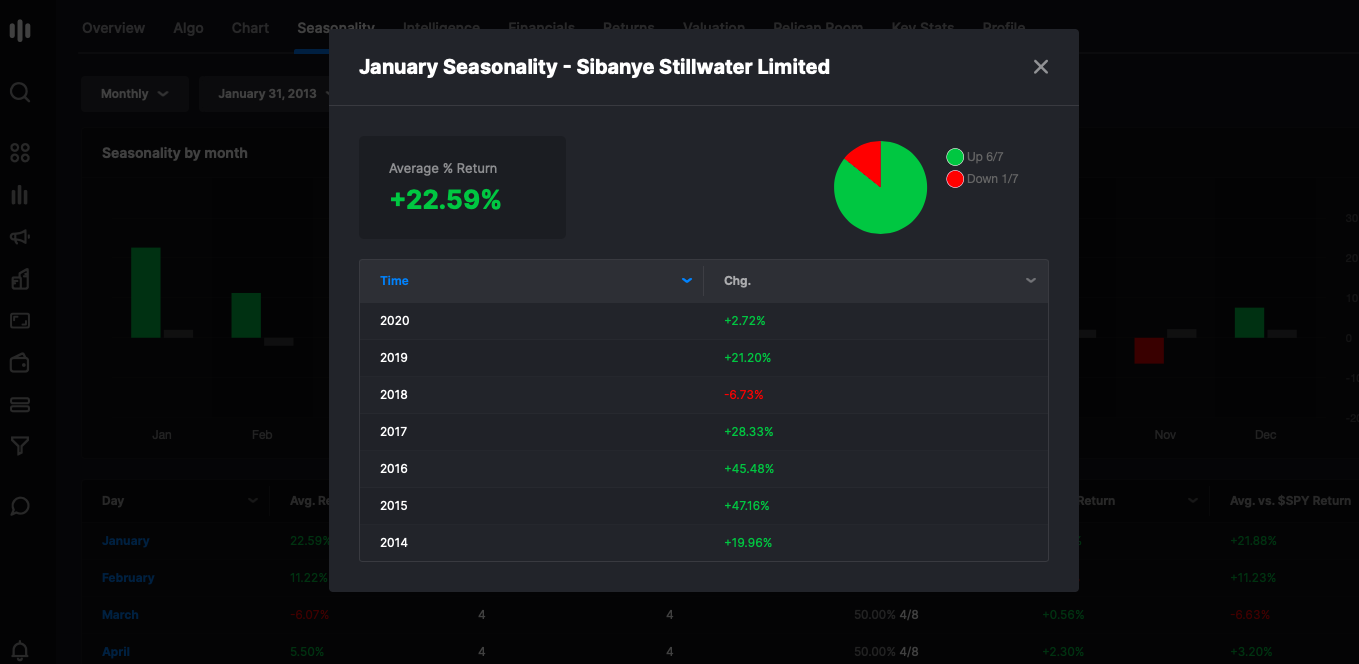 By the close of trading today, ahead of NYE, I will own several miners. Also, and this goes without saying, I will continue to buy ETH and perhaps begin to explore other inflation sensitive plays, particularly in the farming space.
If you enjoy the content at iBankCoin, please follow us on Twitter