Sotheby's owns an art index, which compiles repeat sales data for over 60,000 works of art, which is used to track the overall performance of the art world. While most normal people cannot fathom the idea of buying some paint on canvas for $200m, it's important to know there are troglodytes out there who need stores of value and vessels to launder their hard earned stolen cash.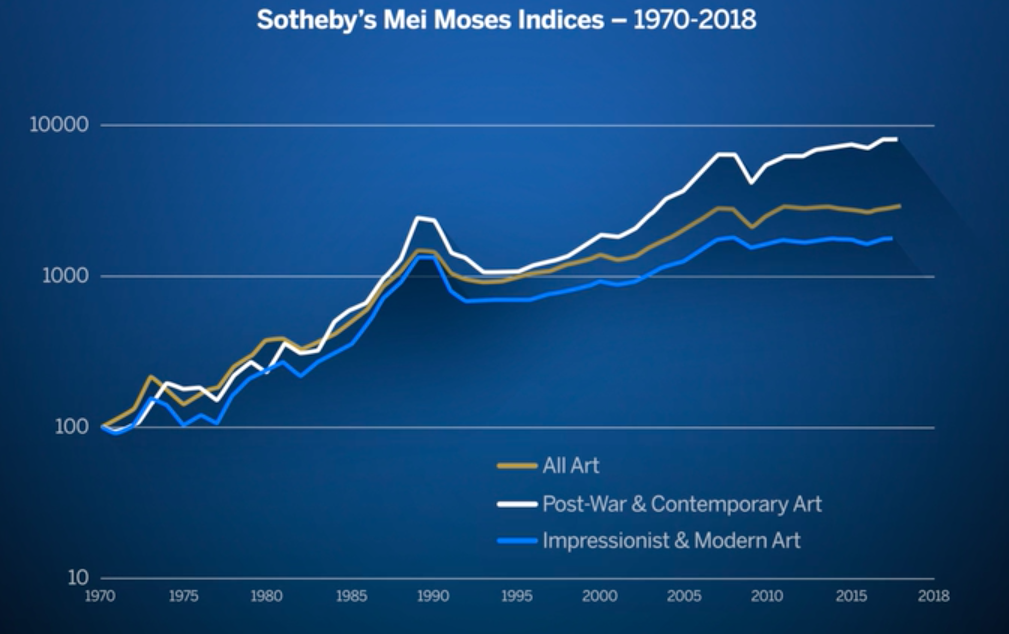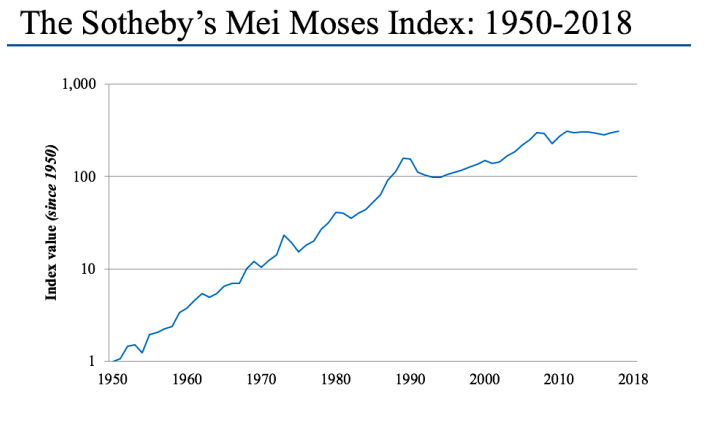 Sotheby's Mei Moses Index, fuckery largess
This brings me to my next suggestion. Keep buying BTC and ETH, do so every month, until BTC is $100,000 and ETH is $2,500. The world hasn't ever had an illicit money laundering vessel like cryptos, ever. Forget about art and wine and real estate. Why, you can digitally move $100m today via a series of crypto currencies, move it across national borders, all undetected by god fearing authorities, who are busy perusing Twitter for people to track and target.
If you're wondering why I am bullish on ETH, this is the main driver for me — illicit movement of value.
I hope you're enjoying your weekend.
If you enjoy the content at iBankCoin, please follow us on Twitter