If you're not up at least 3% of the year, you should stop trading for yourselves immediately and instead find someone more capable.
Here are the 1 week returns for stocks over 250m in cap, sorted by gains. How did I know to buy MNK? Easy. It was heavily shorted, in a sector (biotech) that was hot — and most importantly — their peer ENDP was already running. See you've got to have some knowledge about what you're buying — otherwise you're just a trading monkey tossing darts at charts.
Don't do that.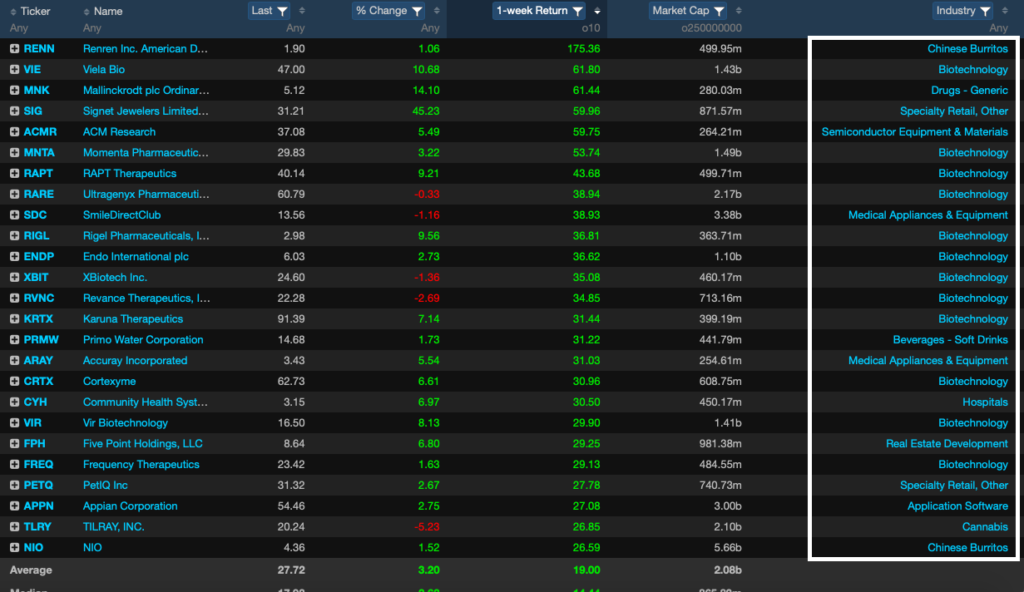 I bought 8 stocks today, all broadcasted in Exodus live and in color. Some are up and some are down. The overall body of work is impeccable, second to none. Presently, I am 95% long without a care in the world, a gentleman's existence both charmed and ornate. While you might try to duplicate the winship of Le Fly — you cannot. You may not.
Also, my Quant is up nearly 1% today. The wins keep piling up.
If you enjoy the content at iBankCoin, please follow us on Twitter