ALERT: The Fly's mentoring service, The Capstone Programme, has launched. Our greatest product to date. Indeud.
I know this shit is serious to a lot of you — so I'll reserve my bragging for Sunday night.
Here is how I am positioned. SOXS is a 15% MAX holding. TLT is 10%, LABD is 10%, and everything else 5%. I have 45% cash.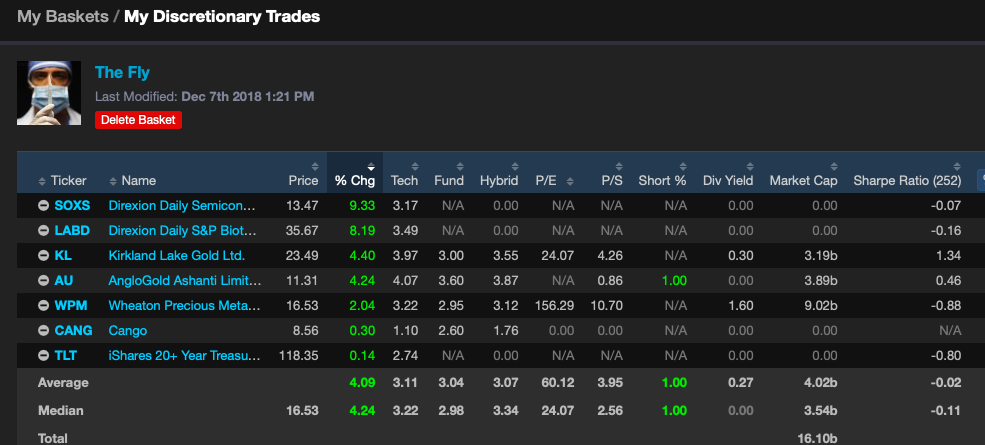 Apple is down $200 billion in market cap from the highs. Real money. But here is the actual position of the overall market, less the noise. It's a lot of chop — transfixed inside of a FAGbox designed to kill people.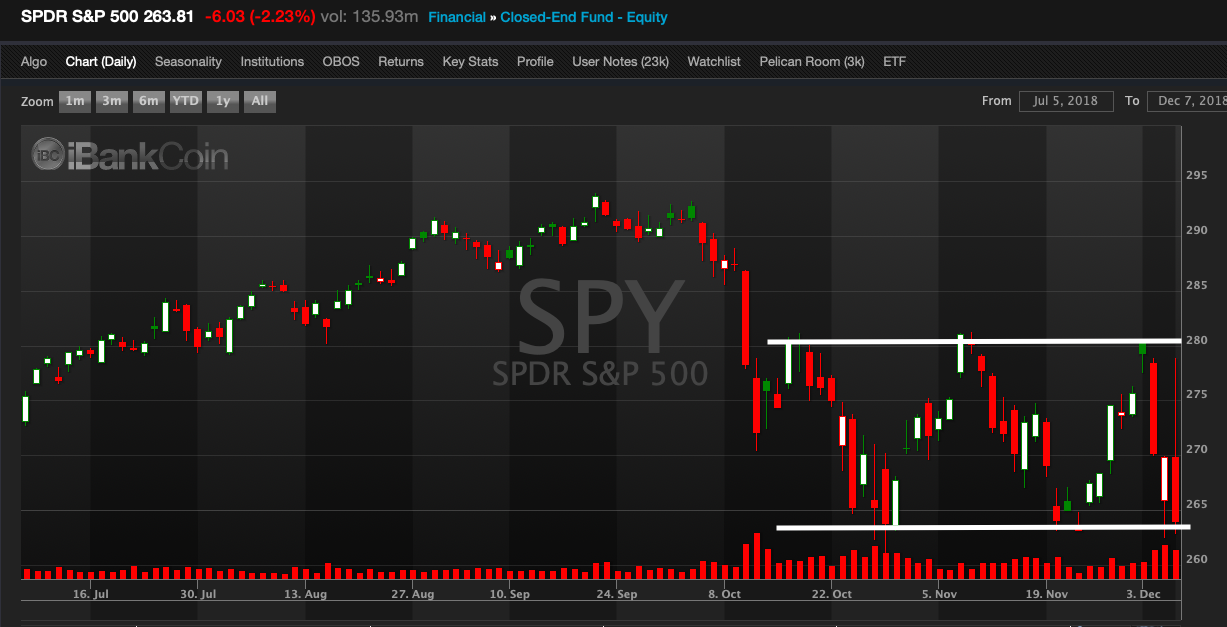 I suspect we break thru this box into the downside next week. At front and center of the catalysts is of course the China trade war, the Huawei CFO being held without bail and facing 30 years in prison on a sundry of charges, and of course a slowing economy. Last quarter, earnings grew at its fastest clip since 2010 — at +25%. Now we're heading into a period of slowing expansion and possible deceleration. While the market trades cheap, at just 15x, the leadership in tech, AAPL and NVDA, have already pointed to considerable weakness and earnings revisions to the downside.
In other words, the E in the PE is uncertain. Ergo, we're now probing, led lower by fear.
Bear in mind, at the very center of any bear market environment is credit. There is roughly $3 trillion + in BBB rated credits that could face a downgrade. This would lay waste to junkFAGS who've been relying on easy money for a decade to grow, buy back shares, and ingratiate themselves with bonuses.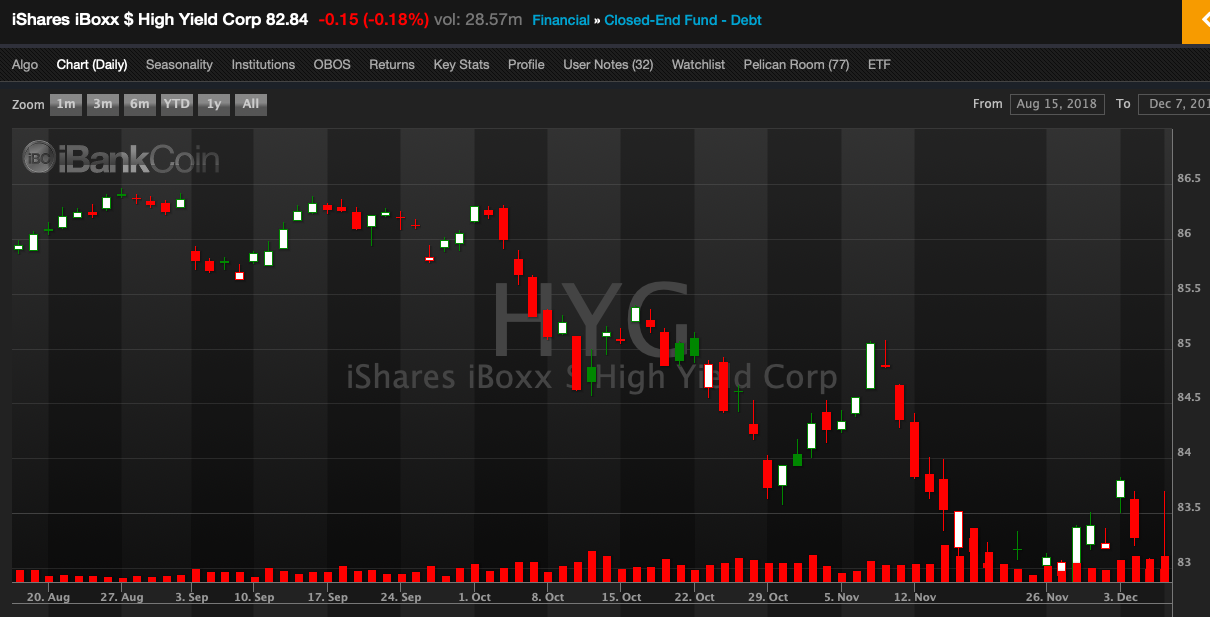 If forced to condense all of my thoughts into a singular narrative, I'd argue you need to simply obey the trend. Remove yourselves from the bias of being long for the past decade and accept the idea that maybe, just maybe, things are about to change.
Today I was looking back at my old blogs, on my very first finance blog and recall the first blog I wrote that truly admitted to the possibility that the bull market of 2007 was coming to an end. Back then I was inspired by Cramer's advice and his insight. He was tapped into the large bracket firms better than anyone in the media and truly was great in his commentary during the crisis. Even though I despised him, I respected what he had to say.
Keep an open mind. You might be proven wrong one day and perhaps saved by the ideas of someone who knows a little more than you.
If you enjoy the content at iBankCoin, please follow us on Twitter