Markets were already on the rise from the lows and then legendary investor and old AF curmudgeon Leon Cooperman went on the teevee, interviewed on CNBC, bitching about down stocks and how algorithms were to blame for everything. He asked for the SEC to do something and for people to stop freaking out about a minor 10% blip.
He pounded the table like a wild dog about stocks being cheap, at 15x, and how the economy was growing great — talking about better days when shit was hitting all time highs.
The Nasdaq was down 2.5% and now it's just down 0.5%. In the big scheme of things, in spite of all the drama, the market has, effectively, done nothing for 2018.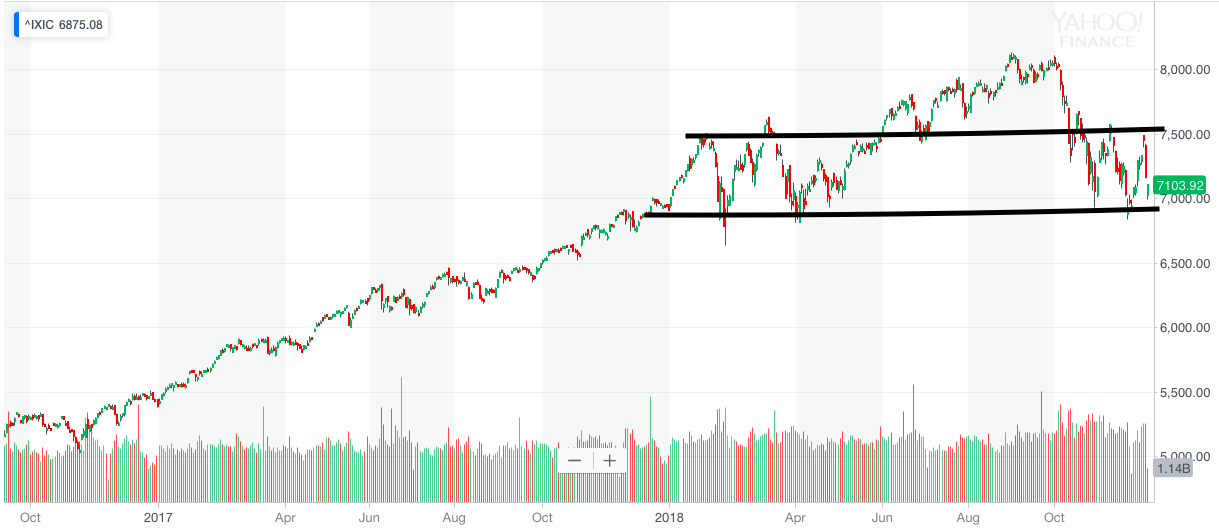 Cooperman is very upset over those damned computers. He wants the SEC to do something about it now and also like low oil, even though we're not a net exporter of crude. He didn't know about high yield and how lower oil can hurt that market; but that's all right because he's 175 years old and he traded in the fucking Tulip craze crash.
UPDATE: Leon Cooper, August 2007 — WHY I AM A BULL.
If you enjoy the content at iBankCoin, please follow us on Twitter