This is sort of an obligatory post and I do not mean to rub salt in the wounds of crypto-FAGS. Look, you had plans to upend the dollar hegemony. You got bold and then permitted the system to trade futures on your little currency. Every since then, it has been straight down the shitter.
Mistake #1 thru 1 billion, never trust the guardians of the dollar with your bullshit computer money. Exactly one year ago, the cryptos were the talk of a generation — now they're the noose from which many young and aspiring investors took their first major L. I do not find solace in that at all and wish you well throughout your investment career going forward.
Equity futures are sharply lower, after Target reported bad numbers. This is not a situation to be envious of, for equity longs. The market is so tenuous now, we're literally dependent on retail numbers to set the mood. Yikes.
Nasdaq futures are down 90.
Yesterday HUBS had the second largest single day decline in its short history, running up to Feb of 2016. We've entered a paradigm of auto-catalyst where selling begets more selling. Liquidations are happening and it's prevalent. This is the part of the narrative when valuation starts to mean something.
Where do we find a bottom?
Let's pick a sector that possesses the spirit of the market and then the stock that could be considered the benchmark. I'm going with SAAS and CRM.
Over the past 13 years, the historical median PS ratio is 7.8x. Back in 2016, CRM traded at 6x. If we were to create a price target funnel of maximum downside to a point where valuation gets attractive, given we're presently trading at extended levels, we're looking at $92 to $109 — based upon current sales. Now if that S in the P/S ratio should move lower, then we have to adjust. I'd be a serious buyer inside that funnel, betting Wall Street's diabolical algorithms are pre-programmed to start buying stocks like CRM at historically attractive valuations.
Data courtesy of Exodus.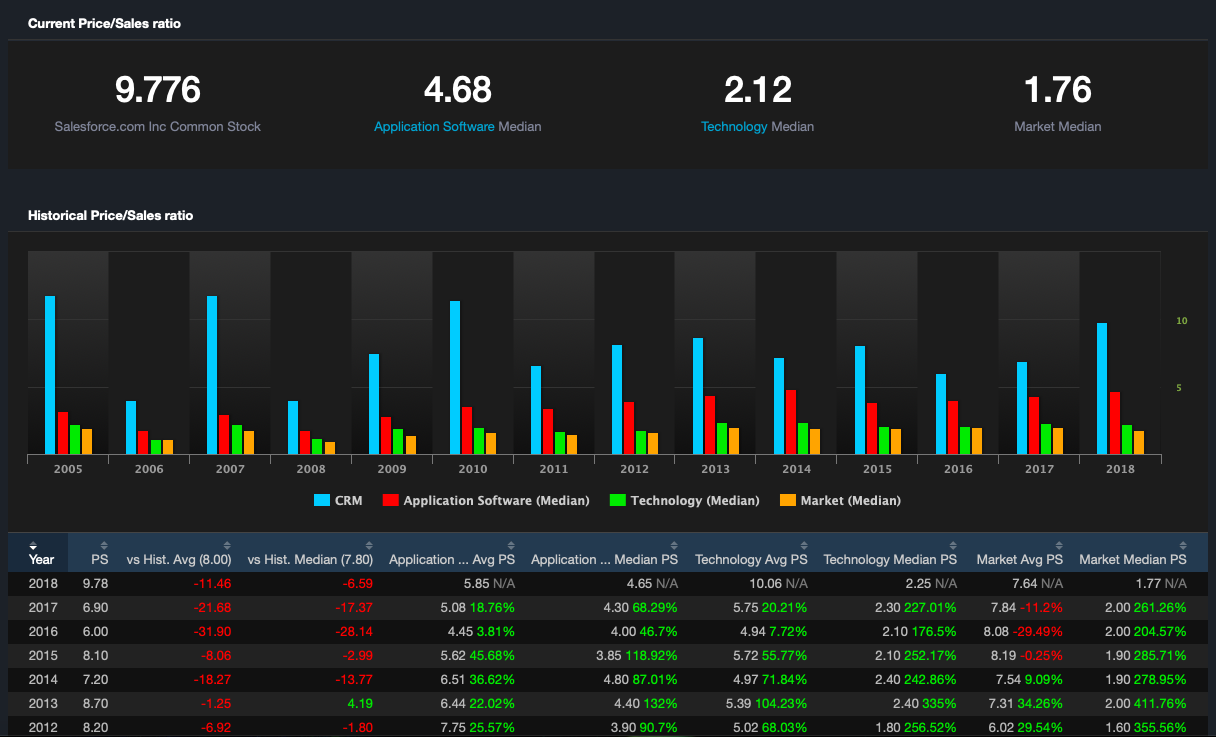 If you enjoy the content at iBankCoin, please follow us on Twitter