What a glorious day. See how much better I am than you, as far as investments are concerned? I'm probably a better writer, faster reader, cook, cocktail maker, joke teller, and have a better sense of fashion too. But that's as far as I'll go. I lost my hair a decade ago and that was really sad; but now I don't give a shit. People ask me, 'Fly, if they cured baldness, would you slap some hair on that there cue ball of yours?'
The answer is, inexorably, no. Fuck hair and fuck your shampoo. That shit has cancer in it. I wash may head with god damned soap, a big old bastard bar of soap. I'm not at the shave your head baldness yet, as I like to pretend there's still something there to maintain. But I don't use no god damned shampoo.
My TLRY is +22 points from this morning. None of you can hold a candle to me, zero.
That being said, I'm here to help, your stock monkey who toils away at the hot laptop spitting out outrageous stock picks for absolutely no reason at all.
In other news, Sessions is gone. Good news for Hillary haters. Finally, that bitch can find herself into a prison cell. Thank God. Also, maybe Trump has Mueller arrested too?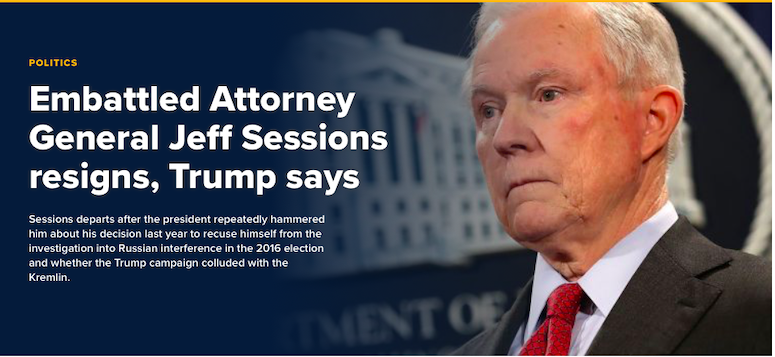 Remember who called this shit, you ingrates.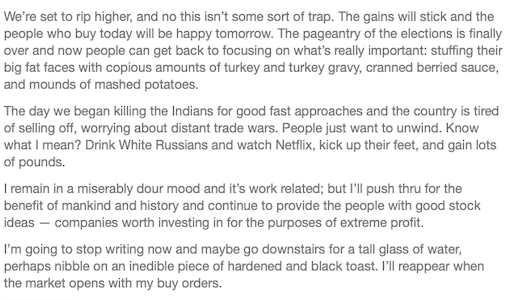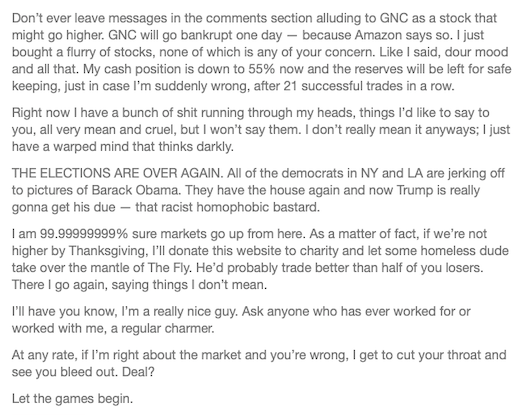 Good times!
If you enjoy the content at iBankCoin, please follow us on Twitter