The Turkey Gods are coming.
What does that mean?
It means very soon people will be fat faced, crammed to their gills with stuffing and cranned berry sauce, too circumspect to think about shorting stocks, or even selling them for that matter. The idea of Santa Claus barging into their homes with his pack of feral reindeers, shitting down the fireplace, is reason enough to rally into the year end.
It's simply un-American to not own stocks heading into this grande tradition we've established, commiserating the time we kicked natives off their land and into graveyards.
Here are the best/worst performing sectors, historically, for the month of November.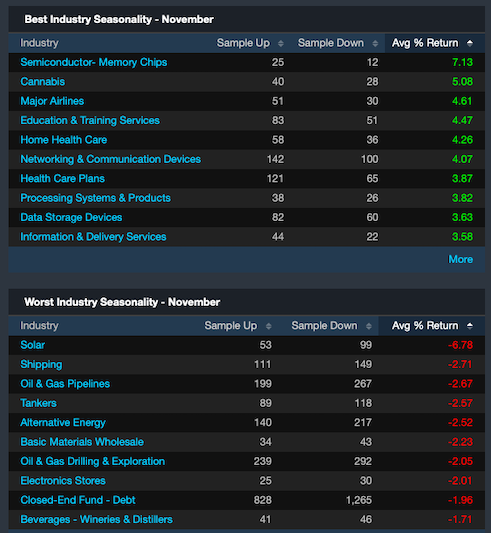 Some top performing stocks.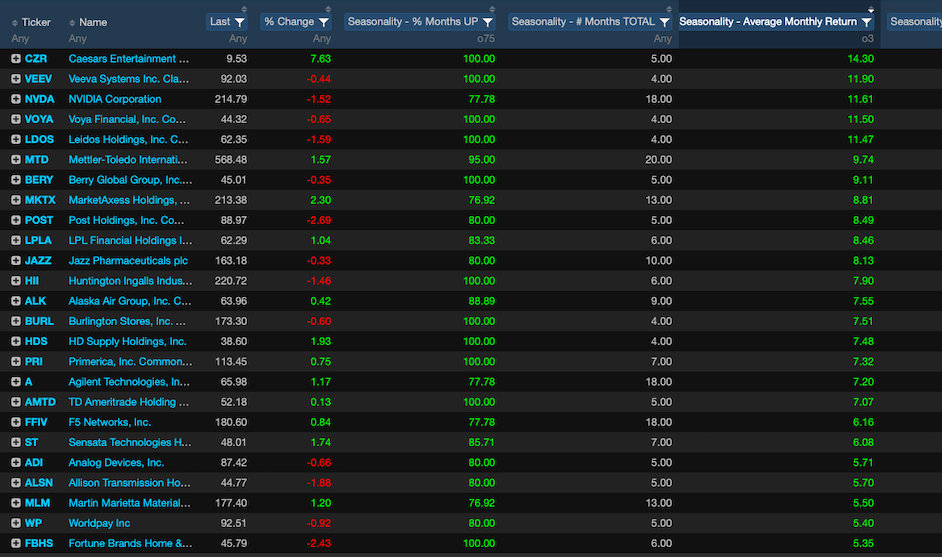 A look at the semis.

Barreling into tomorrow, I suspect we'll get some volatility, which is code talk for sharply lower prices. I'll probably buy said dip and then solidify my position for the balance of November as being hypo-bullish, hell bent on the destruction and complete annihilation of the bears.
If you enjoy the content at iBankCoin, please follow us on Twitter