I did it again. Truth is, I don't even know how I got wrapped up in these stocks. I saw NBEV and was prompted to buy it, even though I had recently sold it for a loss. I violated wash sales rules and had to get some. I even doubled up the position yesterday, something I rarely do and never with a penny stock.
But it all worked out and I hope some of you pikers made enough coin as to afford a small piece of steak tonight. This is what we trade for — to catch moves like this.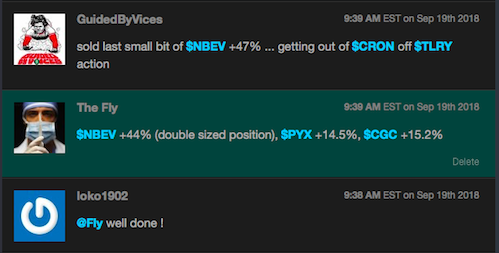 Congrats to everyone in the Pelican Cartel who played along.
NOTE: I am still holding onto IIPR.
If you enjoy the content at iBankCoin, please follow us on Twitter