This isn't an opinion based upon a gut feeling. Only rusticate rubes base their investment ideas on such folly. I will present some statistical facts now, courtesy of Exodus.
The overall tech sector isn't expensive on a price to sales scale.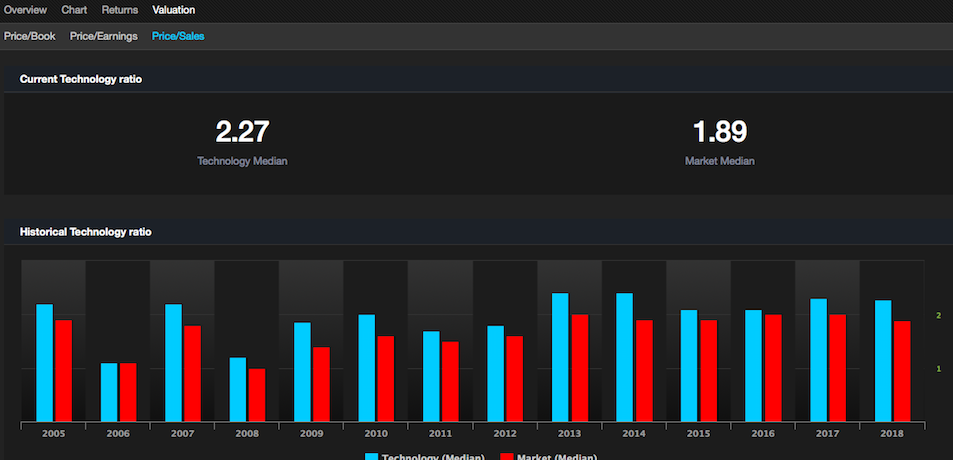 The best performing industry in tech, Application Software, isn't expensive either.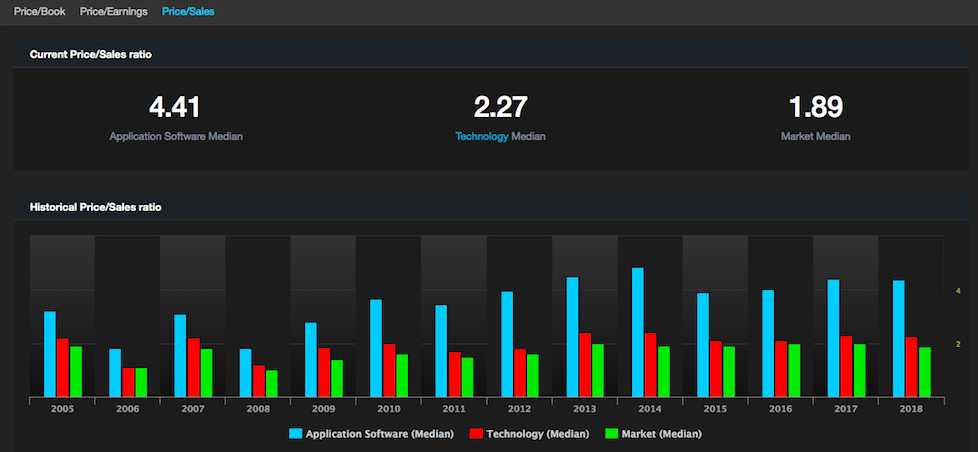 Lastly, and it's important that you understand this, the SAAS sector is growing in excess of 15% per annum. Very soon, Wall Street will begin pricing in very predictable 2019-2020 sales expectations in an industry roaring with growth.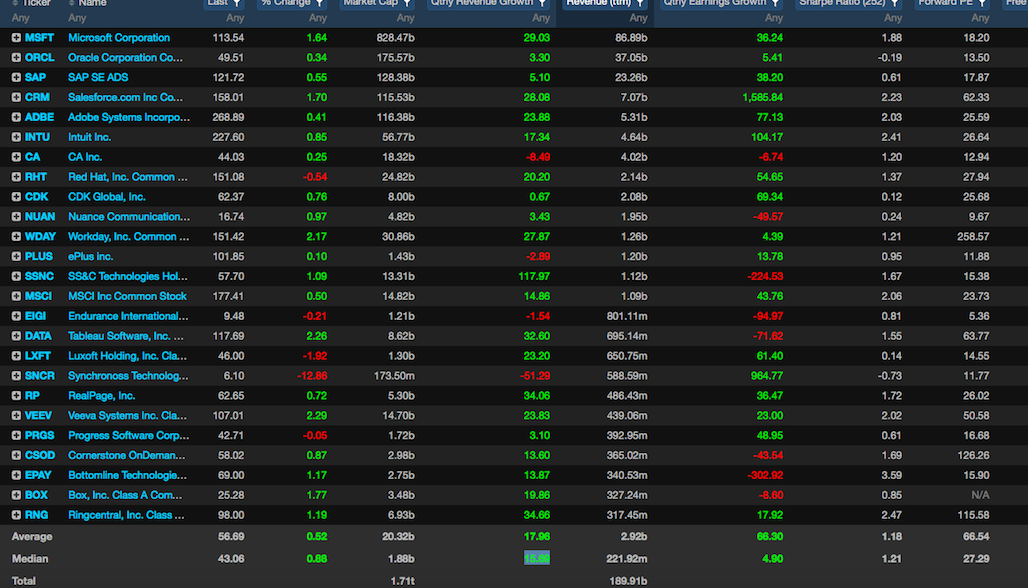 If you're not buying stocks — you are the biggest fool in the world. Might as well become a beer salesman and drink yourselves into oblivion.
If you enjoy the content at iBankCoin, please follow us on Twitter