I bought COUP based off the Exodus algos, which strongly suggest the stock isn't done going higher.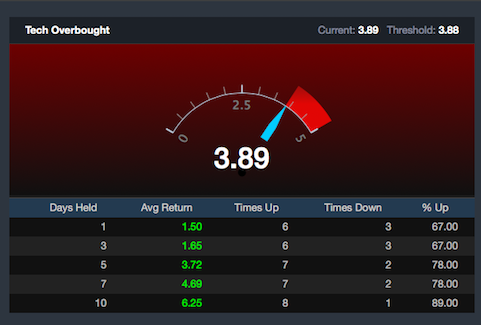 I bought GWRE for the hundy roll to $106 and even promised to cut off my own head in Exodus if it didn't happen.
And I bought NTNX and ZUO, born out of frustration after seeing numerous SASS favorites splurge to new record highs. Bear in mind, I had bet on the future of HUBS, ZEN, and TEAM with my testicles and only abandoned those securities once I lost interest.
Here's the problem with me and investing. I have to do something at all times, moving around, trying different ideas. Just today I had to refrain myself from buy AOI, based off the cannabis news that had come out. This is why, and I can unequivocally say this is true, the best thing I never did for myself was develop the Quant strategy and allocate 75% of my money into it. I do not touch it and simply let to do its thing, only revisiting the stratagem once per month.
Today the Exodus Quant is higher by 90bps. Year to date, gains are in excess of 15%, growing cheerily and gingerly without pause or emotional disruption — the way God intended.
If you enjoy the content at iBankCoin, please follow us on Twitter