This has become a big deal, seemingly overnight. Let's not over analyze it or delve into hyperbole and simply observe facts. The Turkish Lira is cratering and crashing in Wagnerian Opera fashion, off by 13% for the day on news that Erdogan is telling citizens to sell dollars and take the gold from under their mattresses and buy Lira. The fuck.
"Change the euros, the dollars and the gold that you are keeping beneath your pillows into lira at our banks. This is a domestic and national struggle," Erdogan said, according to an Associated Press translation.
Erdogan calls on citizens to sell dollars, take gold from under mattresses, and buy rapidly depreciating Lira. Give this man an Asshat Award. pic.twitter.com/M4RUNItkIj

— The_Real_Fly (@The_Real_Fly) August 10, 2018
The result is the Turkish stock market crashing by 4.5% and sharply lower European markets — with Italy leading the fray down by 2.3%. It's worth noting, Russian markets are down 2.6%

Over in the bond market, we are seeing an interesting development where Italian and Spanish bond yields are diverging from German and Swiss. This typically occurs during periods of financial distress, as investors parse thru the crap of Europe and gravitate towards the financially sounds. Although the Lira is crashing, it's worth noting there isn't a crash occurring in Turkish bonds today.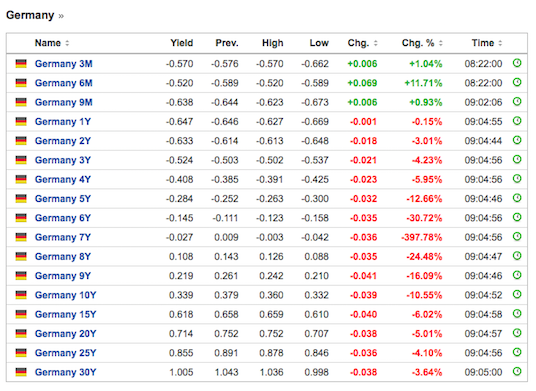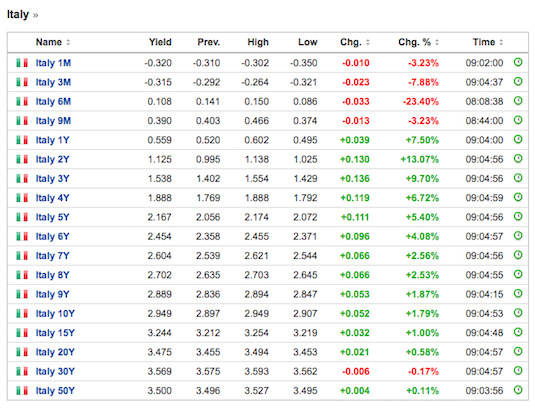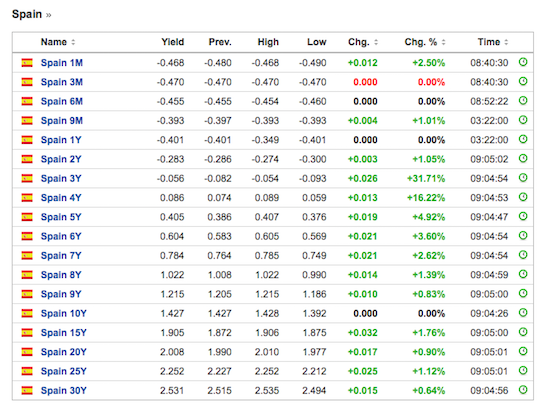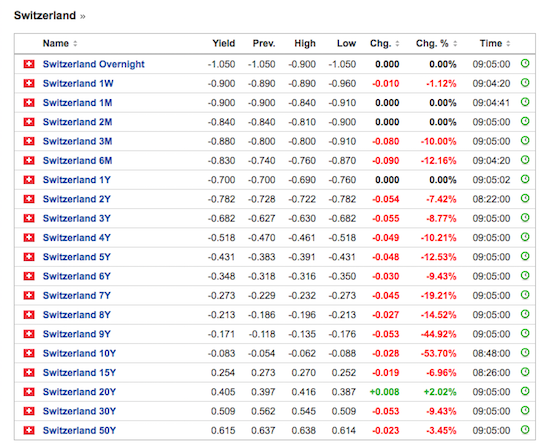 Dow futures are -150, Nasdaq -55. Bitcoin is higher by 3%. I'm expecting safe haven to occur in TLT, which is traditionally a splendid place to park dollars during August.
And here's a digital dump of some analysts discussing this new and exciting crisis.
Soc Gen: Turkey Must Hike by 625bps, 7 USDTRY Level Key Level for Turkish Banks pic.twitter.com/eXs3gv8NbU

— The_Real_Fly (@The_Real_Fly) August 10, 2018
Saxo Bank: "We're seeing the final realization that this is for real" #USDTRY pic.twitter.com/J5EK8cPvLp

— The_Real_Fly (@The_Real_Fly) August 10, 2018
Wells Fargo: Volatility to Increase. Turkish Lira Drop has contagion risk pic.twitter.com/LucnORMidd

— The_Real_Fly (@The_Real_Fly) August 10, 2018
And here is our President, incredulously dropping salt on the wounds of Turkey, tweeting that he's increasing tariffs on them and highlighting the run on the Lira — which is hurting millions of Turkish citizens. NOT NICE! Sad.
I have just authorized a doubling of Tariffs on Steel and Aluminum with respect to Turkey as their currency, the Turkish Lira, slides rapidly downward against our very strong Dollar! Aluminum will now be 20% and Steel 50%. Our relations with Turkey are not good at this time!

— Donald J. Trump (@realDonaldTrump) August 10, 2018
My best guess — keep your eyes on the USD-TRY cross for $7. If it breaks $7 in a fast way, you could start to see capital markets respond very negatively very quickly, as Turkish banks scramble to raise capital requirements.
If you enjoy the content at iBankCoin, please follow us on Twitter