Life is too fleeting to worry about stock prices. I was supposed to chill out for the balance of the summer — head on over to the beach and doze off in front of a good book. But here I am now, long a shit load of SAAS plays, barreling into earnings, completely hooked and invested into this renewed bullish spirit that appears to be everlasting.
Now the smart thing to do is to unwind after great gain, especially with the Trump-China trade war ongoing. But I never listen to reason and have always been obdurate. I suspect I'll endure several mammoth drawdowns before the end of 2018, sandwiched in between the biggest fucking gains you've seen in your lives.
Here are my active positions — all in the same sector — pretty much. Should we see a decline in cloud stocks, I'll be heading out the window for an expeditious meeting with Mr. Concrete.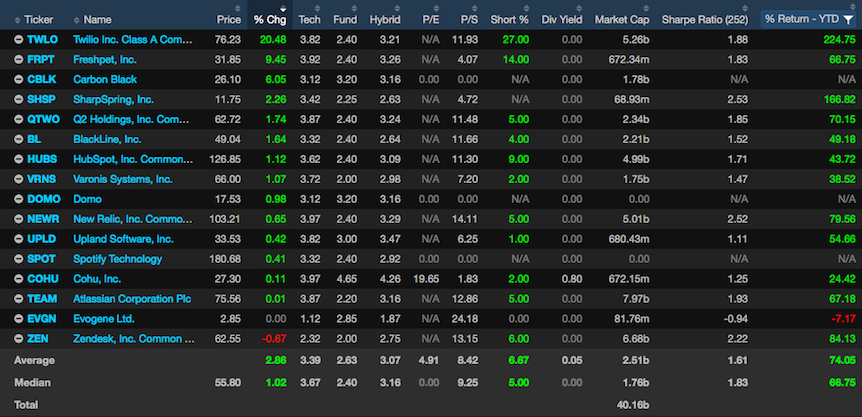 Odds and ends: Tech is now 26.5% of the overall market weighting — new record.

And services are the most hated stocks in America.

Remember when we were a services economy, about 10 years ago? Yeah, now we're high techFAGS, marauding the globe in search of cheap labor.
If you're interested in playing around with the Exodus algorithms and too lazy to sign up for a free trial, I opened them up to the public for free at FreeStockAlgos.com.
If you enjoy the content at iBankCoin, please follow us on Twitter