It's time to show those oil men who's boss. This isn't the Victorian era and America is better than disgusting fossil fuels. "The Fly" is exerting leadership here by way of a "sun-run" — long solar panels into what can only be described as a 'very hot summer.'
The chart is beautiful. Look at it. Nothing can stop it.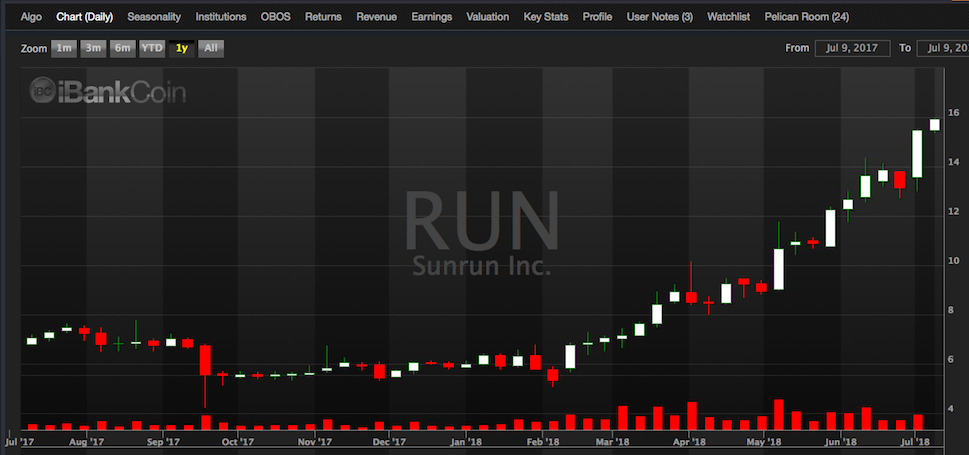 Added bonus in being long a stock with a ticker dubbed "RUN" is virtually endless. We will have great times in this stock — as oil presses higher and the environmentally friendly Trump admin pursues a green and clean energy agenda.
NOTE: I also sold $ZS today for a 6% win.
Today's moves included: sold BUD, PS, ZS, IIIV
Bought RIG, TUSK, RUN
If you enjoy the content at iBankCoin, please follow us on Twitter