These emails keep getting dumber, more inane, and also somewhat romantic. I'd like to show you today's batch of stupidity, fresh from Vlad Putin's Siberian server farm, by way of Wikileaks.
On July the 20th, 2015, the hard hitting journalist, John Harwood, emailed the head of Clinton's campaign a question of extreme importance.
When running and 'it's super hot', what should I do?
Podesta replied: 'hydrate' you fucking idiot.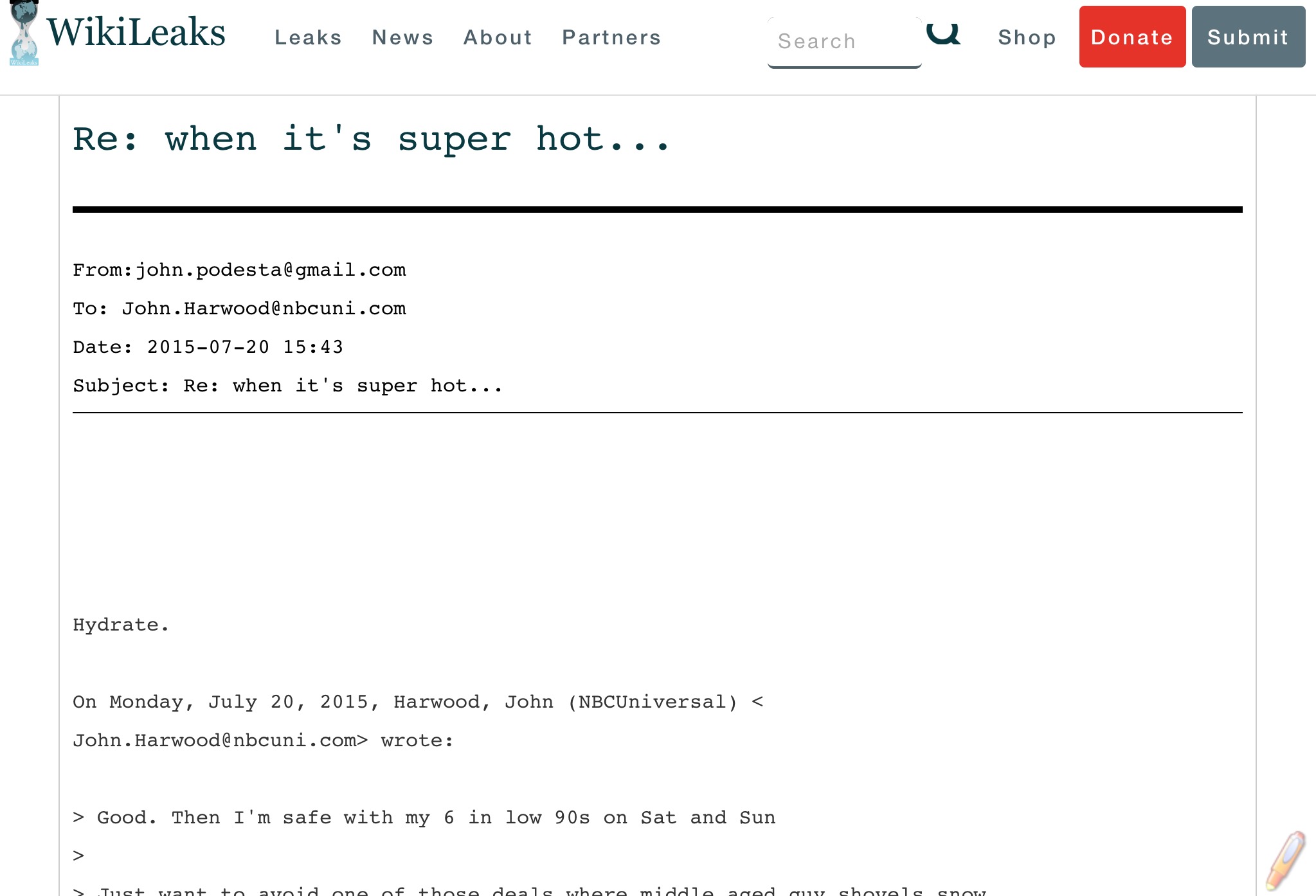 Harwood asked Podesta if he thought Biden would enter the race. This is a question Harwood would ask  regularly, used as a tool to pest Podesta with.
Podesta replied 'not really', then proceeded to go on a tangent about The NY Times' only conservative writer (one is too many!) Maureen Dowd, calling her column 'graceless,' 'tasteless', and 'painful.'
Ordinary butt hurt stuff.
Podesta insisted that Hillary would not 'explode.'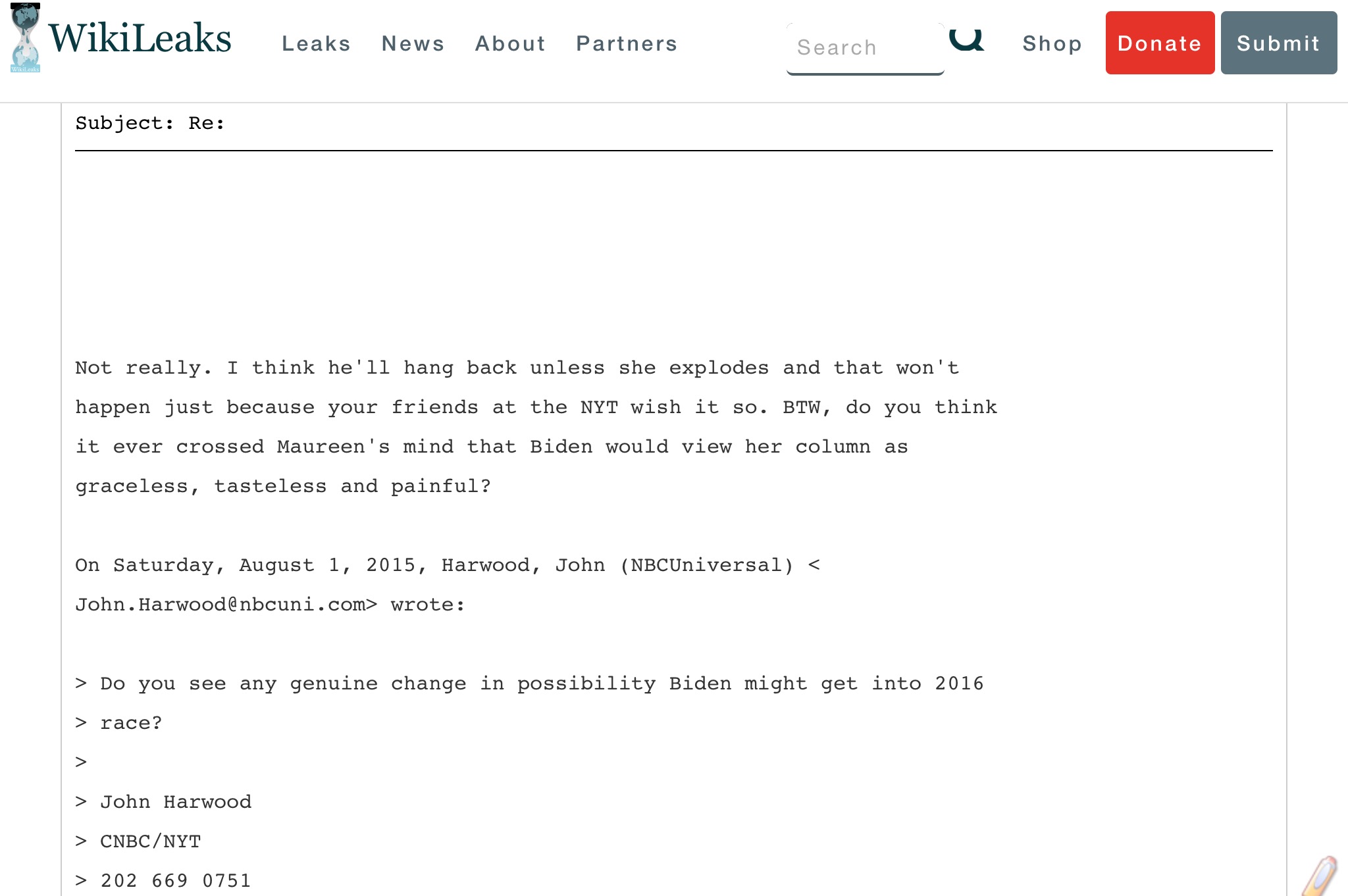 Just when the media started to call into question Hillary's conduct in Benghazi and discuss the fuckery of her emails, only then did libtard John Harwood 'appreciate' media 'shit storms.'
Podesta replied 'about time' you little fucker.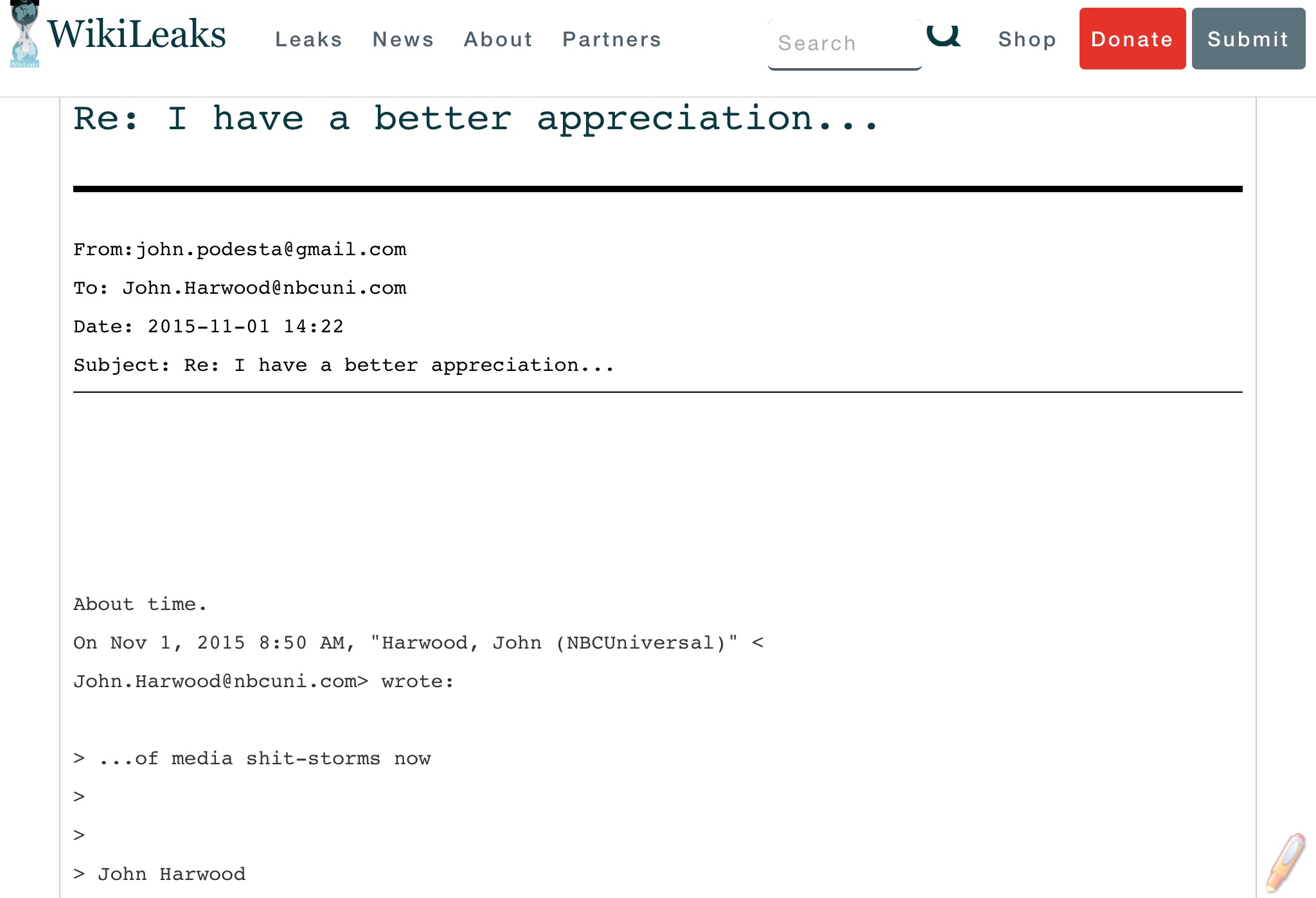 On September the 28th, 2015, John Harwood asked Podesta out to a dinner date. I'm guessing it was someplace romantic, maybe with candles and lots of pictures of John Kennedy and Jimmy Carter.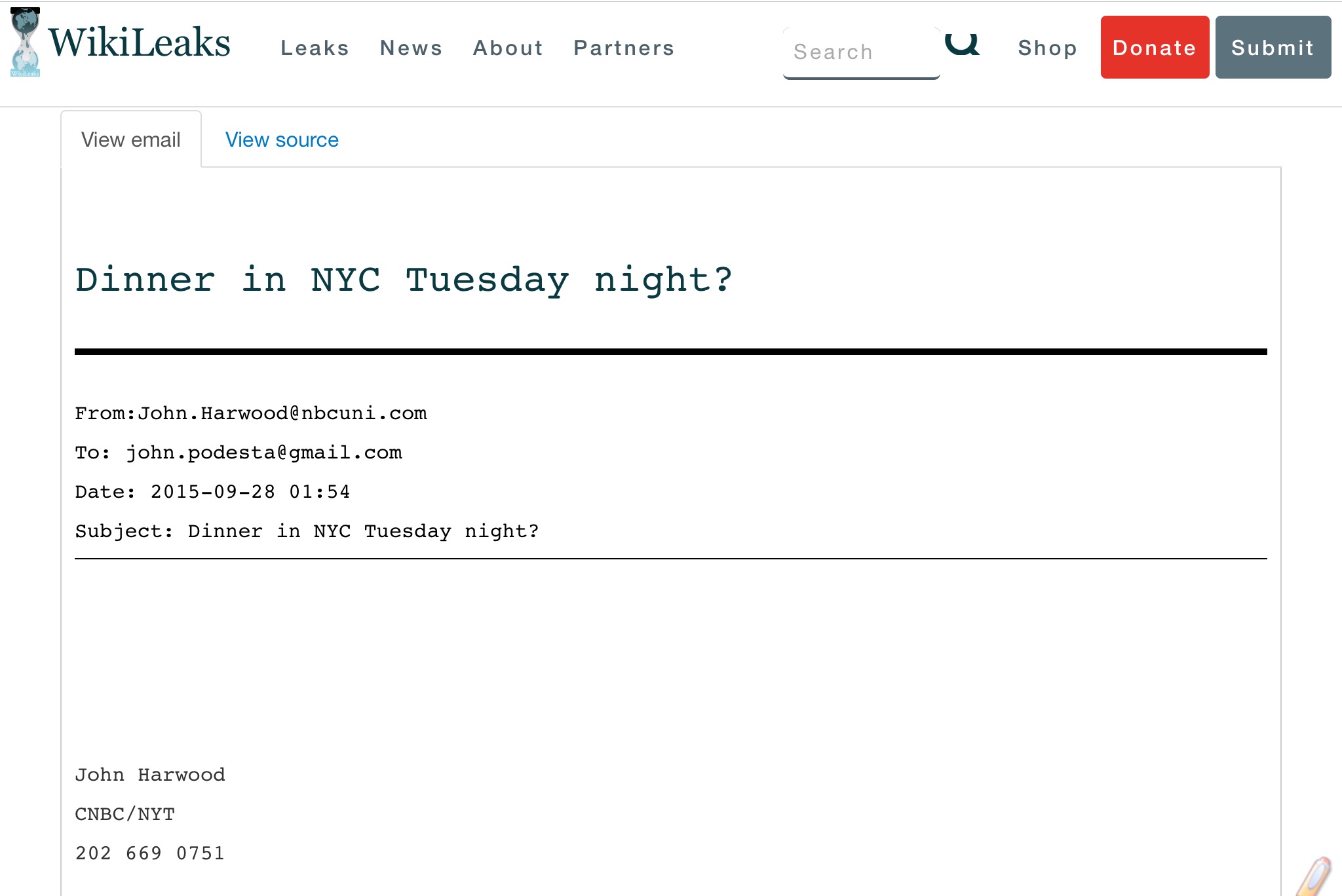 Harwood: hi, take a look at my Sanders interview.
This man is a microbe.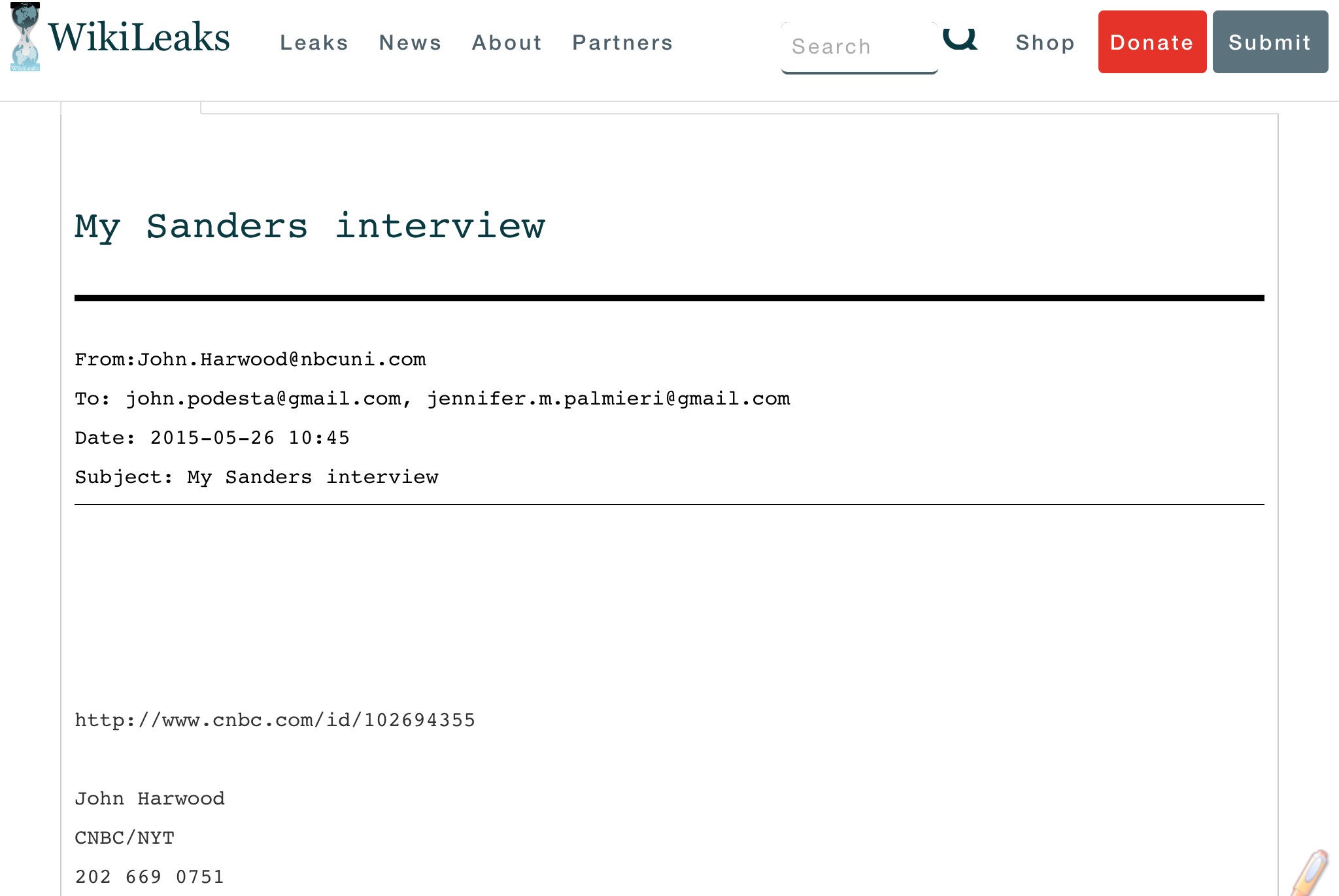 And there you have it. As you can see, CNBC's Harwood is totally objective and also a hard hitting journalist who just wanted to have dinner and partake in moronic banter with the head of Clinton's staff.
If you enjoy the content at iBankCoin, please follow us on Twitter