Big day for markets, with stocks closing at session highs. Bears were dispatched and hideously disfigured after this morning's head fake.
Markets feigned weakness, then exploded to the upside and never looked back.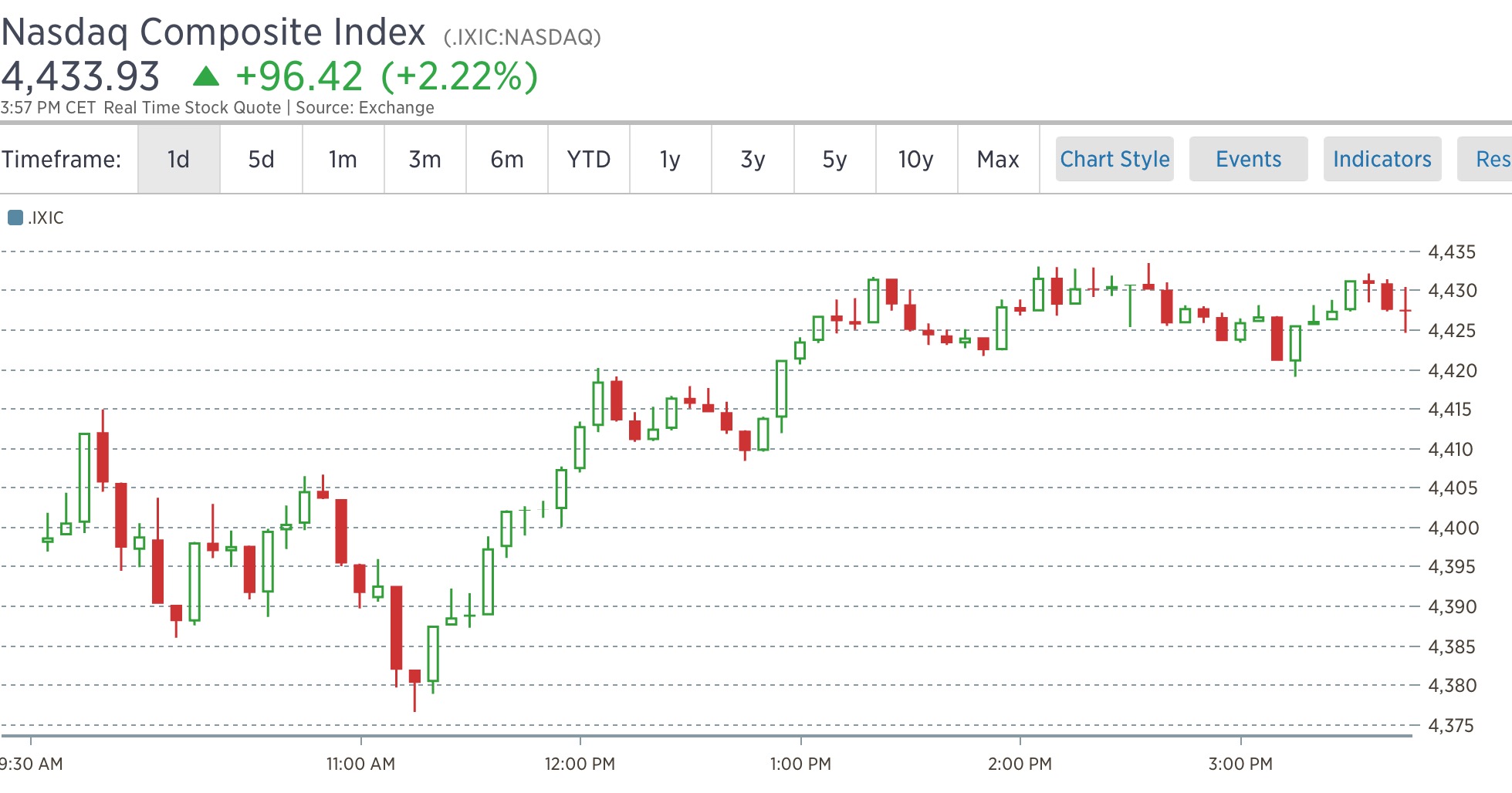 All of the risk assets were higher and bonds were lower: a good day.
I stepped into today fully invested, 75% SPY, 25% TLT. Although my combination didn't yield FCX type returns, I now find myself without loss for the year, flat at a time and place when destruction is festooned all around me.
Going forward, I expect greater rallies. For now, barring a resumption of negative newsflow, markets should proceed higher through April.
You doubt this prediction, because you're part of the mortar that has built a wall of worry. Bull runs are fueled by such things.
Don't be stuck in it. Climb it.
If you enjoy the content at iBankCoin, please follow us on Twitter