We launched Exodus in April of 2015, after 5 years of hard and deliberate work. Our previous iteration of the software, The PPT, was fantastic, but lacked many of the modern accoutrements that traders need to survive the pangs of the market today. I attribute all of my 2015 success to Exodus and hope that members of this distinguished league of gentlemen and ladies enjoyed it too.
Since 2009, our oversold signal stands at the apex of market timing algorithms, 77%.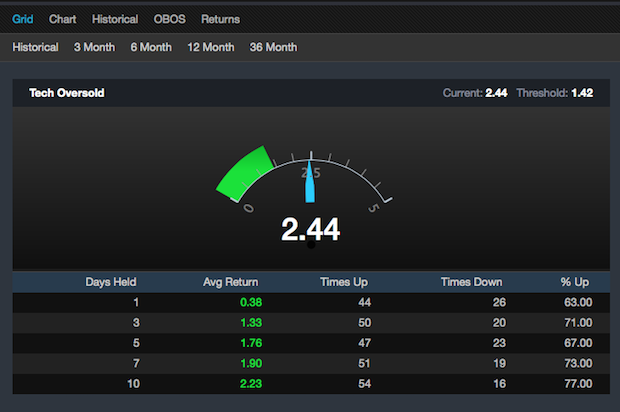 As you see the market ripping today, members know that 7 and 8 trading days ago, the system registered two oversold signals and has been flagging OS for TQQQ the past few days.
Things to look forward to in 2016.
-Jeff Macke joins us in the user notes section and blog to provide exclusive content to members.
-Putting my risk analyzer algorithm into code and launching it with an Exodus portfolio mechanism.
-Multiple tech upgrades that every member will appreciate, plus a more hands on approach to guiding members on how to best use algorithms when trading.
If you enjoy the content at iBankCoin, please follow us on Twitter