This is it. The beginning of the holiday season for stocks and risk is on, with small caps leading the charge. I took this opportunity to sell some of my TWTR position, mainly because it's a giant piece of fucking horseshit. And, I added to the following: XON, CNC, JAZZ and FCX.
Tuesday of last week, TNA was flagged oversold inside Exodus. The results are in; and as always, they're impressive.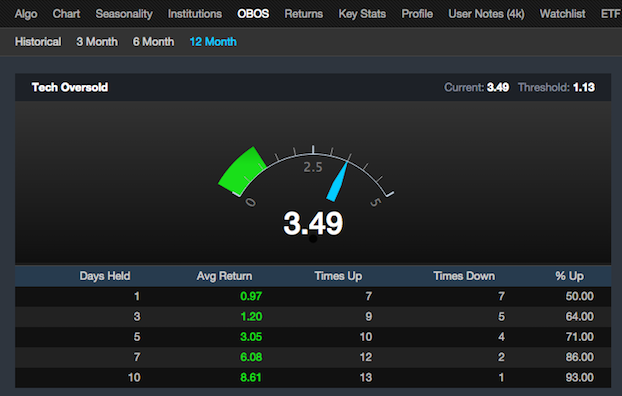 After a holding period of 3 days, the stats get real colorful, pointing to total and complete annihilation of the bears by the 10th day.
I'm up 2.3% for the day, with gains led by CNC, JAZZ and SHAK. At first I was hesitant, looking at the market hem and haw between gains and losses. But now I am convinced: bears are getting tossed the fuck out from the ring and into the pits of hell, where horned goats and transvestites will stab them with their penis' and take away all of their money.
If you enjoy the content at iBankCoin, please follow us on Twitter