$GLUU looks like it is repeating price action movement of early April.  A dip below base line of $2.75 and a bounce back to the upside. Meanwhile, the 79 moving average line is trending up slowly.
Take a look at the chart below: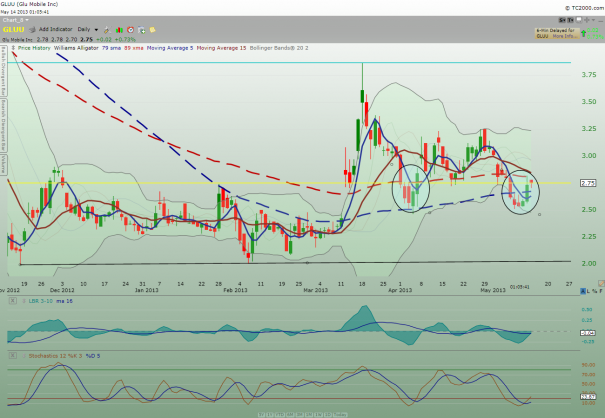 Both momentum indicators are also pointing up.
I bought a starter position and added more afterward.
I like to see price heads back up to the last pivot high of $3.25.   Not expecting a big move, hence breakfast only.
My 2 cents.
Comments »