Market had a yoyo day today.  Up and down up and down…
I had been watching $NUGT last week and decided to jump in when price action opened positive.  Once it took out the 20 minutes opening range, I added more.
Take a look at the daily chart below:
What I like about the chart so far is that the 5 SMA line is at the intersection point of crossing over the 15 SMA.  Take a look at the Stochastic indicator as well.  It is turning up.  As you can see, there is a resistance line from the low of late June.  That is why it is important the price takes out the high of today tomorrow.
Although I added some more $TINY today, I was disappointed with the lower price closing.  Nevertheless, price closed around the support of the up-turn 5 and 15 SMA.  These lines act as support and I like to see them hold the line.
I was also watching $NCTY last week but got too busy to act on it.  This morning when I saw price took out the 20 min. opening range, I decided to jump right onto it.  Although price was running at the times, I knew I had to buy market (aka chasing) to capture any shares available.  I didn't care, I wanted those shares and I kept on buying market until I got the shares I wanted.   The reason I kept buying at market was because this was a very low float stock and I knew that if I didn't chase it now, somebody else would.  I just had a sense that this would run hard.  Fortunately, I was right about the running hard; thus even though I bought at the low $3.xx, I was still in the money at the close.  Let's see if this one will hold.  Fundamentally speaking, seems like the new games they are launching may be popular in China.  If this is the case, current price is still cheap.
I bought $TTWO again for taking out the opening range; and yet I was stopped out when it took out the lower opening range later in the day for small losses.
$KGJI continued to correct and I felt uneasy when it went to the low $1.9x; I decided to unload some shares to protect profit; and when price stabilized around $1.93, I bought back the shares I sold and is now back to full size position.
$AMRN started off trading around the low $2.0x.  However, later it started to bounce hard.  Once price reached the early morning high of $2.09 again, I decided to add to my already large position I bought a bit under $2.00 to catch the bounce rally.  Remember, it is my opinion that $2 for $AMRN is undervalued and oversold.  Thus, I'm taking this trade as a brand new momentum trade and not as a "make my loss back" trade.  It was a good thing I bailed before the AdComm meeting because I was able to see the value of $AMRN without carrying the bag of heavy losses along with it.  Thus, I was able to look at $AMRN as a bottom-picking trade and trade it for the bounce.
$LRAD and $KNDI  were behaving very good today!
Thanks to the rallies of $AMRN, $LRAD, $KNDI, $NCTY, and $NUGT, my portfolio today went up 3+% today.
Current holdings:
LRAD, KNDI, CERS, AMRN, GALE, KGJI, TINY, NUGT, CCJ, APRI, NCTY, CLIR and 11% cash.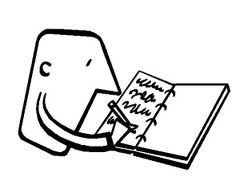 If you enjoy the content at iBankCoin, please follow us on Twitter