Well, $TSLA finally takes out the low of Wednesday and drops below $99.00.  Does this correction has more room to go?
Stay tune for next week.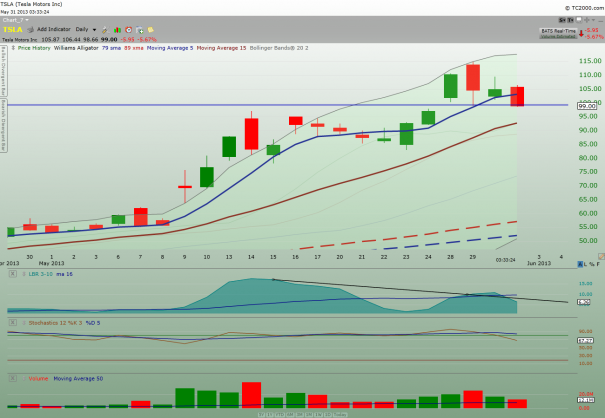 Yes, I still have my put option on, so I'm doing fine.  My target is low $80.00.
For those die-hard believer, please save your breath trying to convert me.  Believe me, I do believe electric car has a future; a distance future is how I see it.  But for now, what goes up can come down as well.
My 2 cents.
If you enjoy the content at iBankCoin, please follow us on Twitter