Radio Shack is on a tear, what is going on???  Can't believe it reached my target so fast.
I sold out another 40% of my options today. If it consolidates then I'll buy more options. Otherwise I'll just wait and see.
Anybody know what's going on with them? Buy out? Investment?  It really doesn't matter because it was all in the charts anyway.  But it's human nature to be curious as to the "why".
Chart: Left side is the weekly and the right side is the daily.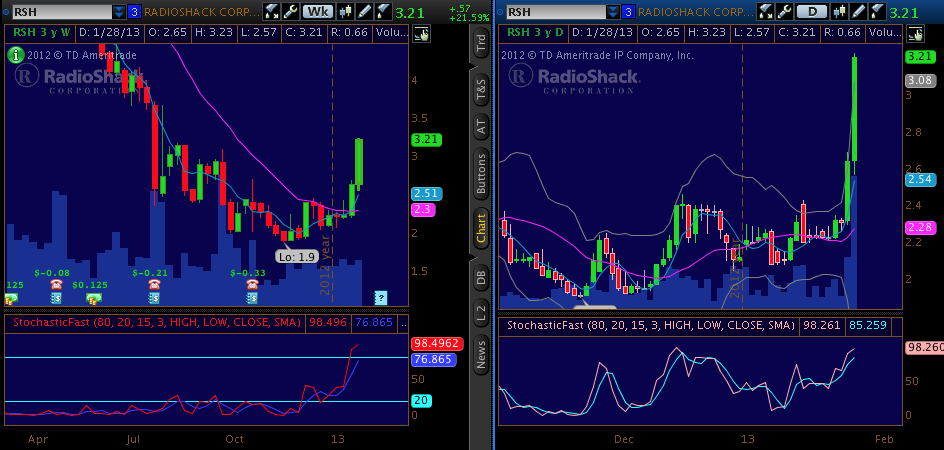 I can't remember the last time I was in a Radio Shack, I don't even know how they've survived this long.
BIDU:
I took a day trade in this stock today. Went long when it broke Friday's high and then sold it off into the 2nd spike in the afternoon. I'll just continue to day trade it if it continues it's little run.