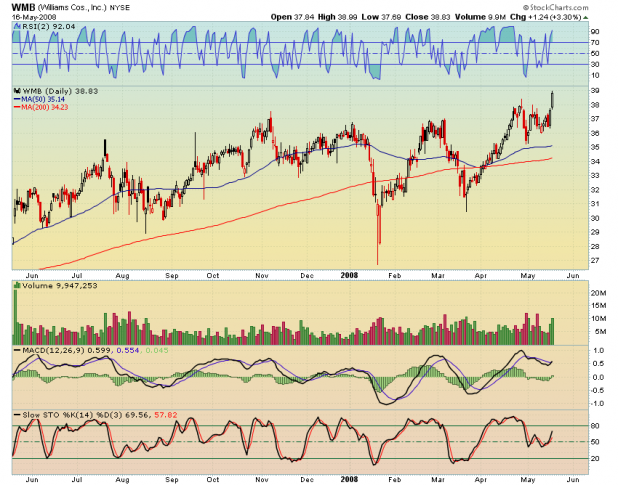 [[WMB]] The Williams Companies, Inc., through its subsidiaries, engages in the production, gathering, processing, and transportation of natural gas in the United States.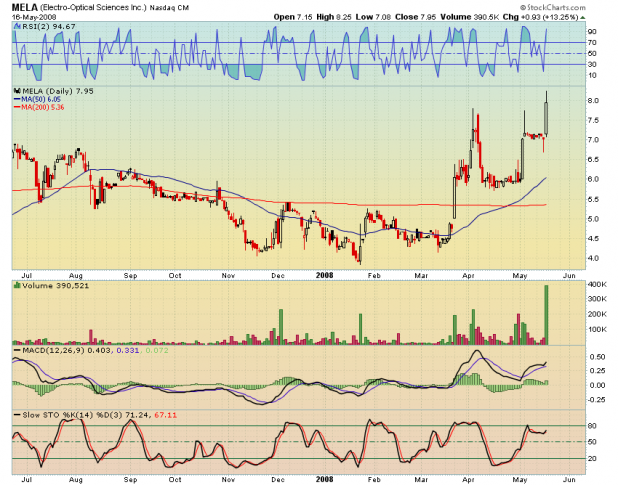 [[MELA]] Electro-Optical Sciences, Inc., a medical device company, engages in the design and development of a non invasive, hand-held imaging, and point-of-care instrument to assist in the early detection of melanoma in the United States and internationally.
If any of you fundamental analysts do not mind taking a look at the numbers for this company, I'd appreciate the low down. This one is interesting to me because of the chart and the product.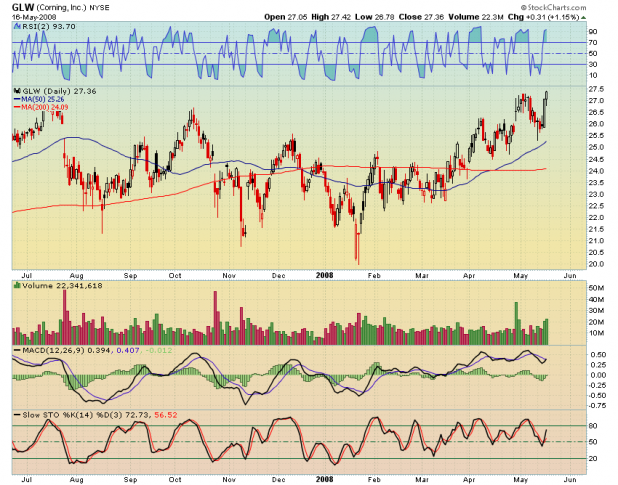 [[GLW]] Corning Incorporated provides specialty glass and ceramics products in the United States. It operates in four segments: Display Technologies, Telecommunications, Environmental Technologies, and Life Sciences.
Comments »