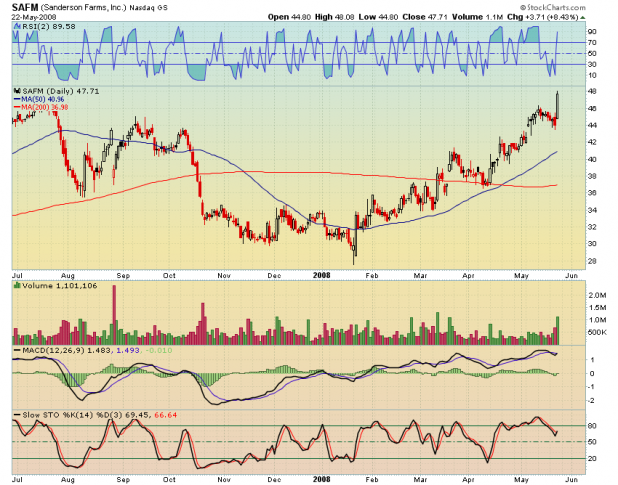 SAFM: Sanderson Farms, Inc., an integrated poultry processing company, engages in the production, processing, marketing, and distribution of fresh and frozen chicken products in the United States.
FLIR: FLIR Systems, Inc. designs, manufactures, and markets thermal imaging and infrared camera systems in the United States and internationally.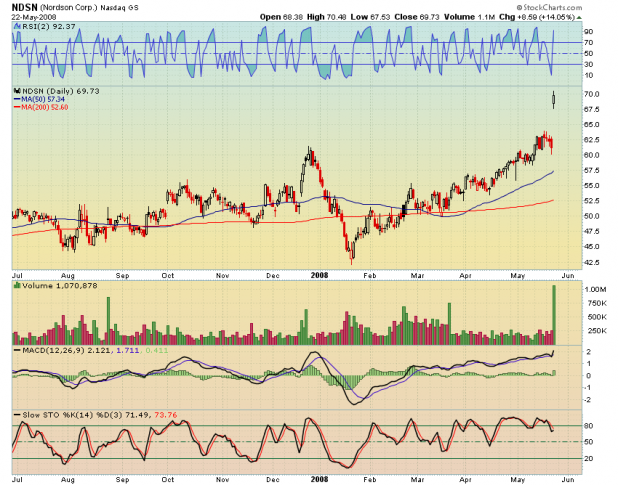 NDSN: Nordson Corporation manufactures equipment used for precision dispensing, testing and inspection, and surface preparation and curing.
I believe that all of these released earnings that beat and surprised. They might all be candidates for PEAD, or Post-Earnings Announcement Drift.
Comments »