During times when volume is slack and there is not much going on, I like to scan for stocks that have recently broken out or broken down, and have re-tested their breakout/breakdown pivot points. These types of setups allow entries into stocks that have already begun making a strong move, but are taking a breather. It is not an anticipatory setup. The breakout or breakdown has already occurred, and the nimble trader is afforded a lower-risk entry just before the stock begins to move again.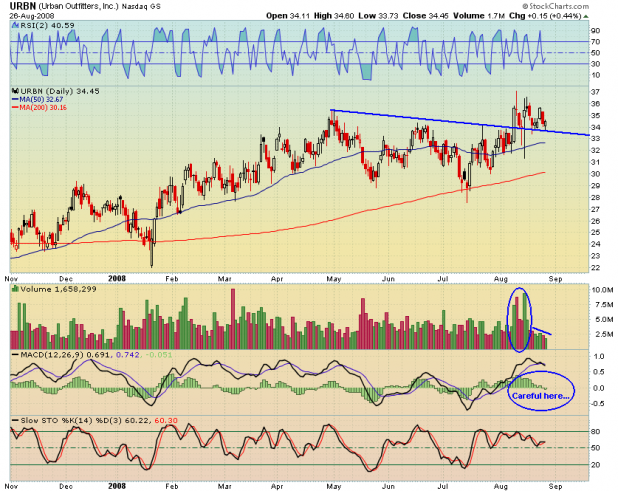 Urban Outfitters, Inc. [[URBN]] is a good example of the breakout and re-test. The volume on the breakout was good, while volume on the re-test has been slack. That is exactly what one wants. Watch the MACD here. It should stall out and begin moving back over the signal line if this trade is going to work.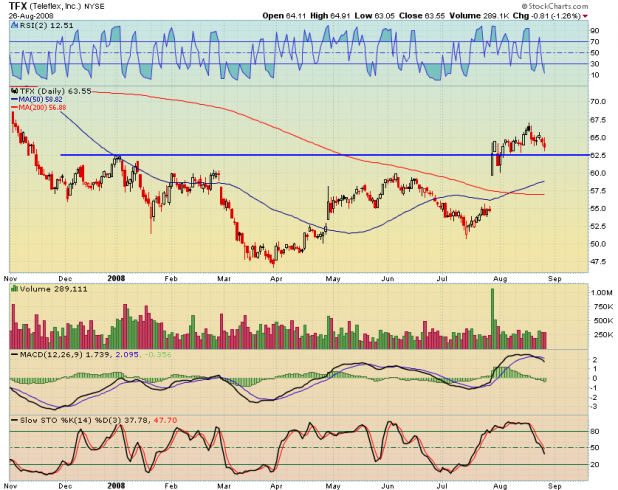 Teleflex Incorporated [[TFX]] offers two levels of support: One at 62.50 and one at 60.00. Also note the Golden Cross of the 50 day moving average over the 200 day moving average from beneath. Volume on the breakout was good.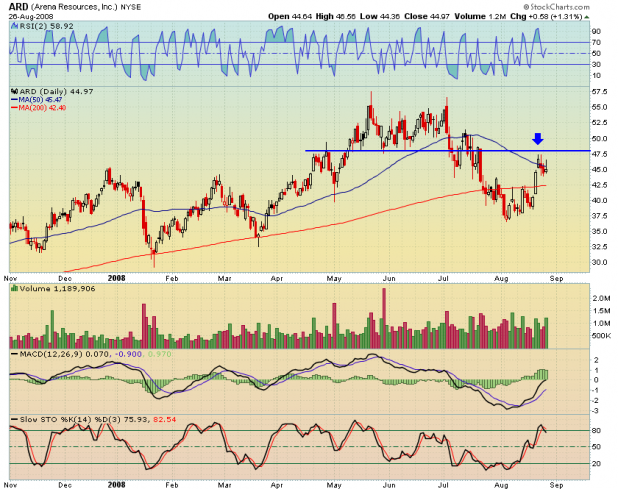 Arena Resources, Inc. [[ARD]] is a good example of this setup for a breakdown, short play. This one has the added benefit of 50 day average resistance. Even with Gustav coming ARD does not look very sure about shaking off its breakdown and beginning a new uptrend.
Comments »