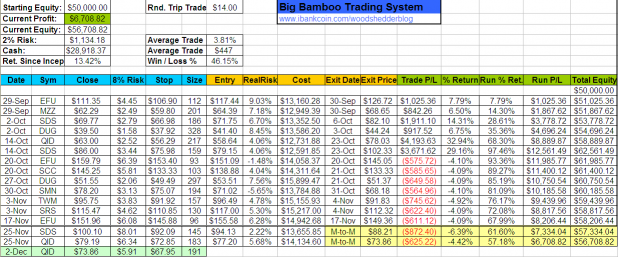 Highlighted in a pleasing green hue is the new entry for Monday's open.
The existing 2 positions have been marked-to-market as of Friday's close. The % Return shows that both positions are losing, with SDS less than 2% away from stopping out.
Adding another QID position will have the system in 3 of a maximum 4 positions.
My post last week, about the Big Bamboo reseting and re-evaluating before adding more positions was timely, as this is exactly what has happened to get a doubled QID position.
Comments »